VanceAI review: efficient graphic designing productivity series tips, Property style advice
VanceAI Review: Productivity Series for Efficient Graphic Designing
9 Aug 2022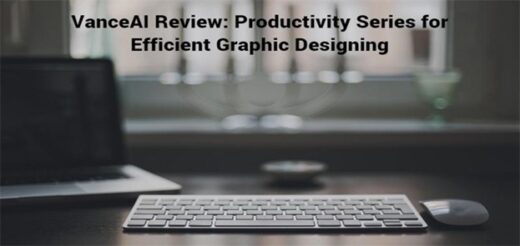 As we keep making advancements in the content creation space, it becomes more and more complicated as there's just additional tools to think about and learn. While it makes way for innovation, it can also keep new users from trying out graphic designing, content creation, or any other similar practice. While software applications possess all kinds of tools that you'd need for creating and editing photos, they're complex and take time to learn in the first place. This is where VanceAI comes in. The VanceAI Productivity series is nothing but a series of image editing tools that modify an image in different ways in order to provide users with the best possible results and efficient graphic designing.
Graphic designing is a vast field of work as there is a lot involved. A reason for Photoshop's popularity is exactly that it is able to offer a variety of solutions under one software. Similarly, you can find an image enlarger, background remover, photo editor, and more under the Productivity series, accessible under one website only. Also, since it is online and easy to use, it is a good choice for efficient graphic designing. This also applies for photographers and other visual content creators as they require multiple different image editing tools as well.
Pros:
VanceAI has a really well-designed UI that lets you manage everything from a single place.
It is quick to process images and provide results.
It has affordable subscription models.
Cons:
The free version has watermark outputs.
Currently supports JPG, PNG, and JPEG only.
What is VanceAI?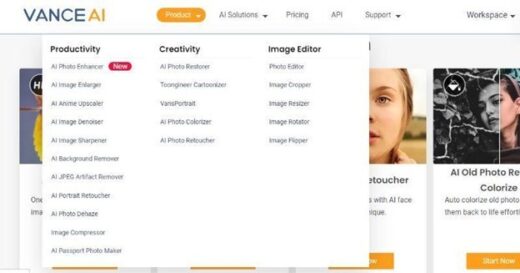 VanceAI is a comparatively new online platform dealing with image editing and enhancement. However, it has built a comprehensive library of tools in a short amount of time and is going strong. As you can see from the above list, VanceAI offers tools categorized into three different aspects. If you want to adjust your image or modify it in some way, you can use the Productivity list. The Creativity tools are more geared towards giving an artistic edge to your photos. Lastly, the Image Editor is also for modifying your images. However, you could use all of the tools for efficient graphic designing and visual creation.
VanceAI, as its name suggests, makes use of AI based image processing technology to improve images. It also implements other technologies such as Machine Learning depending on the tool and the desired output. Due to the AI system, users don't have to worry about modifying images by themselves as the processing part is completely automated unlike traditional software apps where users would have to make the changes themselves. However, VanceAI still offers a few settings on almost all the tools in order to offer users some level of autonomy and control over their results and images.
VanceAI is also fairly accessible to all users. If you prefer it, you can subscribe for VanceAI API. This comes with its own subscription plans and features. Moreover, using VanceAI won't be demanding on your system, which is often the case with heavy software applications.
Main Features of VanceAI- Productivity Series
In this section, we will go through the VanceAI Productivity series tools and look at the results they've provided as well as the tool features.
Sharpen AI to Turn Blur Photo to Clear One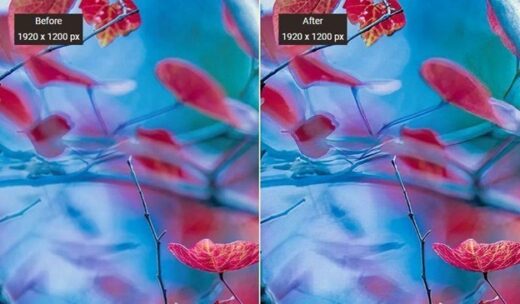 With VanceAI Image Sharpener, you can get rid of excessive blur effects from your photos in a short amount of time. This is a highly useful tool, especially for photographers, thanks to its AI based capabilities. Blurriness can actually be a great way to make your images look stunning or interesting. However, too much blur can also cover a lot of the details of the image as well. Moreover, removing blur is not easy as it requires time and concentration. You can use the Image Sharpener in such cases and also in normal cases when you simply want to add a little contrast to your pictures.
As mentioned above, many photographers, graphic designers, etc can also use blur to their advantage and create aesthetic blurry images in order to improve the look of their websites, portfolios, social media, and more. When you're using the Image Sharpener, you will see a slider bar that lets you adjust the amount of sharpening you want to do with your images. You can balance the numbers and have an image that is not too sharp either. The above image can be an example of that too. This customization option can definitely be of great help to professionals.
Image Enhancer to Enhance Photo Details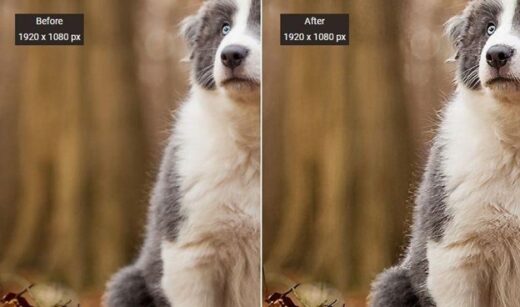 VanceAI Image Enhancer is an image quality enhancer that touches upon all the details of an image to improve them holistically. With the current image as an example, we can notice the quality upgrade from the old image to the new. Not only does the dog look sharper but so does the grass and leaves. Most image enhancers on the Internet upgrade images by upscaling them and replicating their pixels. This is a pretty good way of improving image quality but in some cases, users may not want to upscale their image. The Image Enhancer tool actually does not upscale an image but rather only enhances the quality by using different AI algorithms.
A tool like this has other applications too. You can make use of this tool to highly improve product photos to post online. Many products also have texts written on them, be it the brand name, user instructions, slogans, etc. By enhancing such photos, you also upgrade the quality of the text. This makes it more likely for online visitors to remember your product as they can read what your product says. Similarly, you can use the Image Enhancer for upgrading the quality of your online wallpapers and banners as well. With batch processing, you can do efficient graphic designing by upgrading multiple images at once.
Denoise AI to Remove Noise from Image Automatically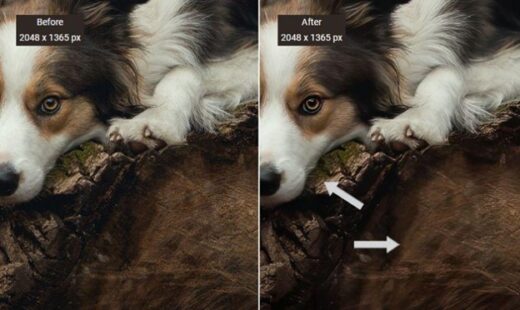 Similar to excessive blur, an excess of image noise can also be detrimental to the quality of a photograph. In this case, it's best to use VanceAI Image Denoiser. Image noise can be caused by multiple reasons though mainly it is due to camera ISO settings or odd lighting. Either way, image noise is a little tricky to deal with too, similar to blurs. Having an AI based application for this can boost your productivity by a good margin as you don't have to look for image noise and proceed to get rid of it on your own. The image used as an example above was also processed within a few seconds only.
Users can utilize the slider bar for this tool as well. You can make sure that a certain amount of image noise stays to maintain the aesthetic of the image. The VanceAI Image Denoiser works on many kinds of images, including old black and white ones that have been preserved for years. The Image Denoiser softened and erased a lot of image noise from the two spots shown in the image above, making it look cleaner and higher quality.
Image Upscaler to Make Photo High Resolution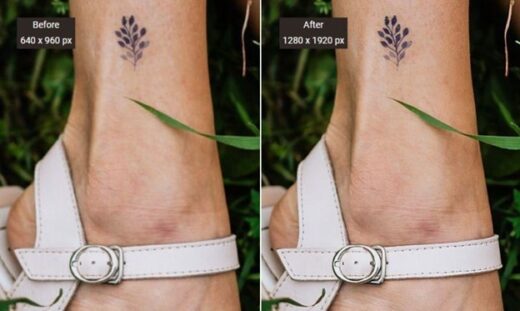 As the name suggests, VanceAI Image Upscaler is your go-to tool for upscaling images and improving their quality at the same time. When it comes to the online edition of VanceAI, you can upscale an image up to 8 times its original size at once. Regardless of the type of image, you can expect great results with this tool. It is also easy to use just like other VanceAI tools. There are a few settings in this tool that you can work with too. One, you can obviously click on the amount of upscaling that you want. Two, you can adjust how much sharpness and noise removal you want from the image as well.
Considering the above example image, the result offered by the Image Upscaler is pretty good. Not to mention that this image was processed in a few seconds only. All the details of the image have been improved, as clearly seen from the footwear strap and the leaves tattoo above the ankle of the person. This particular image was upscaled twice its original size. The tool also removes minor issues from an image such as image noise, which makes the results usually look sharper as well.
BGremover to Remove Photo Background with One Click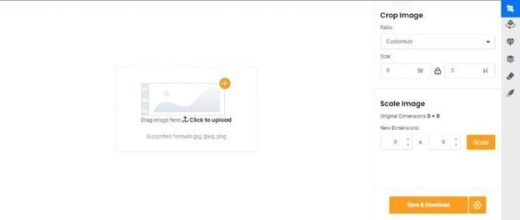 The Background Remover, called BGremover, can be highly useful for graphic designers and other similar professionals as it creates a lot of new options for photo editing. The AI systems embedded into this tool allow it to have really good accuracy when cutting out objects from the background or vice versa. You can create cutouts out of any image and use the object or the background in your own ways. For instance, you can easily use this well-made icon in other projects. If you're making a product or services page and want to use icons of various payment apps, you can use this PayPal icon. Alternatively, you can simply swap out the transparent background for something that has a different color or aesthetic.
Either way, a BGremover tool is essential for photo editing. Not to mention that the tool has multiple algorithms and options for users. When you upload an image, you can choose if you want to cut out the human figure from the image or the object. Also, the tool is quick enough and tends to provide the results in a few seconds though complicated images may take some more time than usual.
Photo Editor to Create More Possibilities for Design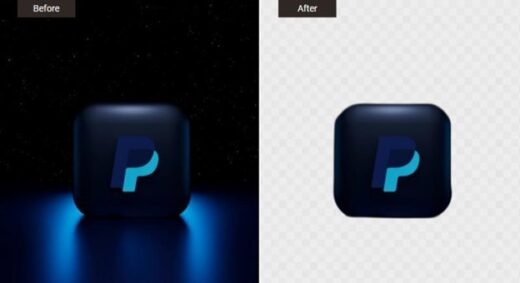 With VanceAI Photo Editor, you can create more options for you in terms of modifying your images, similar to the BGremover tool discussed previously. This VanceAI app offers a list of different tools as you can see on the right side bar. These can be used for various purposes. For instance, the cropping feature enables you to crop images according to their ratio, size, and more. The ratio contains pre-made ratios that people usually go for, such as Facebook post ratio, Instagram story ratio, and more.
Apart from that, there are image enhancement tools as well, which basically works like the Image Enhancer and upgrades the image quality. You can also add markups to your images. Markup options include adding basic graphics such as shapes or texts. Moreover, you can manually erase objects from your image as well. All you have to do is use the brush tool to manually mark the spots that you want to remove. The app will instantly process the updates and remove whatever you've marked.
VanceAI Pricing
VanceAI offers a good amount of accessibility to users through its ease of use and paid options. When you first go to VanceAI, you can create an account for free with your Google account, making the process really quick. All VanceAI users receive 3 image credits for absolutely free every month. After that, you will need to purchase a subscription if you want to continue using the application. Luckily, the paid options are pretty well made.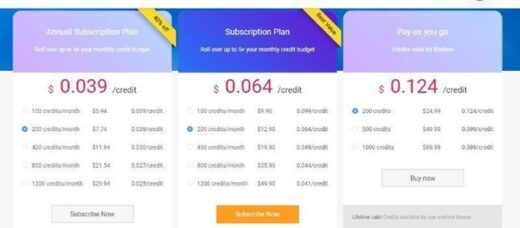 You can start your subscription with VanceAI for as low as $5.94 per month, which will give you 100 image credits and better features. This is the annual plan and can be upgraded to accommodate more image credits. You can also opt for a monthly plan, which costs $9.90 per month for 100 image credits provided. Otherwise, VanceAI also offers a 'pay as you use' plan that starts with $24.99 for 200 image credits. All paid users receive benefits such as batch processing and faster servers to improve image processing time.
VanceAI Alternatives
VanceAI supports and offers some free alternatives to their tools. Although these tools don't possess all the features and additional benefits of paid versions of the original tools, they can still get the job done with good performance. You can use photoenhancer.ai as a replacement to VanceAI Image Enhancer to improve image quality. If you want to improve image quality and upscale images, you can instead go for image-upscaler.com.
VanceAI review Final Verdict
The Productivity series is a great choice for efficient graphic designing as it not only provides all the tools that you'd need on a daily basis but all of these tools are strong enough to offer great performance. None of the images used as an example in this review took too long to process. The main highlights among the tools, however, were the VanceAI Image Upscaler and BGremover. Their results were the best among the tools and better than most image editing applications online.
Comments on this VanceAI review: efficient graphic designing productivity series article are welcome.
Bedroom Design
Bedroom Articles
Modern versus contemporary bedroom designs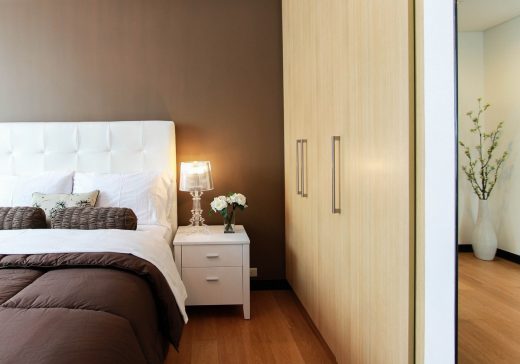 Beautiful wall texture bedrooms renovation design ideas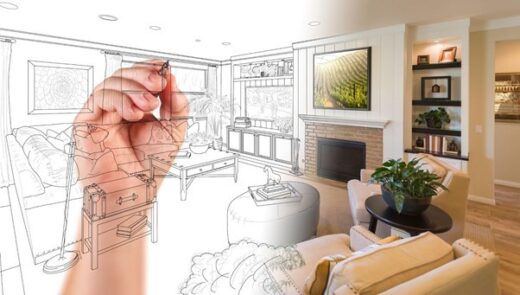 image courtesy of Shutterstock
Essentials things for a perfect master bedroom
Make Your Bedroom More Comfortable
Touches Of Glamour for your Bedroom
Property Articles
Residential Architecture
Comments / photos for the VanceAI review: efficient graphic designing productivity series page welcome