Make your house more comfortable and luxurious, Building Design Profession Tips, Online Advice
Make Your House More Comfortable and Luxurious
12 Mar 2021
When living in a home, it is important to invest in the right products to make it more comfortable and luxurious. However, not everyone has the money to invest in every luxury that they see.
Some people may even wonder where they can get a good deal on these items. Luckily, there are some stores out there that offer great deals on high-quality products. Here are some of the most useful items that will make your home more comfortable and luxurious.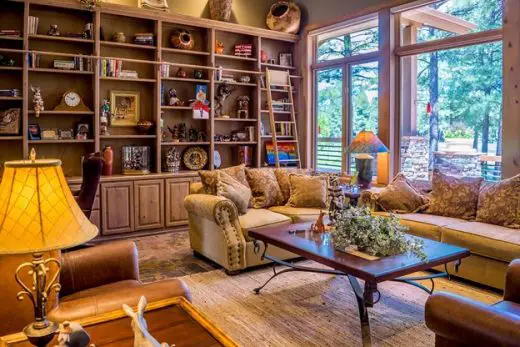 Layer With Sheepskin Furs on a Chair or Coffee Table
No matter what type of chair you have, it is certain to become more comfortable when covered with sheepskin. A small, three-legged couch or a large executive office chair: it will look adorable and luxurious. The same is observed regarding coffee tables. You won't be satisfied with how your office looks and feels without a nice sheepskin on top of your coffee table, to match the cool colors of your decor.
In many ways, this is the most luxurious item on the list. The natural warmth of wool will complement the other items perfectly, while also helping to limit the amount of dust and allergies floating through your home. Not to mention, they add a touch of classic charm to any room they're placed in.
Invest in a Chandelier
A chandelier can make a big impression in a room. Whether you choose gold or crystal, this is the type of item that stands out and will have people talking! And it's more than just an object to light up a room — it has functional value too. The beauty of a great chandelier is that it's like having many lamps in one. Whether you have a large hall or entryway, or a smaller hallway, installing one in it will instantly update the space. If you're struggling with where to put lamps or how many you should have in your room, consider installing just one chandelier instead.
Get Mirrors to Open Up Your Space
Mirrors are the most flexible and affordable way of generating visual illusions which can provide beneficial uses in all rooms. Mirrors can make a boring room seem as if it has grown in size. When you place mirrors in your main living area, you help to reflect the sunlight and make space seem brighter, as well. This will improve the overall look of your home. Remember, mirrors don't mean only the full-length ones, but round, square, and rectangular ones. The added texture would be more charming if you get mirrors that are framed in different colors and patterns.
Invest in a Homelift
A home-lift is one of the essential items that can give your home that luxury and glamour you crave and with lifts for homes, there will be easy access to all areas of your house, which will undoubtedly improve its overall comfort and livability. It offers convenience and safety in one incredible product. With this home-lift, you no longer need to hire someone to move heavy items all the time, from your lower floors up to the attic or vice versa. This item will beautify your home, make it look classy, and make your life easier.
Indoor Plants Bring the Outside, Inside
Plants bring oxygen to our home, purify the air and reduce the number of pollutants in the environment. Most importantly – they bring beauty and positive energy into our living space. indoor plants are the perfect way to add some life and a relaxing ambiance to your home or office. Not only are they beautiful but they purify the air around them, providing you with natural and cost-effective air purification. Many people who have them also say they reduce stress as you watch them grow, bloom, and multiply.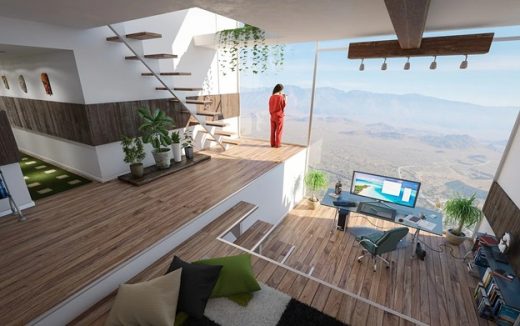 You Can Never Go Wrong With Wall Paintings
Wall paintings have become the best way to transform the interior look of a room and give it an attractive appeal. While you can consult with a professional interior designer, generally you can select one of these five designs. They can be applied on any wall that is smooth enough, if the walls are uneven they may not look good.
Make Your House More Comfortable and Luxurious Summary
These days, people go out of their way for home improvements. This could be building additions, buying various items that improve the look of your home or just enhancing the practical aspects of it.
We'd like to believe that most people want comfort and luxury when it comes to their homes. Different items can give your home a glamorous feel. You just need to understand the combination and know where to look. We hope these few items provided on our list can inspire you.
Comments on this Items That Will Make Your House More Comfortable And Luxurious article are welcome.
Home Improvement
Home Improvement Posts
Upgrading your property: home improvement projects
Home improvement ideas for budget transformation
DIY Home Improvement Projects Tools
6 Home Improvements That Can Improve Your Health
Home
Residential Architecture Articles
Comments / photos for the Top Useful Items That Will Make Your House More Comfortable And Luxurious page welcome