Make the interior of your home as beautiful as the outside with peel and stick wallpaper, Building Design Tips, Online Advice
Your Home Beautiful With Peel And Stick Wallpaper
30 May 2021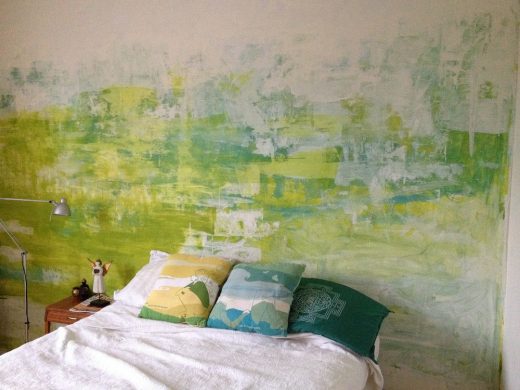 Peel and stick wallpapers are the new revolution in the home. It's easy to use and comes at a much affordable price. The wallpaper transforms the whole look of your home instantly by giving it a modern and sophisticated look. These peel & stick wallpaper are available in various designs, shapes, and colors to match your home decor. The most exciting thing about it is that they are limited to walls and can also be used in other places like cupboards or shelves to renew. Those who cannot afford to have a complete transformation or live in rented spaces must give this a try. In this article, we will share some trendy wallpaper patterns and ideas to make the interior of your home beautiful.
Peel And Stick Wallpaper Guide
As a Feature (Accent) Wall
If you are looking to add some fun elements to your bare wall, then this would be the cheapest option rather than applying wallpaper in the entire room. You need to choose the right size and color of the wallpaper contrasting with your room.
Make sure to place it in the appropriate location to make it look more effective. These lovely backdrops could also turn out as a picture-perfect corner of your room if adjusted with proper lighting. You can also go with zig-zag or floral patterns to make it stand out.
As Temporary Flooring
Many wallpapers are available in the shades of wooden textures, which look perfect on tiles, lamination, and other floorings. If your floor looks old with outdated marbles, then this is the cheapest way to renew it. A whole new flooring will cost you ten times more than this.
The wallpapers need no extra labor and can be done on your own. It gives a very warm and subtle look to the house and lasts for a few years easily. It is easy to wipe and requires no maintenance. You can also try black and white blocks design if you want to give it a modern look. Remember to add soft furniture pads to avoid any wear and tear. This wallpaper will glow up your small space, which once looked dark and gloomy.
Lining Kitchen Cabinets
Transform the insides of your kitchen cabinets from bland to beautiful with peel and stick wallpaper. The full lamination of cabinets may take you a lot of money.
With these wallpapers, you can renew your kitchen without installing new countertops or retiling. Go for single dark colors to add more personality to your kitchen. You can also add these wallpapers at the bottom of the shelves or at the backdrop of open cabinets to make them more appealing. It will completely change the look of your kitchen.
On the Ceiling
We often forget about the fifth wall (the ceiling) when it comes to decorating, and that's something I feel needs to change! Stick wallpapers on your roof can add a whole new character by improving the inappropriate proportions of the room. It adds an extra pattern to the room but will take a little more of your effort. Although wallpapering a vertical wall may be much easier than this, the result will satisfy you. This can also be used in offices to convert dark rooms and add some brightness into space.
Decorating Furniture
If you are thinking of renovating or exchanging your old furniture for new ones, but the fund seems too high to invest in, wallpapers are all you need. You can update your furniture without damaging any piece of the furniture.
Just add a suitable color theme of wallpaper in the sides, front, and top of the furniture and drawers, and the difference would amaze you. These are the best DIYs that one could not even imagine off.
Make Your Home Beautiful With Peel And Stick Wallpaper Conclusion
This was all about making the interior of your house beautiful with stick and peel wallpapers. These DIYs are not only affordable, but the wallpapers are easily replaceable and can be cleaned. You can also go for theme wallpapers for designing the children's room or living room.
Comments on this Make The Interior Of Your Home As Beautiful As The Outside With Peel And Stick Wallpaper article are welcome.
Interior Design + Wallpaper
Wallpaper and Interior Design Posts
Guide to buy nursery wallpaper for your home
Innovative interior features of modern homes
Building Articles
Residential Architecture
Comments / photos for the Make The Interior Of Your Home Beautiful With Peel And Stick Wallpaper page welcome