Ideas to make your garage look better, Building Design Profession Tips, Online Advice
Top Useful Ideas to Make Your Garage Look Better
15 Mar 2021
A garage is an extension of your home where you can be comfortable. You use it as a personal space, storage area, and room for your vehicles. When it comes to renovations, a garage is among the least priority. However, this does not mean that redecorating it is not necessary. If you're looking for ways to turn your garage into a more desirable space, below are some ideas.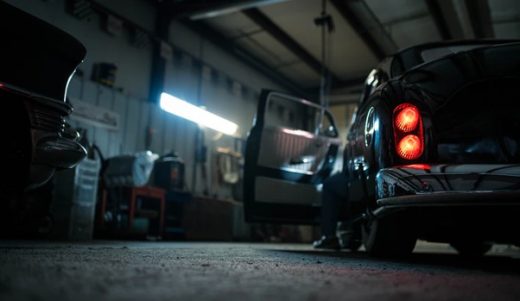 1.   Improve Your Garage Door
One of the critical features of a garage is its doors. Whether it is modernized or traditional, it is always better to guarantee its maintenance. Check for any loose materials, cricking noises, and unwanted movements once in a while. Although it lasts for decades, do not hesitate to get an upgrade. A redecorated door with fresh paints makes your garage more polished.
2.   Add a Cooling Solution
A garage can get pretty hot during the summer season making it difficult for you to utilize it to its full potential. There are multiple effective ways to cool a garage depending on your space, budget and how you plan to use it. You can either invest in a garage air conditioner or opt for DIY means such as removing clutter and avoiding parking a hot car to maintain a comfortable temperature during summer.
3.   Install Magnetic Strips
Most of the time, you may prefer to keep your tools inside your garage. Well, professional mechanics at parkerdoorsaz.com states that it's best to have your tools organized when you conduct repairs. It makes the work efficient and more convenient. Thus, recommending the installment of magnetic strips will get your garage sorted out.
4.   Acquire Multifunction Storage
As mentioned, a well-maintained garage comes with the proper organization of materials. If you use your garage for several purposes, it is preferable to have multifunction storage. You can separate and section things you use accordingly, from mechanical repairs, gardening, house decorations, gym equipment, paint supplies, and more.
5.   Adding Insulation
The most common mistake that garage owners make is to skip the part of adding insulations. It is not mandatory, but it offers advantages. Your garage door allows your house to lose a significant source of heat. Thus, if you want to keep your space warmer during colder days, insulations are your best option. Also, it considerably lowers your electricity bills.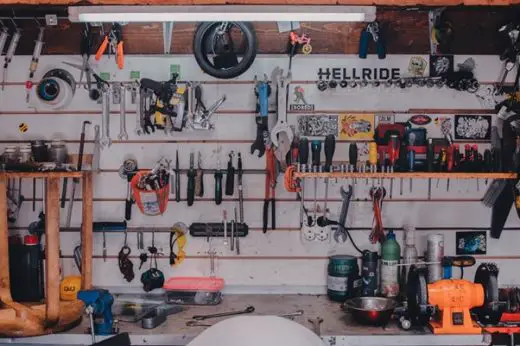 6.   Make It Soundproof
The loudest noises in your home could come from your garage. To decrease the sound, avoid disturbance, and ultimately make your garage better, install soundproofing foams. You can stick them on the walls using nails and staple guns. With this, no matter what you do inside your garage, it will not be a nuisance to the people around you.
7.   Get Creative And Paint
If you do not wish your garage to look pale, dull, and lifeless, make it colorful. You can grab some brush and paint, then start being creative. From the walls to the floors, customize them the way you desire. Remember, to avoid mildew and mold from forming, use moisture-blocking paint. It adds aesthetic beauty and makes the ambiance more lively.
8.   Upgrade The Technology
Among the rooms you have in your home, your garage needs to keep up with the technology too. You can opt to get full automation on your doors, add security software systems, equip garage lighting, and have an internet connection. Also, install remote-operated devices such as televisions, speakers, and more to transform your garage into something more useful.
9.   Place A Car Lift
To get the best out of your garage, place a car lift, especially when you have two or more vehicles. A car lift allows you to have sufficient space for them. Also, when you are conducting car maintenance, it helps in accessing the underside of your cars. It will enable you to work without any troubles.
Make Your Garage Look Better Help Guide
Having a garage is a huge responsibility. In following the tips stated above, you would not just have a functional garage, but an organized and good-looking one. In the end, this will benefit your car and how you keep it in good condition.
Comments on this Useful Ideas To Make Your Garage Look Better article are welcome.
Garage Doors
Garage Door Posts
Motorized garage door screens in your house
Boost your curb appeal with 3 kinds of garage doors
Home
Residential Architecture Articles
Comments / photos for the Top Useful Ideas To Make Your Garage Look Better page welcome