Everything you need to know about energy-efficient garage doors advice, Design tips, Property guide
Everything You Need to Know about Energy-Efficient Garage Doors
11 Sep 2020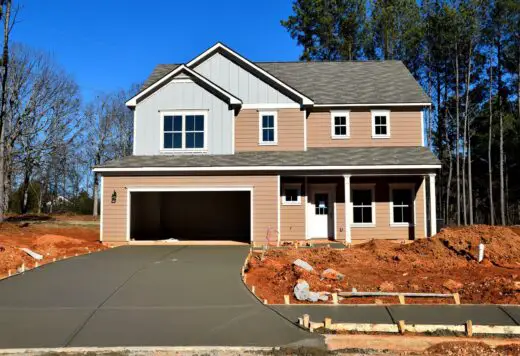 Whether you have a detached or an attached garage, chances are it's not insulated properly. Meanwhile, ensuring that it's energy-efficient is extremely important to maintaining temperature balance in your garage and home. In the case of an attached garage, the temperature inside transfers to the adjacent rooms, putting a strain on your home's heating and cooling systems. This, in turn, can significantly increase your energy bills.
If you want to reduce your energy waste and save money, your best bet is to install energy-efficient garage doors. Don't worry if you don't know where to start. In this article, we'll shed some light on why having an energy-efficient garage door is a wise investment and what you should consider if you want to buy one for your garage. Without any further ado, let's jump right into it!
Benefits of Energy-Efficient Garage Doors
According to the experts from a1garage.com, installing insulated garage doors has a number of advantages. These include, but are not limited to:
Lower energy usage. If you're wondering why your electricity bill is so high, see if your garage door might contribute to that. Installing energy-efficient garage doors can significantly limit the amount of energy loss.
Control over the temperature at home. If you have an attached garage, the temperature inside will influence the adjacent rooms' temperature and, by extension, the entire house. If your garage doors are not properly insulated, the interior during winter may get freezing cold and heat up quickly during the summer.
Personal comfort. Some people love working in their garage. Energy-efficient garage doors can provide you with comfort during the summer and winter months by maintaining the right thermal balance.
An insulated door is more resilient to possible external damage. It also lasts longer over the years.
Lower noise levels. Proper garage door insulation provides protection against external sounds because it's also a great soundproofing barrier.
Better protection for your belongings. Having energy-efficient garage doors ensures the thermal balance and reduces the possibility of adverse effects of extreme temperatures on your car battery and other items you store in your garage.
Increased resale value. At some point, you may want to sell your house. Having energy-efficient garage doors can increase your home value by up to 4 percent.
The Importance of R-Value
If you're shopping for garage doors, you'll notice that most manufacturers use the term "R-value." The R-value indicates how good the insulating properties of the doors are. A good rule of thumb is to choose a model with a value greater than R-10 because the higher the R-value, the better the insulation capabilities.
Choosing the Best Material
The garage door material plays a significant role in the overall energy efficiency of your garage. As such, you should seriously consider which one to opt for to meet your expectations regarding your thermal goals. Here are some of the available choices:
This material is not really beneficial when it comes to thermal comfort, but it can still rank high in terms of the R-value. It's very esthetically pleasing, and the added visual value makes it a popular choice.
Vinyl garage doors provide excellent thermal efficiency and durability. Their maintenance-free finish ensures they look great year after year, and the material itself offers protection from the external noise.
Steel. A steel garage door offers little thermal protection on its own; that's why it's better to insulate it. However, it's still an extremely popular material because of its durability and curb appeal.
What Else Makes a Garage Door Energy-Efficient?
Besides the R-value and materials, there are other factors that determine whether a garage door is energy-efficient. These include:
The number of layers. Choose a door with 3 layers for optimal energy efficiency and insulation. Your best choice is a door with a layer of insulation material between the two outer layers.
The U-factor. It measures how well heat can transfer and move through the material of your garage door. Higher U-factor isn't the best choice, as it allows for easy transfer of heat. The U-factor should be at 0.35 or below if you want to ensure your garage is cool in the summer and warm in the winter.
Energy-efficient garage doors – Bottom Line
When it comes to ensuring energy efficiency at your home, your garage is the weakest spot – see Tips for designing and planning a garage. As such, it's also an element that's relatively easy to improve. That's why, if you want to save energy and, by extension, your hard-earned money, consider installing energy-efficient garage doors.
Having a properly insulated garage is your best bet to protect your car and belongings from the elements regardless of the season, improve your home's security, and even increase your home's value. Ultimately, it's a great way to prevent energy loss, and it's definitely a smart investment for your home.
Comments on this Everything You Need to Know about Energy-Efficient Garage Doors advice article are welcome.
Garages
Garages Posts
5 DIY ideas to maximize garage storage spaces
Smart Ways To Use Your Garage Space Efficiently
Boost your curb appeal with 3 kinds of garage doors
Tips for designing and planning a garage
Building Articles
Comments / photos for the Everything You Need to Know about Energy-Efficient Garage Doors page welcome