How curtains can change your office look guide, Building envelope tips, Online property heat seal advice
How curtains can change your office look?
19 Jan 2022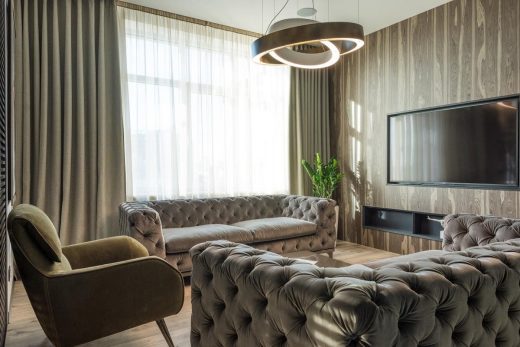 image source : pexels.com
How curtains can change your office look? What kinds of curtains can we select for the office?
Have you purchased your home's furniture, wardrobes, and kitchen cabinets? Curtains are one aspect of house decor that you simply cannot overlook. They're one of those essential pieces of furniture that can set the mood in a room. The possibilities are unlimited, from light and breezy to substantial and ornate, from simple colors to designs, from sheer materials to heavy opaque coverings. With so many different tracks, materials, and accessories to choose from, selecting the proper decision might be difficult.
Before you look for curtains in Northern Beaches, follow these rules to know more:
You can completely change the look of your commercial space through curtains. The curtains allow you to maintain perfect light in the office by opening a window and without sunlight directly falling over the employees. It maintains a perfect warmth in the office area.
How curtains can change your office appearance
Importance of curtains in the office
The office curtains make the commercial space more useful. You can seek beneficial results and output with curtains installation in the office. It can bring a drastic change in the working style of the employees.
Improves efficiency – The curtains can avoid the distraction of employees from work. They can think and work with more concentration. Any uncertain visits or movements in office or outside the office will not distract them. It will help in avoiding disturbances in work. The employees can work more efficiently in an office with curtains.
Productivity – You can generate profitable revenue through a certain amount of investment. The perfect office decor can prevent the employees from disturbance through certain actions. Ultimately, it increases the productivity of employees.
Comfortability – The curtains help provide some privacy. It can make the environment flexible and flexibility can provide a comfortable space to the employees. The employees can help you with more output with all the comfortable resources and environment.
Adjustable lighting – It is an important factor to consider in the office with continuous presentation and meetings. A slideshow or virtual meetings with a projector require a dark room for perfect visibility. The curtain can block most of the direct sunlight in the office or meeting room.
You will find curtains as the most supportive resource for comfort. It allows me to work with more focus and dedication. If you are working on a secret project then you can work conveniently without interruptions.
Kinds of curtains to use in the office
The curtain installation in the office is based on functions and features. It should have the perfect usability for the employees and staff in the office. You cannot install heavy curtains with striking colors in the office space. You should install the classic style of curtains to maintain professionalism.
Pencil pleat curtains for office – The pencil pleat curtains are perfect for the office. They create a block with suitable designs. You will find that the suitable arrangement of the drapes is easy to handle.
Roman blinds – The roman blinds can provide a quite specific look. It can create a perfect environment for employees. You can open and close it vertically through the side chain.
Office blinds – You will find office blinds as perfectly arranged panels. They have straight lengths and block the outer window distractions. You can also reduce or block the sounds or noises in commercial buildings. It is best to choose the favourable and preferred pattern or fabric in blinds.
You do not have to disturb the interior plant decor in the office. It is best to search for professional plantation shutters near me. They can provide better solutions for commercial decor with curtains.
Major changes in the office after applying curtains
The curtains can be resultant in bigger changes. It can change the style of working, mindset, and thought process. You will know the importance of working separately. You can improve your performance sometimes by working as an individual. Some tasks are to be performed with a team and some can be done better by working separately with focus.
Professional decor – A professional decor will have a great impact on the minds of business partners, investors, shareholders and visitors. You can establish a good reputation in the market in less time.
Effective communication – After applying curtains you can notice changes in communication. Mutual communication and team coordination become more effective with the unnecessary sound hindrance.
Minimum sound interruption – The curtains or blinds can absorb the sound and avoid distractions at work. You can improve and enhance your performance in silence. A quiet and peaceful environment will help you concentrate more on your task.
You can contact the curtain manufacturers in Sydney for quality curtains. They can provide you with the best quality at reasonable prices. The decor makes the employees feel more at the office. They tend to behave professionally with perfect attitude, morale, and behavior.
Comments on this guide to how curtains can change your office look article are welcome.
Curtains
Curtains Posts
Different Types of Curtain Tracks
How to select living room curtains?
10 Outdoor Patio Curtain Ideas to Dress Up Your Porch
Building Articles
Residential Architecture
Kai Tak, Polzeath, Cornwall, south west England, UK
Design: Cassell Tarring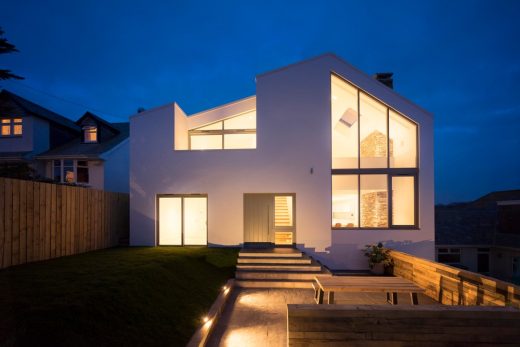 photo : Daniel Fisher
Kai Tak House
Comments / photos for the How curtains can change your office look advice page welcome