Best Restaurant Design Concepts guide, Dining Style Advice, Eating Out Design Tips
The Best Restaurant Design Concepts
22 Jan 2021
Despite the restaurant business being highly profitable, it is a competitive industry, with small and large establishments fighting for customers. If you run such a business, you definitely understand how outdoor and indoor décor and ambiance affects your customers. That said, you should consider investing heavily in a creative restaurant design. The guide below outlines some of the best restaurant design concepts to consider.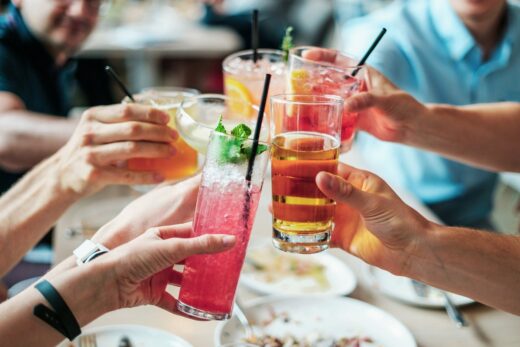 1. Exterior Design
Your restaurant's exterior design is your visual language that communicates with your customers. This is why getting the right design is an important factor that determines the restaurants' success. The exterior design gives your clients a clue of what to expect from your establishment. While no surefire or specific element guarantees success, the right combination of various elements can provide this.
An important part of the exterior is how you construct the entrance. Simple installations, such as canopies, awnings, upright plants, and other décors, can improve the doorway. Inexpensive settings, such as wine barrels, easily attract the attention of passers-by and inform them of the dining experience to expect inside.
Using multiple colored tiles on the pavements and clearly visible entrance mats also attracts your customer's attention and differentiate you from competitors. Colors and signage also play an important role in your exterior design's success. Highly saturated and bright colors often bring a casual and fun feeling to restaurants.
On the other hand, dim and warm lights are best for upscale restaurants. Broken bulbs, cracked pots, and dried plants are a turnoff and often give customers wrong impressions about your establishment's cleanliness.
2. Interior Design
Apart from the exterior, most restaurant owners dream of developing a gorgeous and breathtaking space that flocks. When planning your interiors, a general rule of thumb is that dining spaces should take up at least 60% of your interior space while the kitchen, restrooms, and storage rooms share the remaining 40%.
The spacing between tables and other seating arrangements should allow for easier navigation. However, spacing for restaurants varies depending on the type of restaurant. For instance, 20 square feet for every person is best for classy and fine dining restaurants. Fast food establishments can use 10 square feet per person.
3. Lighting Design
Proper lighting has subconscious effects on your customers. Flickering fluorescent lights can easily conjure your customer's minds. Unfortunately, despite such importance, lighting is among the underestimated restaurant design elements. For starters, proper lighting sets the right lounging mood for your customers. Most customers are always searching for different dining experiences.
Good lighting also increases your sales. Just as it sets the right mood, customers enjoy a lengthy dining experience under the influence of lights, thus ordering more. As customers spend more time in your establishment, they will likely spend more money. Proper lighting also increases sales by enhancing the appeal of your food.
Lighting designs in a restaurant should also help differentiate spaces within your restaurant. Choose and install restaurant lights according to functionality. Restaurants have separate areas that contribute to their overall functionality. Areas such as dining lounges, bars, and waiting bays should have separate lights that reflect the different purposes of every area. For instance, waiting bays should have bright and warm lights that give an inviting feel, while sitting areas should have dark lighting that creates an intimate feel.
4. Good Waste Disposal System
Food waste is a significant issue that restaurants should learn to manage. Nothing is unsightly as dumped leftovers in a restaurant. It leaves not only bad odors but also gives potential customers a bad impression of your establishment. Therefore, you should incorporate a proper waste disposal system in your restaurant design. Restaurant waste often results from overproduction, food trimming, and preparing wrong portion sizes.
Therefore, besides designing a good waste disposal system, adopt various measures to minimize waste production. Monitoring your inventory, storing your food correctly, and conducting a waste audit can help reduce waste production. You should also have a team dedicated to managing your restaurant's waste.
However, even with an integrated waste management strategy, you will still have some leftovers to be disposed of. This calls for hiring reliable and professional commercial waste management experts to prevent accumulation.
5. Restaurant Menu Design
Menus are an important marketing tool for restaurants. However, most people view it as a simple inventory that lists available items with their corresponding prices. Menus are crucial documents that outline your restaurant's offerings, brand attributes, and other culinary philosophies. Therefore, the size, paper choice, photo quality, font, and typographies should be chosen with caution.
Best restaurant design concepts – Bottom Line
There are hundreds if not thousands of design concepts to consider in your restaurant. Modern successful restaurant design concepts go beyond good service, a good atmosphere, and good food. Apart from the key concepts mentioned above, other essential design considerations include staff uniforms, ventilation, restroom design, and acoustic designs.
Comments on this guide to Best Restaurant Design Concepts article are welcome.
Building
New Architecture Articles
Montreal Restaurants, Cafés & Bar Lounges – new page
Restaurants
Restaurant building designs
MUS Restaurant & Bar, Poznan, western Poland
Design: Easst architects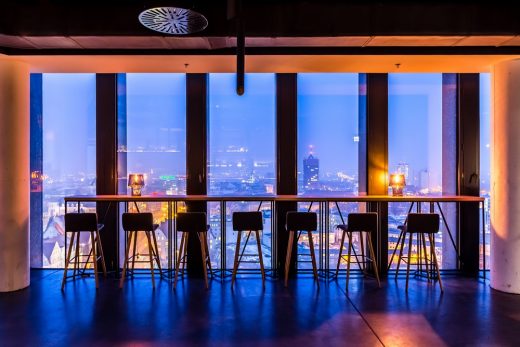 photograph : Blazej Pszczólkowski
MUS Restaurant & Bar in Poznan
Gran Fierro, Myslíkova Street, Prague, Czech Republic, Central Eastern Europe
Design: Formafatal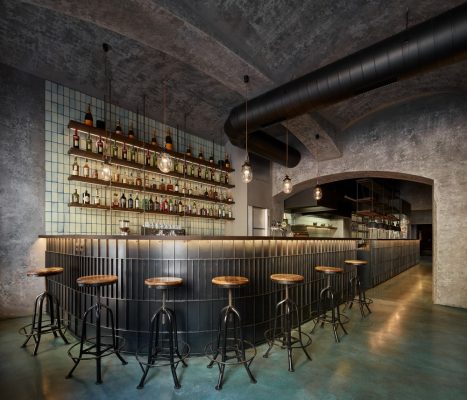 photographer : BoysPlayNice
Gran Fierro Prague Restaurant
Magnolia Restaurant, Stora Sköndal, Southern Stockholm, Sweden
Design: Kjellander Sjöberg Arkitektkontor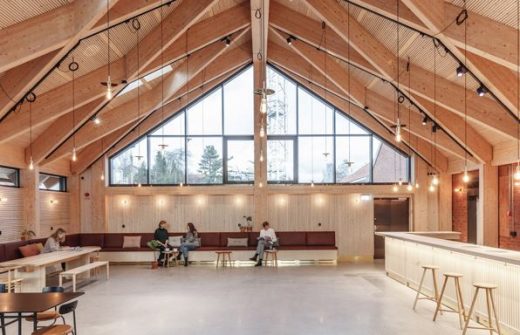 image Courtesy architecture office
Magnolia Restaurant
Comments / photos for the Best Restaurant Design Concepts Advice page welcome