Learn about budget basics of home renovation Guide, House Refurb Tips, Building Renewal Help
Learn about the budget basics of home renovation
4 Dec 2020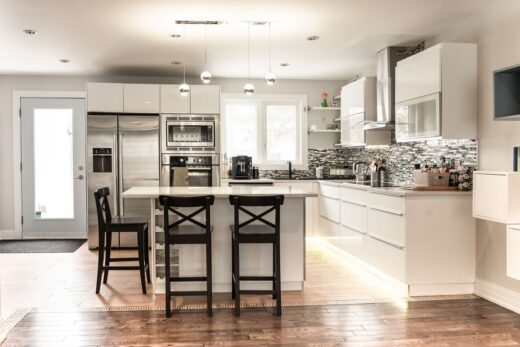 Learn about the budget basics of home renovation and some tips on saving
If you have been living in your house for a long period of time and have grown tired of the way it looks, it may be time for an upgrade. Buying a new home would be the easiest approach to get rid of your outdated dwelling, but only if you can afford it. Of course, there is an alternative to that and that is renovating the current house you live in!
Learn about the budget basics of house renovation
While house renovations may also burn a hole through your pockets, it is definitely much cheaper compared to purchasing a house that is totally brand new—only when you are on top of your budget for renovations. A poorly executed financial plan for remodelling a house may go overboard with expenses and, worst case scenario, the homeowner just might end up losing cash equivalent to the value of a new home. This is what we do not want to happen to you.
So, if you are determined to change the look of your home without breaking your bank account, read this article and learn about the budget basics of home renovation which we assembled with the help of seasoned renovators at IGDBuilding.co.uk.
Renovation cost for significant rooms in the house
Two of the rooms that add value to a property are the kitchen and bathroom. When these rooms are built with style and functionality, they effortlessly attract attention. These are also the rooms that can be costly when it comes to remodelling.
Kitchens nowadays serve as a gathering space in the home. It is where the family prepares and have their meals. A lot of house trends in the recent times incorporate the kitchen and dining area into one large space. Hence, if this is what you want to achieve with your renovation, it is important to consider how the aesthetics and fixtures would complement each other in one room. The space should be able to accommodate the different things going on in the kitchen and likewise be a place of relaxation.
Key features to note when doing costing for kitchen remodelling
Appliances, fixtures, and other kitchen equipment

Bought brand new – from £2,000 to over £30,000

Cabinets for storage

Re-facing (low end) – from £6,000 to £15,000
Replacements – from £12,000 to £30,000

Countertops (e.g. granite, quartz, or solid surface) – Depending on material – from £30 to £100/sq.ft.
The other room in the house that easily adds value to its worth is the bathroom. Making grand changes to it, like rearranging entirely everything, can be expensive as you may have to tackle moving plumbing. Aside from this, the type of materials also affects your expenses.
Key features to note when doing costing for bathroom renovations:
Bathtub (free-standing) – from £500 to £3,000
Double-sink bathroom vanity – from £500 to £1,800
Shower (fully functional and complete with tiles) – starts from £5,000
Cost for finishes
Minor retouches like changing your room's paint, wallpaper, or lighting are quick and easy ways to alter and give your room a makeover. You will only spend little too. Here is how much you should allot for this type of remodelling:
Lighting upgrade – £500
Painting (includes labor) – £400
Wallpaper change – £300 to £400 for each wall
Saving on costs when doing renovations
A quick survey of the rooms in your house that you would like to upgrade would probably give you an idea of how much you will need to spend for materials alone. By now you might be having second thoughts of pushing through with your renovation project. Do not worry. There are ways to cut down on cost and still achieve your dream home improvement. Here are some ways to help you save money:
Keep your current layout. This tip is particular to renovations for the kitchen and bathroom. By keeping the fixtures connected to plumbing in their original arrangement, you are saving a huge amount of cash as you will not have to allocate funds for plumbing works, which can be very expensive.
Keep things classic and classy. If you to adapt designs that would never go out of style, think classic and classy. For colour, you can never go wrong with white on this one.
Spend extra on high quality materials for wares that are used daily. Investing on gold standard quality faucets, showerheads, and countertops can save you money in the long run.
Re-face instead of replace. If you have wooden cabinets that still function well, consider re-facing instead of replacing them. You can also convert them to open shelves if you want to tweak things up and give your space a different look.
Do-It-Yourself. Hiring professional builders to do all the dirty work during the renovation process can cost you a lot of cash. You can save up on cost by doing things yourself, especially when the renovations are not major. The Internet is a great source for How-to videos. You can also ask help from family or friends who may be skilled in carpentry, painting, or tiling.
Comments on this guide to Learn about budget basics of home renovation article are welcome.
Home Improvement
Home Improvement Posts
How to find best architect for your renovation project
Easy contemporary living room decor enhancement ideas
3 home projects to leave for the professionals
Building
Contemporary Architecture Articles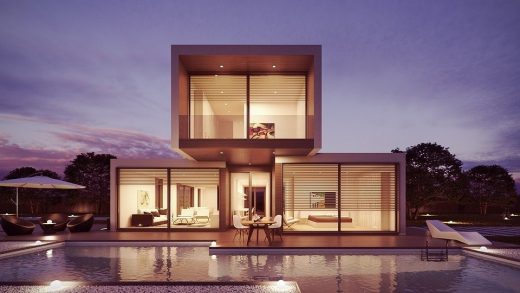 image courtesy of article provider
Comments / photos for the Learn about budget basics of home renovation advice page welcome