Know-hows of upgrading old home security systems Advice, House Guide, Property Tips
The Know-hows of Upgrading Old Home Security Systems
29 Nov 2020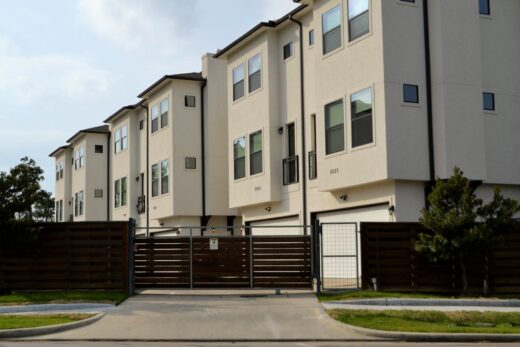 An old home security system does not need to be replaced and spent a fortune buying and installing a new one. With a few new upgrades and some add-ons, your home security will be as good as a new one. Here we will discuss some tricks to upgrade your security system and add-ons best for a secure home.
1. Renew the Previous Panel Board
Save yourself time and money by just switching to a newer model of the control panel which offers more features. For instance, a newer model will let you control all features remotely via your smartphone giving you more flexibility and freedom.
If you are worried that your house system may be too old to support the newer control board, don't worry! Most devices work just fine with the newer boards.
2. Switch to Wireless
In this age of wireless technology, why should home security be any different? In fact, one of the first upgrades most homeowners do for old systems is to go wireless.
Traditional alarm systems worked by sending signals via phone lines which were at risk of being cut by burglars before they break-in. This can be avoided by switching to a wireless monitoring system that sends signals through phone towers instead of lines. Check out Security Screen Doors & Windows.
3. Install a New Keypad
Give your home a chic makeover with a new keypad. With a variety of options now available, gone are the boring old chunky keypads with numerical buttons. With a touchscreen and display of time, weather, and interesting background options, you can safeguard your house with fashion.
4. Upgrade to a Smart Home
You have now changed the control board, installed a new keypad, and switched to wireless monitoring. Go ahead to install add-ons like door locks, smart energy savers, smart lighting, and a fire safety design for the ultramodern house, fit for the 21st century.
Security Add-ons
The following security add-ons give extra protection to make your home burglar-proof. These small but super-efficient add-ons are a must to make the most out of an upgraded home security system. Just contact your local electrician and adjust the present security system as suggested above with additional upgrades among the following ones mentioned. For an electrician in Chicago, Il, follow the supplied link for more information.
1.   Update Your Door
Contrary to popular belief, most thieves enter the house directly through the doors, not the windows. This is because it is easy to pick the lock or get a key copied instead of prying open or breaking windows and alerting neighbors. An easy solution to this is adding a hi-tech system to your doors and ditch the traditional lock & key doors.
Select a sturdy door with a solid framework and choose a smart lock or deadbolt lock accessed via a smart code. You may be apprehensive about a smart lock or smart code but it can be remotely controlled through your phone where you can enjoy additional features like door status, updates whenever the door opens/closes, and more. Even with drawbacks like someone else knowing your smart code or the hefty price tag, the splurge is worth it if you want to sleep soundly at night.
2.   Widen Your Camera Coverage
Have cameras installed to deter potential burglars? Great, however, those burglars can easily take advantage of blind spots if the cameras are not positioned properly.
So how to avoid this? Ensure that the cameras are placed in all the essential break-in sites, these include- first-floor windows, garages, front doors, and back doors. Remember that many burglars gain entry through an open garage.
Select a camera system with recording mode, motion detection, and alarms directly connected to your smartphone. This will give you a real-time view of your house status and identify a burglar in case of a break-in.
3.   Use a Break-ins Alert System Through Wireless Shock Sensors
Suffice to say no home security system is perfect, a smart burglar can find out and subsequently take advantage of a loophole in your security system. An open window, a broken camera is all the burglar needs to get into your house.
This is where wireless shock sensors come in, for detecting unauthorized handling of windows to forced entries, you can sleep soundly at night without fearing any unwanted visitors. Furthermore, the adjustable sensitivity avoids any risk of false alarms. The quick and simple installation makes the sensor a sensible choice for an added layer of protection. Just use the given magnet and mount the shock sensor on a suitable surface.
4.  Choose a Wireless Siren
Wireless sirens are one of the best fail-safe home security add-on options available. With the dual function of warning against intruders and fires, this is a must-have security add-on to protect your home. Unlike wired sirens, there is also no risk of burglars cutting wires and breaking-in.
A large number of attempted break-ins have been thwarted by a well-functioning alarm system. All the more to install this incredible device to amp up your security.
5.  Let Burglars Know Your Home is Secured
This may seem counterintuitive but according to a 2013 study by researchers at the University of North Carolina funded by the Alarm Industry Research and Educational Foundation (AIREF) concluded that a whopping 60 percent of convicted burglars admitted avoiding a potential target home if they were alerted about a security alarm system for home fitted.
Place a sign within sight of passers-by to let them know your house is well-monitored and breaking-in is not worth the effort for any potential burglars. Do so even before your security is fully functional, the burglar doesn't know that and the sign is there to deter any attempts.
6.  Invest a Diversion Safe
A smart hack that is meant to divert the burglar's attention is to keep your valuables in a seemingly innocuous place or household items such as flower vases or kitchen cabinets instead of your bedroom. Statistics show that burglars spent an average of 8 minutes to go through items so they can't check all corners of your house in that short time. Therefore, even in the case of a break-in, it's likely that they will give up and leave when they can't find any valuables.
7.  Keep Your Driveway Secure
Often an overlooked and thus exploited entry point for burglars are driveways. Invest in a driveway alarm system to keep your driveway protected, this will alert you of any intruders on your driveway.
8.  Ensure Your Backup Power Supply
The biggest drawback of a home security system is electricity, therefore the most likely event of a burglary is during a sudden power cut. So, the most valuable investment for your home security system is inevitably a backup power supply or generator.
Know-hows of upgrading old home security systems Conclusion
Home is a safe haven for everyone and keeping it protected is what a home security system is for. In addition to safeguarding against burglaries, you can also upgrade your system for fire protection, detect carbon monoxide leaks, and call for emergency medical assistance. Furthermore, you can monitor your power usage and save electricity as well as receive huge waivers in home insurance. Most important, you can sleep peacefully or go on vacations without worrying about your belongings. It's a win-win situation.
Comments on this guide to Know-hows of upgrading old home security systems article are welcome.
Home Security
Security Posts
Easy ways to protect your property
Video intercom system for apartments
What are some of best home security products
Installing a home security system guide
Buildings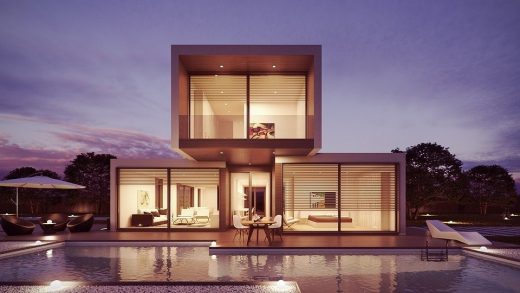 image courtesy of article provider
Comments / photos for the Know-hows of upgrading old home security systems Advice page welcome