What you need to know about investing in commercial property, Real estate investment, Residential property
About Investing in Commercial Property
29 Nov 2022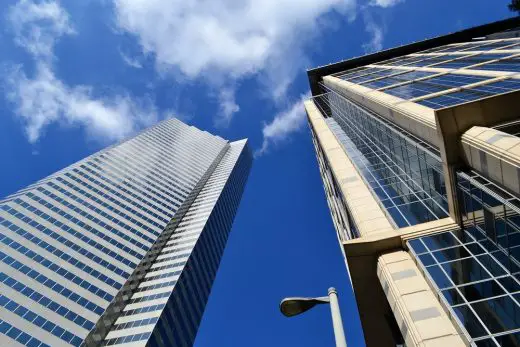 Residential property has always been a popular choice for prospective landlords. In England alone, the number of private renters has steadily increased from two million in 2000 to over double that figure two decades on.
It's easy to see why this might be the case. Property prices have risen, making getting on the housing ladder a lot trickier than before, with the financial crash of 2008 still echoing.
But what of commercial properties? What's to be gained from landlords changing up their portfolios and looking into investing in commercial space? Here, we look at what you need to know if you're considering adding this type of property to your books.
Location
As with any kind of property investment, the location of your commercial property is crucial to its success. You're more likely to get the tenants that you have in mind if you opt for a building in a popular area.
Do some research and explore the locations that could be most lucrative. For instance, busy city and town centres are likely to be desirable for businesses – but you can also make educated guesses about the specific kinds of businesses that might be interested. Look at what other organisations are based nearby to build up a clearer picture of what you can expect.
Look at sustainability
If you invest in a newer building, you're likely to find that it's made from sustainable materials and has a great energy efficiency rating. These are key elements for which many businesses are looking when they set out to rent a commercial space. They're more likely to build a valuable reputation for thinking green if they're based in an eco-friendly office space, with prospective clients and employees increasingly keen to reward such prioritisation.
When doing your research, pay attention to sustainable features already present in the property and explore steps that you could take yourself.
The risks
Commercial properties come with different risks. Some principles are the same – as with residential property, the rent should cover the costs that you face as the owner. Similarly, you're responsible for maintaining the upkeep of the commercial property and you may need to consider taking out some types of cover, such as landlord insurance, in case of the unexpected.
You'll notice that certain risks are more active considerations with commercial tenants than residential ones, though. Fire, for instance, is a risk in both types of property, but electrical fires are more likely in an office.
Landlord responsibilities
What, then, are the landlord's responsibilities here? First up, there's health and safety. Depending on the type of lease, you could be responsible for ensuring that the commercial space is well ventilated and that electrical outlets and appliances are regularly checked. You'll also be liable for shared spaces such as foyers and lifts.
Additionally, you'll need to make sure that the building is free of asbestos and that it meets energy-efficiency regulations.
Will you branch out into commercial property?
Comments on this About Investing in Commercial Property article are welcome
Homes
Home Posts
Difference Between Chinese and Japanese Architecture
5 Tips to Sell Your Home Faster
5 ways to accentuate home architecture with decor
Building Articles
Contemporary Property Articles – architectural selection below:
Comments / photos for the About Investing in Commercial Property page welcome