Architecture jobs in Ireland: the role of an architect, how to become, and where to study, Tips
Architecture Jobs in Ireland: The Role of an Architect
29 Nov 2022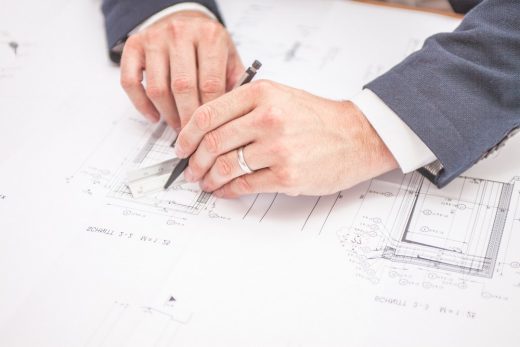 Ireland is one country that offers many opportunities for individuals looking to venture into the architecture field. But many individuals don't know this.
If you are an architect graduate, you regularly encounter job openings. As of now, companies like SSA Groups have job openings. The company is looking for a senior interiors designer/architect – this is a permanent job position.
To qualify for such job opportunities in Ireland, you must be a qualified architect and know the role of architects too.
What an Architect Does
Ask anyone in the street, 'what an architect does, and will probably respond, 'design buildings.' Although this is true, that is just a portion of what an architect in Ireland does.
Some architects in the country specialize in designing construction projects. That includes everything from supermarkets, shopping malls, and train stations to semi-detached houses and free-standing garages. They mainly focus on two important elements – aesthetics and function.
Other architects in Ireland work in the extension or restoration of existing buildings. Individuals looking to add two-story extensions or conservatories to their homes usually require a professional architect to help them draft a good plan before they ask for planning consent. Architects can as well have specialist qualifications in key areas, like the following:
Project management
Urban design
Conservation
Becoming an Architect
In this country, the architect's title is usually protected by Ireland's legislation. That means if an individual wants to describe themselves as a qualified architect, they will need to be admitted to Ireland's Registrar for Architects.
There are a couple of routes to this registration. If you study in Ireland, you must graduate with a degree in architecture course, complete an examination successfully by RIAI, and get two years or more of approved post-graduate training.
The architecture degree course takes five years of study. At times, these five years of training are divided into a 3-year program then, followed by a 2-year program. Alternatively, it can be a 4-year program then followed by a 1-year program.
Some architecture students can take one year out for practical experiences. This can be between the 4th and 5th years or the 3rd and 4th years. So the entire process, from the start to the architect registration, takes even or nine years in general.
It goes without saying that RIAI only endorses architecture programs based on five or years of studies.
Where to Study
As mentioned, prescribed architecture degrees are often awarded after five years of studies. Institute of Technology (IT) Carlow is one of the schools where you can study architecture. With more than 50 years in the industry, it is dedicated to equipping studies with the required tools to stand out in the job market. The school also has various facilities and services, from recreational amenities to academic support. Apart from IT Carlow, other schools to study architecture include the following:
Waterford Institute of Technology
Griffith College
Dublin Institute of Technology
Final Take!
Architect is one of the professions that continuously grow in the country. That means more job opportunities are available, and the number is expected to be higher than elsewhere in Europe.
Comments on this Architecture Jobs in Ireland: The Role of an Architect, How to Become, and Where to Study article are welcome.
Building Articles
Residential Architecture
Make your patio into inviting gathering place
Comments / photos for the Architecture Jobs in Ireland: The Role of an Architect, How to Become, and Where to Study page welcome