Inexpensive effective marketing tools and tactics advice, help boost brand recognition tips, Company help guide
Inexpensive Effective Marketing Tools For Brand Recognition
23 July 2021
Promoting a startup company or a new brand can be challenging because you will likely need to choose your priorities properly. You can't afford to invest in random tools or tactics because of limited resources.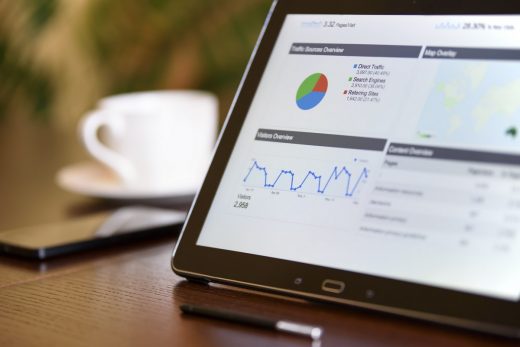 Inexpensive Yet Effective Marketing Tools and Tactics That Help Boost Brand Recognition
This is why most business owners find it hard to come up with the best solutions to grow and improve their company. Some of them even decide to postpone implementing certain campaigns or programs because of the lack of budget. If you are also having trouble deciding on the next step to take for your business, you need to consider prioritizing your marketing strategies. This means you need to invest in promotional tools and tactics to ensure your business survives.
Why New Brands Need to Prioritize Marketing Strategies
Indeed, you can focus on various business strategies, especially if you are just starting to run your company. However, you need to understand the importance of promoting your brand as well as your products and services. If you don't focus your efforts on marketing your business, you will lose the opportunity to attract customers. Aside from this, you will end up failing to create a strong and excellent impression of your brand. When this happens, it will be too difficult to encourage people to support your business. To help you understand this concept further, here are some common reasons why you need to prioritize marketing strategies above all else:
Build credibility and brand reputation — Implementing the right marketing tactics help you introduce your brand to the public. With this, you can build your brand's image and credibility. Also, you can expect that you can maintain a strong brand reputation with the right marketing strategies.
Earn customer trust and support — Promoting your products and services will help raise brand awareness. With this, you can expect more people to start checking out your offers. Eventually, you will also gain more customers because people will be convinced that your brand offers high-quality products and services.
Have a competitive advantage — Another advantage of marketing your brand is that you get to keep up with other competitors. In fact, you can make sure your brand stands out by using the right marketing campaigns and platforms.
Generate more sales and revenue — If more people notice your brand, you will likely generate more sales and revenue. With this, you no longer have to worry too much about managing your business income. Instead, you can focus more on implementing growth strategies. You can check abandoned cart recovery
Inexpensive Ways to Promote Your Brand
Learning the benefits of effective marketing will not be enough to ensure your brand survives. You also need to take action and make sure that you actually implement campaigns that help improve brand exposure and popularity. If you are worried about having a limited budget, you can always come up with inexpensive yet effective marketing campaigns, such as the following:
Take advantage of online listings — Local businesses can take advantage of free online listings. You can use this strategy so your local shop will show up on online maps. With this, more people, especially local customers, will learn about your business. Also, those who are interested in visiting your shop will know how to reach you.
Publish quality content online — Focus more on providing relevant and valuable resources to potential clients. This strategy helps ensure that people will continue visiting your pages. Thus, make sure that you have a great content team that knows how to produce enticing and high-quality content.
Maximize use of social media platforms—Take advantage of the popularity of social media platforms. Keep in mind that a lot of people are using social media channels on a daily basis. Thus, use this to raise brand awareness by publishing visually appealing content, including high-quality photos and videos that feature your brand.
Use budget-friendly offline marketing tools — Consider using offline marketing tools, especially if you don't have enough budget for paid online ads. For better exposure, you can take advantage of simple yet effective tools, such as posters, signs, or window decals. You simply need to make sure that the design and content of these promotional tools can gain the attention of your target audience.
Implementing the right strategies will help you achieve business goals. It's also a smart method that helps ensure that you don't end up wasting effort, money, and energy in random business tactics. Thus, if you want your new brand to survive, you need to start enhancing your marketing strategies. Focus more on promoting your brand and inform people why your products are relevant and valuable. Educate people about the advantages of choosing your brand. This way, you can guarantee that your business will continue to flourish.
Comments on this guide to Inexpensive effective marketing tools and tactics article are welcome.
Building Articles
America Architectural Designs – latest building updates
Reasons to use feather banners in your marketing
Learning which steps to prioritize makes a huge difference in achieving business success. Ensure that your startup company can flourish by using these inexpensive yet effective marketing tactics.
Comments / photos for the Inexpensive effective marketing tools and tactics help guide page welcome