Simple ways to improve your home's curb appeal, Online property garden advice, Planting tips
6 Simple Ways To Improve Your Home's Curb Appeal
1 Dec 2022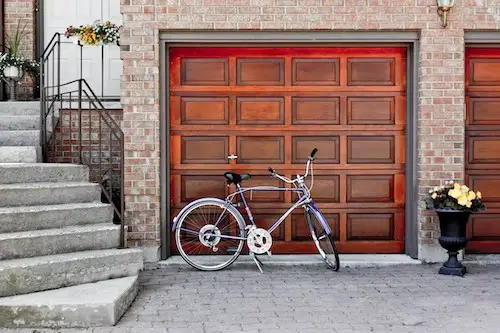 Photo by Kevin Wolf on Unsplash
Are you planning to sell your house? Or is it already on the market, but not attracting the attention you hoped it would? Your home might be lacking curb appeal.
There are several ways to change the first impression your home creates. It can be anything from sprucing up the garden to adding a sectional garage door. If you need a few tips to improve your home's curb appeal, this post is well worth a read
What is Curb Appeal and Why Does it Matter?
Generally, curb appeal is a term often used by realtors and it refers to the attractiveness of a property. Simply put, if a potential buyer stands in the street, (on the curb) and looks at your home, how impressed are they by the way your house looks?
Think of it as the first impression your home creates. It's important because it's what entices a buyer to want to see what more the property has to offer. A run-down exterior will most definitely not attract buyers, no matter how stunning it may be on the inside.
Can You Improve Your Curb Appeal?
Fortunately, there's a lot you can do to improve your home's curbside appeal. Let's take a look at a few expert suggestions.
1.     Start With a Deep Clean
Always start your home's exterior makeover with a thorough deep clean. You'd be surprised at the difference a good old-fashioned clean can make! This includes the following:
Remove any debris from the yard and the sidewalk
Wash the exterior walls to assess the condition of the paint (use a pressure washer to simplify this process)
Clear any leaves or shrubbery in the gutters
Clean any pathways on your property
Wash the garage door to see what it looks like under years of dust
2.     Paint If Necessary
Depending on how the walls look, it may be a good idea to consider a fresh coat of paint. It's no secret that a splash of paint will instantly change your home's façade. A weathered, dull home will instantly look more approachable.
To get the most value out of your paint job, always opt for neutral colours. While bold and bright colours may look amazing, many potential buyers will shy away from a home with flashy exterior walls. Neutral colours such as white and beige are the most practical and likeable.
3.     Invest in a New Garage Door
If your home still has an old-style garage door, a sure way to increase your curb appeal will be to replace it with a modern variation. With the large variety of styles and designs currently on the market, it'll be easy to find a door you like. Whether you opt for wooden garage doors or even sectional doors, the goal is to ensure it complements the existing look and building style.
4.     Do General Repairs
If a prospective buyer stands on the curb outside your home and sees broken gutters, cracked windows or rickety gates there's no way they're going to consider looking at the rest of the property. Stand on your curb and take an objective look at your property. Make a list of the items that need repairing or replacing. Compare your home to your neighbour's and get some ideas about how you can improve your own property.
5.     Landscaping is a Must
It's no secret that prospective buyers will instantly be attracted to homes with well-manicured lawns and colourful gardens. Giving your garden a complete overhaul will let everyone know that you care about maintaining the quality of your home. This will make buyers less suspicious about whether the property has been well maintained in general.
Potential homeowners don't want the added task of having to spend time and money to cleaning the property. The most common ways to improve your landscaping include:
Mow the lawn
Clear out garden beds
Remove weeds from the garden and walkways
Prune overhanging trees
Trim shrubs
Clean any pathways (your pressure washer will work well here)
Remember to paint your mailbox and gates if necessary
6.     Spruce Up the Front Door
Your home's front entrance goes a long way toward creating an inviting ambience. A trick many homeowners use to get the most out of their front entrance is to change the front door. Accent doors are currently all the rage and create a bold statement.
If you don't want to change your front door, simply ensure that it's clean and doesn't have any damage. Some more fixes:
If the door handle creaks, be sure to replace it.
Ensure that the lock mechanism works properly.
Add one or two stylish pot plants around the doorway with an inviting welcome mat.
While your home is up for viewing, ensure that this area is always clean and inviting.
Ask Alex Schafers Cincinnati realtor, a friend or neighbour to give you their input. Some simple changes might make all the difference when it comes to creating the best first impression!
Final Thought
When you're thinking about selling your home, be sure to start by standing on the curb and checking how it looks from the curb. Ask a friend or neighbour to give you their input. Some simple changes might make all the difference when it comes to creating the best first impression!
Comments on this 6 Simple Ways To Improve Your Home's Curb Appeal article are welcome.
Landscape Design
Landscape Posts
What is Landscape Architecture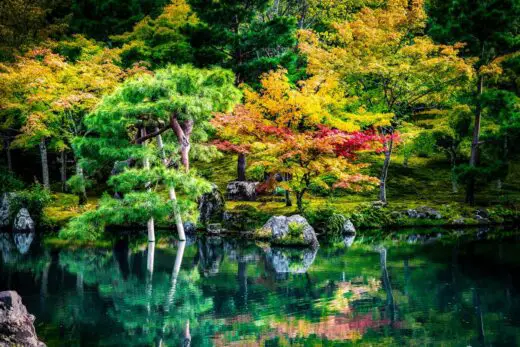 Landscaping and garden design ideas for your outdoors
Top 3 factors for planning new landscape design
Create a Relaxing Backyard Landscape Design
Building Articles
Residential Architecture
Comments / photos for the Simple Ways To Improve Your Home's Curb Appeal page welcome