Improve product conversion rate via better UX design advice, Landscape design guide, Garden water features tips
How to Improve Your Product Conversion Rate Through Better UX Design
11 February 2023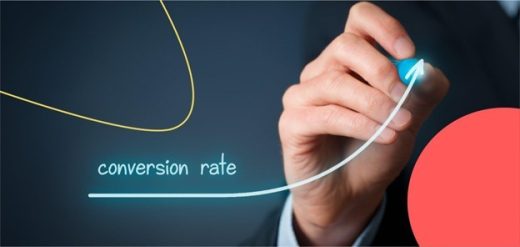 image credit : https://userguiding.com
Improved UX design can accelerate your app's or website's product conversion rate in many useful ways. Better conversion is every designer's and product owner's primary goal. Otherwise, why should you waste time, energy, and money designing products with low conversion rates?
This post examines how enhanced UX design boosts conversion rates. Keep reading to promote your product's conversion, or contact Eleken agency experts to learn more about best UX design practices.
Website Speed
Better UX design can increase product conversion levels through improved website speed. Speed is one of the most crucial elements determining whether your UX is indeed user-friendly. All websites with slow loading speeds suffer from reduced conversion rates, as slow speed reduces a website's organic ranking in search engines.
No wonder a 2009 study Akamai and Forrester conducted revealed that 40% of consumers refuse to wait longer than three seconds for pages to load before abandoning websites. Anything beyond three seconds washes your product's leads and conversion potential down the drain. Another 2016 DoubleClick by Google study confirmed these findings by indicating that 53% of mobile site visits are abandoned due to slow loading.
UX Copywriting
Your UX copywriting design also enhances product conversion by offering users a smooth pathway through your website or app with well-labeled steps and actions. This writing encourages action and suits marketing-focused writers who grab user attention. Inversely, regular UX writing is clear and concise and offers beneficial information to improve UX.
Improved Website Design
Improving a website's UX design boosts product conversion rates. Pay closer attention to it when planning an eCommerce website. Remember, KPMG research shows that 58% of online buyers say website design is critical in their purchase decisions. Interviewed online shoppers also said they are less likely to purchase from poorly designed websites. So, if your online store isn't appealing to customers, be ready for reduced conversion.
You may improve your site's design by exploring a new layout or homepage options. Additionally, you can hire a designer to create mockups of how it will look after revamping it. This path gives you a better idea of proceeding with updates and who can assist you in reaching ideal UX standards.
Navigation
Your website's navigation is critical to its conversation potential. Selling a great product on a website with poor navigation automatically defeats your goal. You should make it easy for potential buyers to go through your content, find what they need, and complete actions conveniently. Simplify your site's navigation headers to declutter your pages and make high-value tasks more prominent. You may also improve its navigation with a search function.
Video on Landing Pages
Many landing pages have loads of text, making it difficult for visitors to absorb. Why? Because they are selling pages convincing visitors to click on CTAs or go through to main pages to make purchases. However, this approach can be counterproductive because nobody wants to read lengthy details about your product's value proposition.
You can avoid this problem by posting a customized video. Studies reveal that videos on landing pages may significantly boost conversion rates.
Credit: Outsource Live Chats
CTA Button Positioning
You can improve product conversion rates by positioning your CTAs correctly because they influence your customer's UX. If your website's CTAs aren't clearly visible to potential buyers, or they can't read or click them easily, a negative user experience occurs. Consequently, your site's product conversion suffers.
Remember, all CTAs help you sell something, whether it's a product, getting subscriptions, or increasing signups. Therefore, consider their positioning to increase their conversion value and power. Please pay attention to the fold and place your CTA above it. In UX, the fold is an imaginary line on sites dividing what visitors see on web pages without scrolling down to see what lies below it.
Bigger screens, like desktops, have more space to host the information above their folds. No wonder NN Group UX experts say content above the fold is visible 84% more than what lies below it. These findings show that you should place valuable content like CTA above the fold to make it more visible.
Using Genuine Images
Nobody can dispute images' role in boosting conversion. In fact, optimized photos don't just boost conversion but also promote a website's rankings. However, the type of product pictures you use significantly influences your website's overall design.
You must avoid photos. Most people use them because they are cheaper and easy to make. However, their usage causes more harm than good. They may look professional to your visitors' eyes, but they lose interest in them when they discover they're stock photos.
Using original product images draws more prospects as they get a real feel and can connect with them easily. Inversely, stock photographs are overused and lose appeal with time. Additionally, using stock images tells your visitors that you didn't invest much time or effort in developing your website.
An Easy Checkout Experience
We end where it matters the most—the checkout. Your website's UX design must enable shoppers to check out more conveniently. Can you imagine shopping for a new pair of trousers on an eCommerce website? Then, you find your perfect pair, add them to your shopping cart, and begin the checkout. Lastly, you go through the purchasing process, and nothing happens after clicking the "submit" button.
Giving shoppers this bad shopping experience confuses and frustrates them. They likely won't return to the cart to complete aborted or unsuccessful transactions. The shopper will, most likely, feel you wasted their time engaging in a futile purchasing process.
So, boost your website's product conversion rates by providing shoppers with a seamless checkout experience. Please remove all unnecessary steps and confusing buttons to let buyers focus on completing their purchasing.
Final Thoughts
Improving your eCommerce website design is a great way of enhancing product conversion rates. Boosting a site's UX design can make visitors want to buy from your online outlet or not. This post discussed ways improved UX can boost conversion. Go ahead and implement them in your website's UX and increase conversion rates hassle-free.
Comments on this guide to Improve product conversion rate via better UX design article are welcome.
Landscape Design
Landscape Posts
Landscaping and garden design ideas for your outdoors
Top 3 factors for planning new landscape design
Create a Relaxing Backyard Landscape Design
Building Articles
Residential Architecture
Comments / photos for the Improve product conversion rate via better UX design tips page welcome