Importance of having an up-to-date tile showroom, Modern property tiling style, Home tiles advice
The importance of having an up-to-date tile showroom
27 October 2023
Having an up-to-date tile showroom is crucial for any tile retailer looking to stay competitive in today's market. A well-maintained and regularly updated showroom creates a positive first impression on customers, showcasing the retailer's commitment to quality and keeping up with new trends.
With the ever-evolving tile industry, having a modern and visually stunning tile display system allows retailers to showcase their products in the most attractive way possible. In the world of interior design, a captivating tile display can make or break a sale. An up-to-date tile showroom, featuring a stunning tile display, showcases the latest trends and inspires customers, driving business success.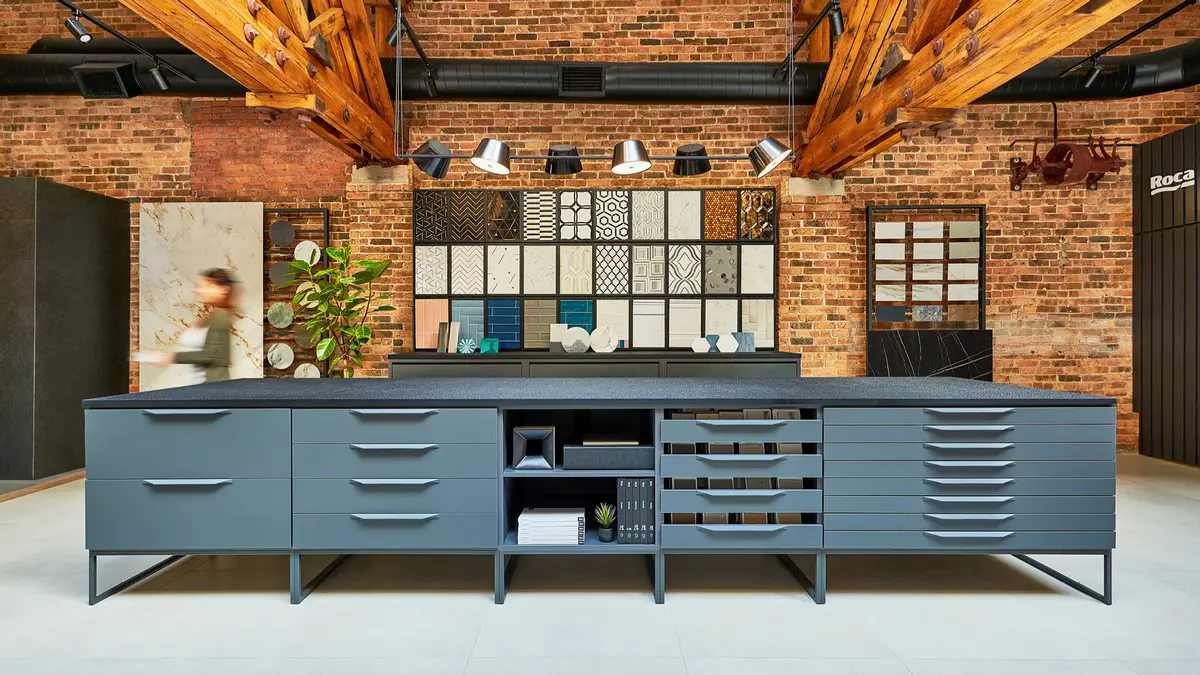 An up-to-date tile showroom also offers practical benefits for both customers and staff alike. For customers, an organized and contemporary showroom makes it easier to navigate through different styles, sizes, and textures of tiles, helping them visualize how these products would look in their own spaces. This enhanced shopping experience encourages customer engagement and increases sales potential for the retailer.
How tile, bathroom, and building materials distributors can increase their sales
One effective way for tile, bathroom, and building materials distributors to increase their sales is by investing in eye-catching displays for slabs. Slabs, such as granite or quartz countertops, are a popular choice in modern bathrooms and kitchens. By showcasing these slabs in an attractive and accessible manner, distributors can entice customers to explore the possibilities of using slabs in their own projects.
A well-designed display area dedicated solely to slabs can serve as a focal point in a showroom and grab the attention of potential buyers in just 10 seconds. This area should be equipped with ample lighting to highlight the unique textures and patterns of each slab. Additionally, providing samples that customers can touch and feel will allow them to get a sense of the quality and durability of the material.
Another strategy for increasing sales is to offer customization options for slabs. Many customers want surfaces that are tailored specifically to their preferences and needs. By partnering with manufacturers who offer customization services—such as cutting slabs into specific shapes or adding personalized designs—distributors open up new opportunities for sales growth.
Providing samples or visuals of customized projects can help customers envision how they might incorporate these unique features into their own spaces.
INSCA: Tile Showroom
INSCA, a name synonymous with excellence in display solutions, brings more than 45 years of unrivaled expertise to the world of ceramic, bathroom, and building materials. With a dedicated team of over 150 professionals, including architects, interior designers, and engineers, they craft spaces that deliver unforgettable brand experiences, captivating customers every time.
At INSCA, they take pride in helping their customers, including distributors, manufacturers, and prescribers, achieve remarkable results. 100 % of their clients report increased sales after partnering with them.
With a global reach, their export services span the entire world, making them an invaluable resource for enhancing the value of tile, sanitaryware, and building material collections. They focus not only on display solutions but also on creating unique spaces, improving customer experiences, and optimizing distribution to boost your business's success.
Comments on this guide to the importance of having an up-to-date tile showroom article are welcome.
Tiles and Tiling Design
Tiles Posts
Learning new skills as professional tiler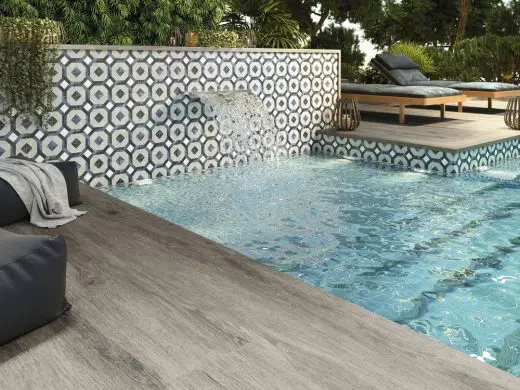 What are the latest tile trends
How to create a showroom tile display that sells
Property Articles
Comments / photos for the Importance of having an up-to-date tile showroom advice page welcome