Guide to Property Marketing with 3D rendering, Home Image Advice, Design Help
Ideas For Making Your Garden Look Like A Fairytale
3 Jan 2021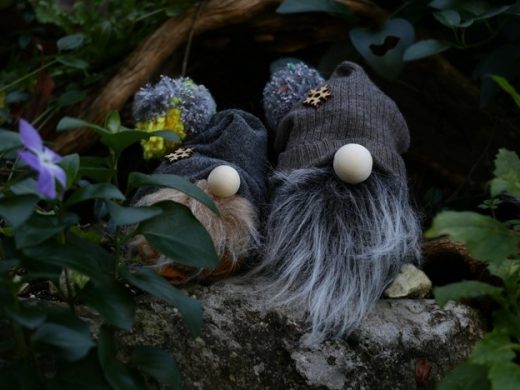 Whether you have little ones of your own or you want to invoke your inner child, giving your garden a fairytale makeover is a fun and rewarding experience. It gives you that sense of pure nostalgia, supercharges your imagination, and children absolutely love it.
If you're up for taking a whimsical turn with your garden going into 2021, we present 7 ideas that will help you achieve that fairytale look and ambiance (and no, they're not prohibitively expensive!).
Climbing Plants
Climbing plants are a gorgeous addition to any garden and definitely have that fairytale aesthetic. Just have a look at what Boston Ivy (Parthenocissus Tricuspidata) does for Lincoln College, Oxford. If that doesn't look like something right out of The Brothers Grimm, then I give up.
Climbing plants can also do a great job of covering up features of your home or garden that aren't exactly worthy of your favorite fairytale. It's an inexpensive way of adding something extra to an old wall, for example.
Tiny Footsteps!
You know how kids get super excited by Christmas and evidence that Santa has been and gone? He's had the milk, the cookies have been eaten, and there are snowy footsteps all over the living room.
Do this in your garden! Paint some tiny footsteps along your pathway, something that hints at the presence of a fairy, for example. It's a fun activity and your kids will love the mystery surrounding your garden's 'visitors'.
"There was an old woman who lived in a shoe…"
Out of the popular nursery rhyme from Mother Goose, we have the old woman who called a shoe home. Why not recreate her abode in your garden? It's a fun project, although it will require a little bit of creativity.
Take an old shoe that you were going to throw out anyway, and use your craft skills to create a miniature home. You can use tiny pieces of furniture for a dollhouse; you can get these at bargain prices on eBay, for instance.
Waterfall
What we love about waterfalls is that they please multiple senses. That peaceful soothing sound as the flowing water cascades, there's nothing quite like it. You can fall asleep to that sound, taking you away to another (fairytale!) world.
You can also add to the mystery by adding dragons, gnomes, and other fairytale creatures around your waterfall. Or how about a small door on a nearby tree? There's so much you can do here to create a mini-fairytale world.
This will obviously require an investment, but don't think it's necessarily that expensive. Shop around for quotes, or perhaps you're DIY brave?
Cobblestone
What says Victorian England more than mysterious cobblestone streets? Re-create some of the magic of Diagon Alley by using cobblestone for your garden pathways. The slightly uneven look, the imperfections, the different shapes and sizes of the stones, all combine to create that stunning fairytale aesthetic.
You can even use cobblestone pavers to help you design your cobblestone pathway, ensuring it's still practical and safe for everyday use. It also makes the job a whole lot easier!
Garden Bench
The quintessential English garden, the blueprint for your perfect fairytale look, always includes a gorgeous garden bench. And we're not talking about your standardized plastic variety or cookie-cutter wooden bench, but something with character.
When it comes to adding a fairytale bench, we recommend going second-hand. Look on eBay or Facebook Marketplace, there are many bargains to be had. Some simply require a little TLC, and you're ready to enjoy a lazy afternoon reading your favorite magical tale.
Fairy Lights
The hint is in the product name, huh? It really can't get more obvious than 'fairy'. Otherwise known as twinkle string lights, fairy lights offer an atmospheric backdrop to your garden, whether it's at dusk or in the middle of the night.
Just remember not to go overboard when it comes to adding fairy lights to your garden. This isn't Christmas! It's all about creating a subtle atmosphere, not a lighting extravaganza.
Don't Be Prescriptive!
Final tip: don't follow a prescription. Remember, this is your fairy tale. We've given you a few ideas, feel free to adopt some (or all!) as your own, or mix and match. But that doesn't mean it's the only way of doing things.
Let your imagination run wild. If you want to add something that's a little quirky but harks back to your childhood, do it. You'll be giving your garden an injection of personality, which is far more valuable than following an exact blueprint.
Comments on this guide to Ideas for making your garden look like a fairytale article are welcome.
Gardens Articles
Gardens Posts
How to Take Care of Your Growing Plants in the Garden
5 Reasons To Consider A Greenhouse in Your Garden
5 benefits of owning a garden room
Buildings
Contemporary Architecture Articles
Comments / photos for the Ideas for making your garden look like a fairytale advice page welcome