How to use video marketing to grow architect business tips, Architecture marketing advice, Property guide
How to Use Video Marketing to Grow Your Architecture Business
July 28, 2021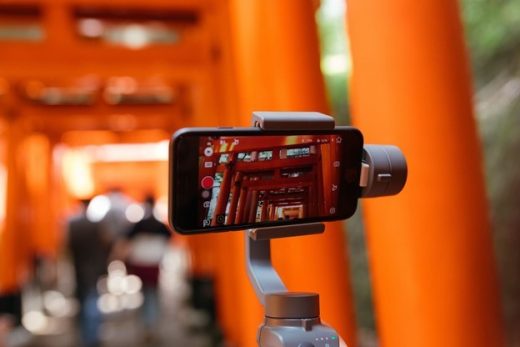 Photo by Joey Huang on Unsplash
Video marketing seems like it was made just for architects. Architecture is a visual trade and video is one of the best ways to showcase your skill set, expertise, and even your workflow to potential clients, partners, and stakeholders. You can have the most amazing architectural designs but without effective marketing, no one will ever see them or their potential.
It's no secret that marketers today are doubling down on video as a key part of their marketing strategy and for good reason. Video content builds brand awareness, is easily shareable, and tells your story to your audience in a much more impactful way than still photographs and concept sketches ever could.
A Visual Business Needs a Visual Medium
Architects have minds that are wired to be able to visualize a space before it's built. Unfortunately, not all of us have that talent — including your potential clients. Using an extremely visual medium like video, they'll be able to see what you see before it's built.
The same goes for your professional portfolio. A book of blueprints, sketches, and photographs is great, but a digital portfolio featuring video walkthroughs is impressive. Adding video to your portfolio will create a much more powerful visual for potential clients, moving them more quickly on the buyer's journey.
Invest in Social Media
Social media is an incredibly powerful tool that can be a marketing machine when harnessed properly. Instagram alone has approximately 95 million posts per day, and that's only one social media platform among thousands.
Of those millions of posts, videos on social media can have 10x more engagement than a static post. Video content increases brand awareness, can be easily shared, reposted, and is more engaging than traditional text.
Creating attention-grabbing and effective content can be daunting for many business owners, but with the potential growth, it can't be ignored. You can easily break down your social media video marketing plan into these few tasks, jumpstarting your video presence and your business.
Share your Story(ies)
The simplest way to start building a following and growing your business is through stories. Several platforms like Instagram and Facebook allow users to show quick snippets of video that are easily consumed by their users.
Sharing short videos with updates or designs can easily be done on a smartphone and doesn't require expensive equipment or time-consuming editing. With just a few taps on your smartphone, you can easily reach a large number of people quickly. For best results, create short, bite-sized, and entertaining videos that will keep your viewers' attention.
Client Testimonials
Oftentimes, architecture firms will simply use written client testimonials on their websites. While text quotes can be effective, video testimonials including live-action walkthroughs of a project with clients expressing their satisfaction personally are far more compelling for a potential new client.
A simple interview with a former client combined with footage of your architecture firm or highlighted projects is far more impactful than a few quotes on a web page.
Take Advantage of Technology
Technology is here to make marketing your business that much easier. Using the latest technology for stunning visuals, better communication, and accurate customer tracking will only serve to help grow your architecture business.
One of the best ways to stand out, look professional, and get some attention is by using drone footage to beat the competition and leave viewers with a lasting impression. Drones have grown from a novelty to a full-fledged industry with a variety of commercial uses. Drone footage is the perfect way to showcase designs and when paired with social media it's an easy way to grow a following, brand image, and potential clients.
3D animation and ai voice over has become cheaper and easier to use as well. Creating a virtual real estate animation with text to speech voices and giving clients virtual tours is an excellent way to showcase designs and differentiate yourself from the crowd.
The Impact of Video
The cost of creating effective video marketing is money well spent. An effective marketing strategy uses everything at its disposal to maximize your efforts and expand your company.
The amount of video content consumed by users daily is staggering. Use this promotional content to engage and tap into your target audience to exponentially grow your following, your reputation, your client base, and your business.
Comments on this guide to How to use video marketing to grow architect business article are welcome.
How to use video marketing
Video intercom system for apartments
Best video editing software for home
Split-Screen Effects to Create Video in Filmor
Building Articles
America Architectural Designs – latest building updates
Paradinha Cabins, Porto, northern Portugal
Architects: SUMMARY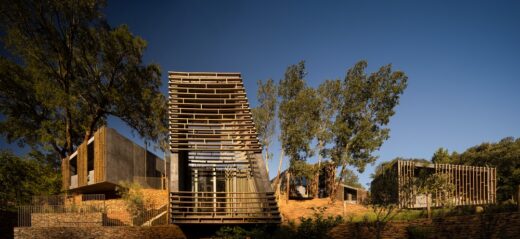 photo © Fernando Guerra_FG+SG
Paradinha Cabins, Arouca
Comments / photos for the Guide to How to use video marketing to grow architect business page welcome