How to use rule of the three in your interior Tips, Construction Advice, Building Guide
How to use rule of the three in interior design
Sep 28, 2020
Contrary to popular belief that designers and decorators are purely creative people and are guided only by inspiration, let's say that this is not so true. In addition to technical norms and laws of ergonomics, there are a number of unspoken aesthetic rules that professionals in their field follow and get excellent results. Today we will share with you one of these secrets.
An incredibly simple yet powerful way to create impressive compositions is called the "rule of the three". Its simple: an odd number of things are perceived by our brain more interesting, attractive, and natural. An even number looks like something orderly and staged and does not challenge our minds.
Moreover, if you pay attention, this principle is widespread everywhere – from architecture and art to religion and Feng Shui. But let's go back to design to see how and where we can put this rule into practice in your interior: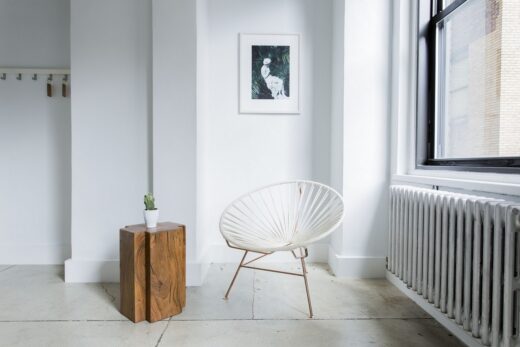 How to use rule of the three in your interior design
Decorating surfaces
Shelves, coffee table, mantelpiece, console, chest – any surface in your room can be decorated with the "rule of three". Renowned designer and stylist Emily Henderson provides some good structural advice on this in her book:
Whatever the surface, 3 objects must be present on it:
Something vertical;
Something horizontal;
Something that connects the two previous things;
An important note from the author: in order to get a balanced and harmonious composition, it is necessary to choose not just three arbitrary objects, you should take care that they all differ in color, size, and shape. This way we will avoid monotony and will successfully play in contrast.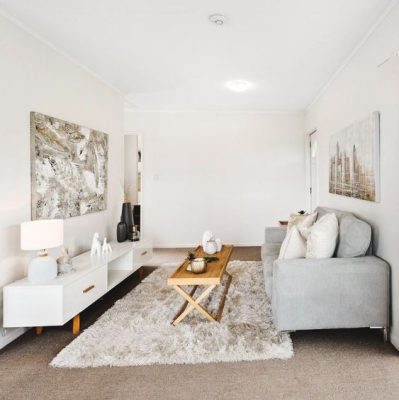 Furniture
This rule works well and with the furniture pieces. You can combine different three pieces creating a harmonious pleasant for the eyes composition. Play with the shapes, size, and colors and you will be surprised by the result. To find some sophisticated furniture that can be combined together is more chances in the online shops, because of the wider choice of the designs.
Color scheme
As we already mentioned, the "rule of three" is absolutely universal, so it can be perfectly applied in the matter of color and the selection of paints for a room. There is a proven ratio:
60% – the base tone, which is the main color of the entire color composition, a kind of canvas for a future painting. Walls, flooring, oversized furniture, and possibly a large rug should match this shade.
30% – complementary tone. This shade is responsible for an accent wall, small carpets, textiles, upholstery, and other not so important accents.
10% – accent tone. A bright color that should highlight small objects, paintings, lamps, to diversify the space, add dynamics, and visual interest.
This ratio is considered the most infallible and safe, especially if you are not a professional. Experienced designers and decorators in their projects may deviate from the proposed proportions, but they do it deliberately for the sake of some interesting solution.
Textures
Have you ever looked into a completely white room? If so, then most likely you noticed that the room is actually white in completely different ways. How is this possible? Thanks to the magic of textures. On closer examination, it is in them that the difference is felt and visual interest arises. The gaze clings to irregularities and roughness, forcing the brain to turn on and analyze.
You probably already guessed where we are heading, because the "rule of three" also applies to textures. Therefore, if you like monochrome solutions, be sure to use three materials with different textures and be surprised at how voluminous and dynamic the interior will become.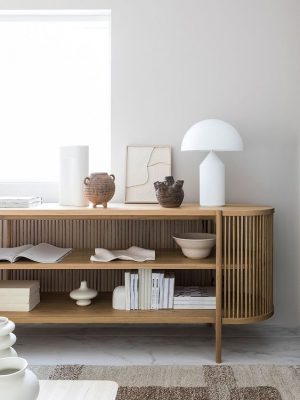 Lighting
The "Rule of Three" does not bypass such a basic design concept as lighting. But the point is not always to choose an odd number of lamps, the main thing is that there should be at least three lighting scenarios in the room. Indeed, many believe that one overhead light source is enough, especially if the room is small. This is fundamentally wrong.
The vast majority of rooms in the house should have three types of lighting:
Basic, also known as diffuse light. Thanks to this, it fills the space evenly.
Directional or working, used to illuminate certain areas. Pendant lights above the dining table, built-in spotlights above the work surface, lamps next to the home office, a floor lamp next to the reading chair.
Accent, thanks to which the space becomes expressive and lively
Multilevel lighting is used to create a comfortable natural atmosphere so that a person does not even think about insufficient lighting in the room, but can concentrate on other tasks.
Comments on this How to use rule of the three in your interior advice article are welcome.
Home Design Articles
Repainting old tiles interior design
9 Reasons to Use Tiles for Interior Design
What style of kitchen is perfect for your home
Building Articles
Comments / photos for the How to use rule of the three in your interior guide page welcome