How to send Bitcoin to an external BTC address, Crypto finance guide, Cryptocurrency trading money
How to send Bitcoin to an external BTC address
23 Sep 2022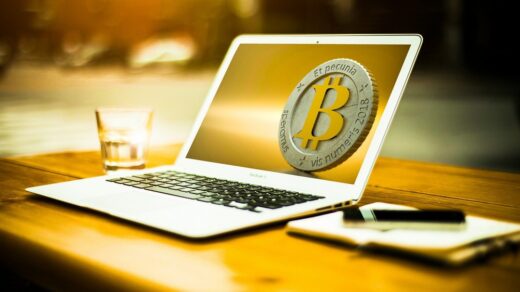 Bitcoin is quickly becoming the preferred payment option for many people: the monthly number of transactions processed by the world's leading gateway, CoinsPaid, now exceeds 1 million. Find out about the advantages of paying with BTC and learn how to pay to merchants in seconds.
Bitcoin as a means of payment: should you use it?
A lot of people view Bitcoin strictly as an investment asset – but unlike stocks or commodities, it can also be used as a means of payment. You can easily send Bitcoin to an address on a merchant's website to pay for a flight ticket, software, or a gift card.
Paying with BTC is becoming even more common. CoinsPaid, the world's premiere crypto processor,  handles around 8% of all global on-chain Bitcoin transactions.
Google Trends data also shows a steady increase in the search volume for the query 'how to send Bitcoin' in the past few years. The interest in transacting with BTC is especially high in  African countries like Nigeria and Ghana and in Latin America, especially Venezuela, Argentina, and Brazil.
Why do all those people want to know how to send BTC and use it for online payments? We will explore this question in detail – and also provide a simple how-to guide on how to send a Bitcoin payment to an external address.
How to send Bitcoins: a short tutorial
Download a wallet that supports Bitcoin. We recommend a multicurrency wallet, so that you can also pay in ETH, DOGE, USDT and other cryptos as you see fit. Examples include Jaxx and CoinsPaid's new personal crypto wallet.
Buy some BTC. This is covered in our recent article, How to Buy Bitcoin with a Credit or Debit Card.
Choose an item you want to buy, go to checkout, then choose Pay with BTC.
At this point, you may be presented with several options: a recipient address, a payment link, and/or a QR code.
By the way, what is a BTC address? It's a unique identifier that usually comes in the form of a string of numbers and letters, like this: 1CvBMSEWstWetqTF6Au4m4GFg7xJaNVN2. Technically it's all you need to send a payment.
Paying in BTC for online purchases
1) Pay using an address
If the merchant's website presents you with nothing but a recipient address, simply copy it, open the wallet, and go to the Send or Withdraw section. Paste the address and confirm the transaction. You can also adjust the maximum gas price (just don't set it too low, or the payment may get stuck). Copy the transaction ID just in case, so that you can send it to the merchant if the order isn't confirmed within an hour.
2) Pay using a QR code
A Bitcoin payment address can be encoded in a QR code. Most leading processors, such as CoinsPaid and Bitcoin 360 ai support this option. Open a mobile wallet and look for the QR code or scanner icon, then point it to the code on the laptop screen. If you are shopping on mobile, tap on the QR code.
Your wallet should automatically fetch the data from the code, including the amount and address. All you'll need to do is confirm.
3) Pay using a link
Such a link, when clicked, does the same job as a QR code. Your wallet will open with the amount and address already pre-filled.
BTC payments around the globe: the latest developments
2021 was a crucial year for the development of crypto payments. First, PayPal made it possible for users to buy and store BTC in the app and added the 'Checkout with Crypto' feature. Next, El Salvador became the first country to make Bitcoin legal tender.
The number of businesses that accept BTC has also exploded. For instance, CoinsPaid's customer portfolio increased from 300 businesses to over 800 in 2021. These merchants have an audience of over 7+ million end customers, all of whom are now exposed to crypto payments.
Here are a few recent developments that will define the crypto payment market in the coming months:
The Swiss city of Lugano, which is a major crypto hub, will encourage the use of Bitcoin;
A school in Dubai now accepts tuition fees in BTC and ETH.
The state of Florida plans to allow residents to pay taxes in BTC.
Bitcoin vs. credit cards: the end user's perspective
In 2021, the volume of crypto payments processed by CoinsPaid surged by 350%. Still, BTC remains an exotic payment option for most people, who prefer to stick to bank cards. How do these two methods compare?
From an end user's point of view, BTC has several advantages:
Near-guaranteed acceptance. As long as the gas fee is set up correctly, the payment will go through – nobody can refuse or block it, as it often happens with card transactions.
There is no risk of personal and financial data theft. By contrast, criminals can steal your credit card data and use it to make unauthorized purchases.
Equal terms. Wherever you are in the world, your BTC transaction will be processed at the same speed and with the same fee as anybody else's.
On the other hand, there are a few inconveniences:
Learning curve. You'll need to get a crypto wallet, buy some BTC, and learn how to send Bitcoin to an address.
Processing time. It takes 10 minutes to get one on-chain confirmation, so processing a BTC transaction can require 30 minutes or more. Luckily, some major processors (including CoinsPaid) support instant BTC and ETH payments.
Gas fees. In 2022, the average BTC transaction fee remains above $1.5, meaning that this payment option is better suited for purchases of at least $50.
Now let's look at the pros and cons of bank cards. The key advantage is that it's fast – card processing takes only a few seconds. However, there are a few serious disadvantages:
Hidden fees. If you are paying in a currency other than the currency of the card, there will be a conversion fee. Plus, some processing systems charge a fee on certain card types, and an extra commission can be included in the price of an item to cover for the bank acquiring charges paid by the merchant.
Data theft. The incidence of card details theft went up by 113% in 2020, and billions of dollars are lost each year to illegal transactions.
Payment refusal. In some countries and markets, especially iGaming, banks often block card payments to certain websites – and can even block the account altogether.
The takeaway is that paying with Bitcoin is actually safer and more private than with a card.
Bitcoin vs. cards: the merchant's perspective
Merchants arguably have even more reasons to embrace Bitcoin:
Savings of up to 80% on payment costs (based on reports by the merchants that use CoinsPaid);
99%+ acceptance rate (meaning that virtually all transactions are successful);
No chargebacks (they are impossible in crypto, since nobody but the wallet owner can initiate a transaction);
A constantly growing audience of crypto users who look for places where they can spend their BTC.
Alternatives to BTC: which other cryptos are good for payments?
We've already noted that a single BTC transaction will cost you over $1.5 and can take 30 minutes or more to process. If you are not prepared to wait so long, you have two alternatives:
Shop with merchants that use gateways with enabled instant BTC processing, such as CoinsPaid.
Use alternative cryptocurrencies. The most widespread among the cheaper payment options are USDT TRC-20 (Tether stablecoins on the Tron blockchain) and BNB (using Binance Chain). LTC (Litecoin) also remains popular, as does DOGE.
Integrating a crypto processing system is easy
Bitcoin payments are booming, with volumes growing by 300% every year. In some countries, such as Vietnam or Pakistan, over 20% of the population already use cryptocurrency.
For businesses that want to capture a competitive advantage, it's important to add crypto as a payment option as early as possible. Luckily this doesn't require much effort: an integration with a major processor like CoinsPaid takes only a few days. The only thing that the merchant will need to do is to test the system and add a Bitcoin payment button on the site.
It's quite possible that in three or four years shopping with crypto will be just as ordinary as with Apple Pay. Would you like to use the window of opportunity and get ahead of the competition? Then get in touch with CoinsPaid today and learn how Bitcoin payments can transform your business.
Comments on this How to send Bitcoin to an external BTC address article are welcome
Bitcoin
Bitcoin Articles – selection
Bitcoin Mining Power Consumption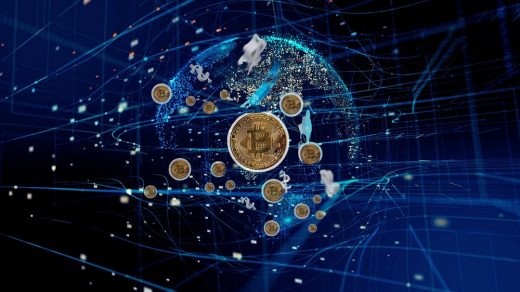 Unknown myths about bitcoin and blockchain
How to trade bitcoins and make profits?
Bitcoin Island Embracing Cryptocurrency
Top Bitcoin Casino Sites 2021 Guide
Architectural Designs
Vdara Hotel, Las Vegas, Nevada, USA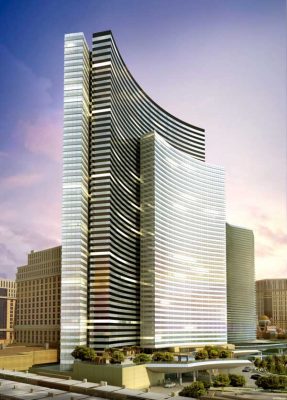 image : CityCenter Land, LLC
Vdara Hotel Las Vegas
Alte Oper Concert Hall, Frankfurt, Germany
Architects: Buero Wagner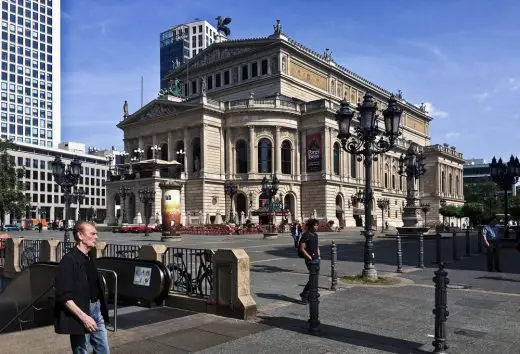 image by Buero Wagner & Federico Ciavarell © Buero Wagner
Alte Oper in Frankfurt
Comments / photos for the How to send Bitcoin to an external BTC address guide page welcome