How to write a scholarship essay that wins, Architectural assignment writing tips, Online student work guide
Write a Scholarship Essay that Wins
7 Aug 2022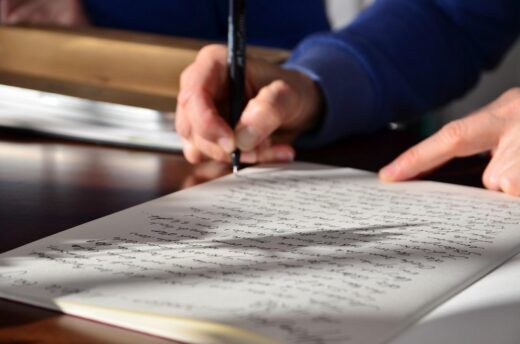 A scholarship essay is an essay students write and submit with their scholarship application. Scholarships are written by individuals and offered to the organization that gives education support to students.
In this post, learn the bits and bytes of writing scholarship essays that wins. This is not a difficult ordeal for skilled writing essay writers, but if you are just beginning to write your first scholarship essay that you want it to win. The following tips will therefore transform you from a writing novice to an expert:
A good application essay should be unique and give details of your goals, principles, and what makes you deserve the scholarship. A scholarship essay should have the following principles;
It should prevail a purpose. The scholarship essay should mention your interests and beliefs that the organization offering the scholarship believes in or practices.
The length of your essay should not be more than 500 words. Make sure to give enough details to fit up to 500 words.
Explain in your essay why you deserve the scholarship or what makes you fit to be allowed to be given the scholarship.
Before beginning to write your essay, make sure you do some research on the organization or school giving you the scholarship. Familiarize yourself with their mission of giving out an opportunity for the scholarship; this will help you know what to write in your essay; that is something the organization will be happy and satisfied about.
Your scholarship essay should have an outline, that is, an introduction, a body, and a conclusion.
Introduction
Have a good opening statement for your essay in your introduction part. Make sure to make your introduction brief and interesting.
You can start by formally greeting, for example, "Hello, Mr/Mrs." Avoid mentioning a specific gender because you do not exactly know who will read your essay. Also, avoid giving your greetings at a specified time, for example, "good morning, good evening," because you do not know when your essay will be presented.
Give a thesis statement. This statement explains the reason why you deserve the scholarship. You may also include some topics you find interesting. It is important to stick to the topic but remember to write scholarship essay about a subject that is important to you. This allows the people reading your essay to see your personal views apart from your educational views.
Body
State your reason for applying for that specific scholarship. For example, if it's a scholarship based on football, you may say that you deserve the scholarship because you were the best in football. Be honest and give your life experiences. This is important because you'll demonstrate your quality without being physically present.
In your essay, include what makes you different. State your skills and strengths. You may give your educational goals and how you are ready to work hard and be excellent in your studies.
State your reason for choosing that particular college or university. It can be how you love and admire how alumni have achieved their goals and dreams after studying in that school. Praise the school for making your essay more attractive and positive. The scholarship givers will be happy to see how their school is known to be excellent.
Explain why you are choosing the course you've chosen. Write how important that course is to you. For example, if you've chosen to major in medicine, explain what motivated you or made you decide to do that course. You may say that you have a passion for being a doctor and like helping people and saving their lives.
Include how the scholarship will help you achieve your educational goals. For instance, write how you'll be able to finish school with no financial issues and be stress-free knowing that the scholarship will get you through the required academic years to finish your course with good scores.
Expound on your long-term career goals. This will help show them how serious you are. Mention a few and explain their importance to you since they're your goals. In explaining your goals, clarify what you will do with your degree or diploma. For instance, if you're pursuing a degree in business management, illustrate how your degree will help you open up and maintain a business or how your degree will help you get your dream job in a certain company you've admired a lot.
Make sure that your spelling and grammar are correct throughout your essay. Mistakes can prevent your whole message from being delivered. To avoid giving out a misspelled essay, proofread your work from the start to the end.
While writing your speech, give examples supporting your arguments about why the scholarship is important to you.
Conclusion
This is where you give a summary of what you've written, in short, a summary of your main points. Don't write a long conclusion to avoid repetition of what you've written in your essay. With this explored in this post together with the help of Essay Ever, it high time you start to write winning scholarship essays
You should consider the following while coming up with a conclusion;
Reflect on your ideas and your personal growth. For example, " I chose to study medicine to help save people's lives. It required a lot of focus and hard work to achieve what I have achieved right now. My failures have been my stepping stones and have shown how much strength I have to carry on. If I get this scholarship, I will use it to pursue what I've always wanted to help people."
Give your conclusion in the future tense to show that you have hope. Explain to the organization how your past experiences have taught you a lot and how you'll put into practice the lessons you've learned in the future. For example, " I've experienced problems in the past, which has taught me a lot. In the future, I see my vision as to improve and help people in any way possible and guide them through their difficulties. This scholarship will help me achieve that."
Finally, restate your opening statement in your introduction. For example, if you started by giving examples of how health issues are being rejected, raise the same issue in your conclusion to give a reminder. For example, " I have a passion for helping people practice a healthy lifestyle and save them. If you award me with this scholarship, you will participate in helping people and a chance to improve people's health."
Comments on this guide to How to Write a Scholarship Essay that Wins article are welcome.
Architecture Essays
Essays Posts
How To Research For An Architecture Essay In Six Steps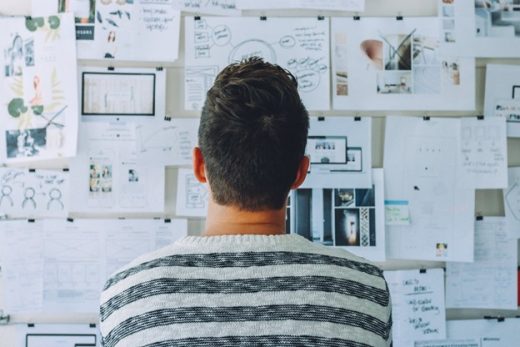 Choices for 2022: Reliable Writing Services
10 Effective Writing Strategies To Improve Your Essays
The Importance of Essay Writing Service
Higher Education
Higher Education Building Design – architectural selection below:
University Property Articles
FOM University, Düsseldorf, north west Germany
Design: J. MAYER H., Architects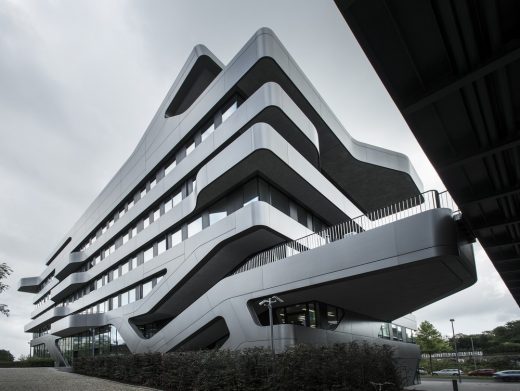 photo : David Franck
FOM University Düsseldorf Building – winner at International Architecture Awards 2018
Syvälahti Education Centre, Turku, south west Finland
Design: Verstas Architects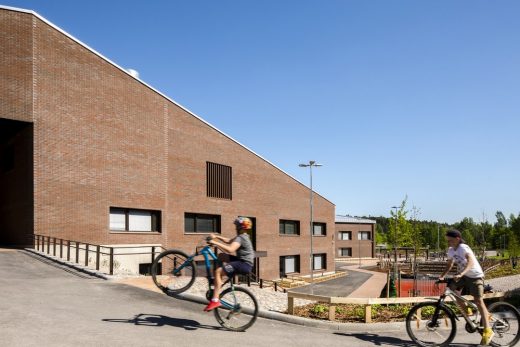 photograph : kuvio.com
Syvälahti Education Centre Turku
Comments / photos for the Write a Scholarship Essay that Wins page welcome