How to research for an architecture essay in 6 steps guide, Architectural assignment writing tips, Online student advice
How To Research For An Architecture Essay In Six Steps
15 Oct 2021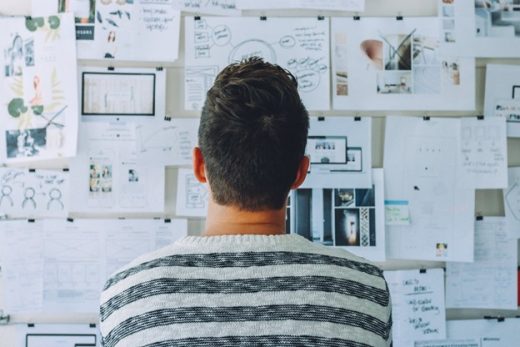 Making research for an architecture essay is rarely an easy task for so many reasons. Firstly, architecture is so vast and technical that you will probably struggle during the research phase if you don't love designs and dimensions.
How To Research For An Architecture Essay Guide
That is why many students face writer's block and other challenges while writing architecture essays, prompting them to seek help from any reputable professional essay writing service. If you have an architecture essay on your desk and need to learn to handle in-depth research on your topic, this article will interest you.
Step 1: Streamline your topic
Architecture is a broad domain that encompasses various types, characteristics, and real-world uses. The field has to do with residential and commercial spaces, urban design, landscape, industrial architecture, green design, etc. These scopes have psychological, historical, and anthropological aspects, giving them prominence and making them unique in relation to architecture.
Considering how vast this field is, the first step you should take during architecture research is to narrow down your topic. As a writer, you must choose a particular niche to analyze. Streamlining your topic will stop you from stretching yourself too thin, help you focus and ensure you create credible and exciting content.
Step 2: Assess the research potential of your topic before writing
When choosing an architecture essay topic, always try to foresee the research challenges you will face when writing. Focus on the bigger picture and don't get swayed by sentiments in the beginning. Try to form a loose thesis statement from your topic before delving into it. While you are free to change the thesis later, ensure credible sources back your decision up, as they will become pointers for the public to evaluate your research skills.
So while architecture writing, get some relevant resources and outline essential bibliographic references before drafting your paper. For instance, if you plan to analyze a structure, find out if the photographs, drawings, and other materials are available. Don't start writing the essays without adequate pre-writing research to avoid experiencing the dreaded mental block halfway in.
Step 3: Collate data as efficiently as possible
Research for an architectural paper involves reading and analyzing other people's works and building an idea out of them. This process involves visual analysis, so start your architectural research by scouring the internet and encyclopedias. However, some resources on the internet can be misleading and unreliable. So, don't limit your search to a few websites or blogs. Instead, go for quantity and then sieve questionable references later.
Also, keep a notepad handy. Note-taking is vital because it helps you keep track of your research. By keeping tabs on your progress, you will not waste too much time on one aspect of your study at the expense of other parts.
Step 4: Analyze the information you have
An analysis is necessary as the next step after getting information from multiple sources. There are different types of data analysis in architecture research: visual examination, textual analysis, and historical analysis. Knowing these forms of analysis will help you turn the data you have into insights that your audience will value.
The visual analysis looks at the photographs and plans of a structure and tries to visualize it in three dimensions. This visual form of analyzing data is similar to textual analysis, which involves reading texts or paper architecture. Meanwhile, historical analysis involves research into the antiquity of a building. For instance, if you are reviewing Mexican houses, historical analysis will provide enough information about the architectural style of the indigenous people for you to make informed predictions.
Step 5: Create a strong thesis statement
The thesis is the proposed answer to the questions you will have to disclose after the analysis. At this point, you must have formed a strong opinion on the topic and collected enough evidence to back it up. Keep your thesis statement between one or two sentences long and let it highlight the importance of your case.
Always make your thesis statements powerful, but don't use jargon or expressive writing to sway your audience. Instead, back your argument up with numbers and other credible research results. The quality of the evidence you bring to the table will convince your audience faster than buzzwords ever will.
Step 6: Organize your ideas and outline your paper
Finally, make your research data and ideas accessible, understandable and readable. Use writing software to organize your thoughts and transfer the data in your notes to a reliable digital storage system for easy retrieval. Then create an outline containing all that should be in the paper in their order of appearance so that you don't lose coherence when you start writing the essay.
How to research for an architecture essay Conclusion
While architecture essay research may not be as fun as crafting narrative essays, it doesn't have to send you into full-blown panic mode. Knowing the steps to take during the research will motivate you to put in the work to create excellent essays. That is why this article with its step-by-step approach to architecture essay research is ideal for anybody looking to create outstanding architecture papers.
Comments on this How To Research For An Architecture Essay In Six Steps help advice article are welcome.
Building Articles
Residential Architecture
Lynetteholm København – New Copenhagen harbour island, Denmark
Design: COWI, Arkitema and TREDJE NATUR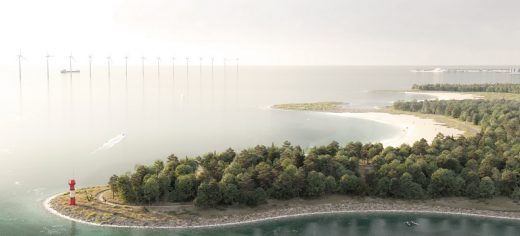 image courtesy of architects practice
Lynetteholm, New Copenhagen harbour island
Essay Writing
Essays Posts
How to Write a Scholarship Essay that Wins
How to Write an Architecture Essay
Comments / photos for the Guide To How to research for an architecture essay in 6 steps page welcome