4 ways to market your architecture firm, Building marketing photo tips, Online property photographer advice
4 Ways to Market Your Architecture Firm Guide
17 May 2022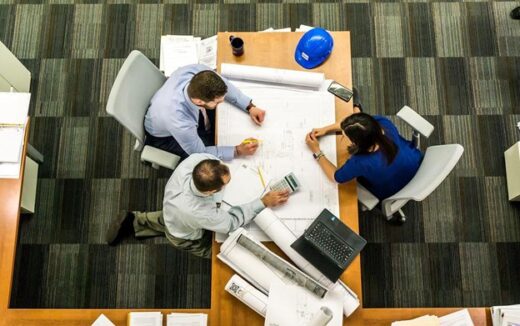 Marketing your architectural design firm can be a challenging venture. Not only is architecture a busy profession, limiting you from trying new marketing strategies, but you are also often working under a tight budget. Read on for four easy and cost-effective ways to give your architecture firm more exposure.
1.   Create a great website
Building a fantastic website does not only help you establish your presence online. It also allows you to showcase your previous work. Ensure that you create an excellent website design that makes the difference between turning prospective customers away and getting them to take the desired action. The website design should include an architectural photography portfolio that shows clients your past work. Your website is your digital marketing base, so you should ensure that the website pictures and video files are shareable on other platforms, including social media.
Be sure to also invest in a robust SEO strategy to improve your website credibility and visibility to users looking for architectural services within your location. Remember to enhance your site's speed and optimize it for mobile users to capture and retain prospective clients' attention.
2.   Take advantage of social media
With over 4.62 billion people on social media today, creating a profile on various social media channels can enable you to net more customers. To create a solid social media presence, identify an ideal social media platform. Consider using Linkedin, the professional social channel, to network while establishing yourself as an expert in the industry. Use visual-based channels like Pinterest and Instagram to share images of your work to trigger clients to talk about your architecture firm.
Next, create and share quality content with your target audience in mind. Be sure to maintain a consistent style and tone, post regularly, and keep your followers engaged by replying to comments and acknowledging feedback.
3.   Send email newsletters regularly
One of the most inexpensive marketing strategies for architects is regularly sending a newsletter to your existing and target customers. A newsletter does not only keep your website visitors engaged. It also keeps you at the top of a potential customer's mind when they need architectural services, increasing the chances of hiring you instead of your competition.
Be sure to leverage face-to-face interactions or include a form on your site that requests your web visitors to sign-up for weekly or monthly emails to create an email list. Consider offering incentives such as booklets to encourage potential customers to sign up for your emails.
Next, create and circulate valuable content tailored to their needs while highlighting what you do. Consider securing your email domain with a DMARC record to increase your email's credibility and deliverability rate.
4.   Share client's reviews and testimonials
An effective way to build your firm's credibility and trust is by sharing testimonials and reviews from previous satisfied customers. According to a recent report, over 90% of customers rely on reviews and testimonials to decide whether or not to seek a specific firm's services.
Consider requesting your previous customers to leave positive feedback on your website. You could then reshare this content on other platforms to get more people to see the testimonials. With that being said, a potential customer may not be impressed by one-line consumer feedback, so you should consider offering incentives such as discounts to encourage your clients to leave informative and detailed video or text reviews.
4 ways to market your architecture firm – Endnote
You do not have to break the bank to market your architecture firm. Implement the above practical strategies to get more people talking about your services.
Understand the value of customer retention and work on building it for long-term success.
Comments on this How to Market Your Architecture Firm article are welcome.
Building Articles
Residential Architecture
Louvre Abu Dhabi Museum Building, UAE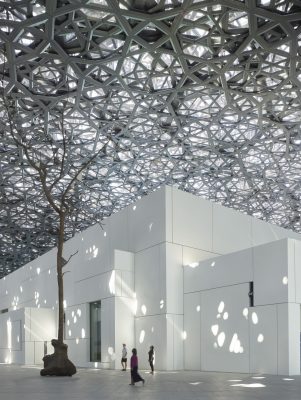 photo © Louvre Abu Dhabi – Photography Roland Halbe
Louvre Abu Dhabi Museum Building
Comments / photos for the Market Your Architecture Firm page welcome