How to prepare your home for remodeling guide, Online building renewal advice, Property refurb tips
How to Prepare Your Home for a Remodeling Project
28 Oct 2021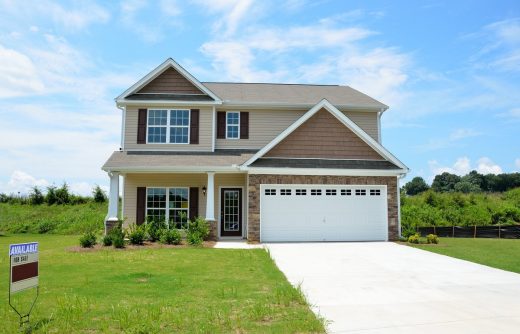 If you've ever come across a home renovation project that has left you in awe, then it's probably the result of excess and expert planning. As time passes, homeowners are always looking for ways to improve their home. Whether renovation projects are carried out due to things that are needed, or whether it's to customize your house to keep up with trends, every home will undergo at least one renovation project at some point.
After you have decided whether you are attempting to carry out the DIY project by yourself, or you've hired contractors, there are some essential steps that need to be taken to prepare not only your home, but yourselves as homeowners. Even if the physical labour is minimal, there will undoubtedly be various kinds of work involved to help your home transform into a perfect sanctuary that you love. Here at We Buy Any House we have compiled our top tips to help prepare your home for a remodeling project.
Mindset is Key
As with any change in our life, it's important to mentally prepare yourself for things to come- whether those are positive or negative. Any type of home renovation or remodeling is disruptive but depending on the scale of the renovation you may feel more at ease with what is about to come. Firstly, it's important to accept that for the foreseeable future, your house is going to be in chaos; but at the end you will be left with a great finalised renovation.
Make Communication a Priority:
To ensure that things run smoothly, it's vital to make communication between all parties a priority. Whether this concerns family, friends, contractors, painters or decorators, everybody needs to be on the same page. When a problem arises (which inevitably will), you will need to make sure that the solution and progression tactics have been clearly outlined and that everybody is understanding of the objectives.
Be Realistic:
Often, we take our inspiration from various places. Whether that's internet images, social media platforms such as Pinterest or magazines- we all take our ideas from somewhere. When it comes to home renovations, we sometimes think the impossible is possible. However, to avoid disappointment or being left feeling incomplete, it's important to be realistic with your goals and the expected outcome. It's important to assess your house and see what can realistically be done, and adapt designs to your home… and not the other way around.
Plan Your Temporary Home Life:
If your home renovation looks like it's going to be a big project, then you may have to find alternative living arrangements. This will most likely be a temporary arrangement, but it's important to find out times and dates, as you will want to have things organised. Alternatively, if the renovation project means that various parts of your home are going to be out of use, such as the kitchen or bathroom, you will need to make alternative arrangements as to how you are going to access these rooms.
Clear Space:
Before you begin the work, or prior to the contractors coming, it's a good idea to remove clutter and clear the space ready for work to take place. Depending on what rooms are going to be affected, it's important that you clear the room of any valuable items that are at risk. Additionally, ensure that you cover things such as carpets with protective plastic cover. Dust can travel extremely far, so it's important that you take precautionary measures.
Try to Clean Each Day:
You may think it's a pointless task, but we can guarantee you that cleaning for at least ten minutes a day once the work has started will make all the difference. By sweeping, dusting and vacuuming safe and visibly dirty areas for a few minutes each day will reduce the amount of clean-up to do at the end of the project, and prevent dust from being carried throughout the home.
This article was written by a quick house sale company We Buy Any House. If you're wondering "how can I sell my house fast?", head to the We Buy Any House website for more information relating to all property related enquiries.
Comments on this guide to how to prepare your home for remodeling article are welcome.
Building Articles
Residential Architecture
Planning to remodel your entire home
How to make your property look stunning for buyers
Property Remodeling
Building Remodeling
Best Kitchen Remodeling Company
Bathroom remodeling important factors
Top bathroom remodeling ideas to know
Comments / photos for the How to prepare your home for remodeling advice guide page welcome