Top reasons to invest in wall stencils in 2021 guide, Online building advice, Home decor style tips
Top reasons to invest in wall stencils in 2021 – home decor
28 Oct 2021
Patterned walls make a real impact and enhance the overall appeal of a room. For most individuals, wallpapers are a hassle. Yes, they are. Even if you are thinking of changing them, the process is tedious. So, how will you get the statement to look without any hassle? The answer is stencils. Wall stencils will provide a similar impression and style to the room without any hassle.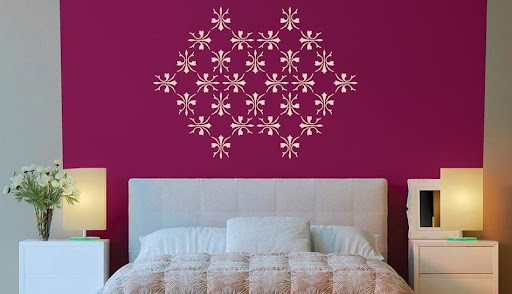 Why must you invest in wall stencils?
Now there are multiple advantages of wall stencils that average homeowners don't understand. From cost-effectiveness to less commitment, wall stencils have a lot to offer you. You must take these in detail:
Cost-effective: Using wallpapers on a large area is not only time-consuming but costly. The average cost of installing wallpaper is very high. Hence, people are taking a look at a cheaper and cost-effective option. That is wall stencils. You will get similar geometric and classic patterns that you find in wallpapers. On an estimate, the cost is affordable and is not a burden on the pocket of average homeowners.
Less commitment: Since Wallpapers are a permanent and durable solution, removing them will be a burden. Getting rid of wallpaper is not an easy process. It will take hours and a lot of effort. Stencils, on the other hand, can be easily changed according to your style. Hence, there is less commitment associated with stencils. If you want to switch between different patterns, the process is far more convenient.
No problem with moisture: Using wallpaper in kitchens and bathrooms can be a risky affair. It is because they are not resistant to water. On the other hand, stencils will provide you with beautiful patterns and are also moisture resistant. It is a viable option that is cost-effective and easy to maintain.
Now that you are aware of the advantages of wall stencils, you don't have to give it a second thought. When you have decided that you want to prepare your walls, go for stencils.
Tricks to apply wall stencils
When you have decided to use stencils in your rooms, there are a few expert tips you will have to follow. First and foremost, you will have to work on a blueprint and draw it on a piece of paper.
When thinking about the color combination, you will have to mix and match a lot of tints and tones. Hence, you can redo your work multiple times before you decide on one pattern. You may use painter's tape for holding the stencil in place. When using stencils, you can do away with excess paint very quickly. Hence, there are a lot of advantages associated with stencils that need proper analysis.
You will have to mark the points if you want to move the stencil. These are nothing but small holes on the four corners that get marked with a pencil. When deciding to move the stencil, you will have to line up these registration points to smooth the process. Hence, following these tips and tricks will make it easier to decide the best way of featuring the walls. It will increase the overall appeal.
Comments on this guide to top reasons to invest in wall stencils in 2021 article are welcome.
Building Articles
Residential Architecture
Architectural Design
Architectural Design Posts
Importance Of Architectural Drawings In The Design Process
Difference Between Chinese and Japanese Architecture
House in Yamanashi Prefecture, Japan
Design: Takeshi Hosaka architects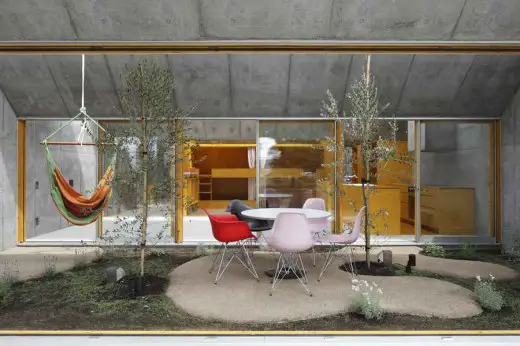 photograph : Koji Fuji / Nacasa&Pertners Inc.
House in Yamanashi
Comments / photos for the Top reasons to invest in wall stencils in 2021 advice page welcome