How to pick appropriate gutter system for building tips, Online property roof drainage advice, House roofing guide
How To Pick The Appropriate Gutter System For Your Commercial Building
23 August 2021
Adequately installed gutters and eavestrough systems are vital to any roofing system; they direct the rainwater flows away from the foundation to ensure the roofing system is sound and dry and maintains its integrity over many years.
Understanding the function of the gutter system is a great process to appreciate how they are so essential for residential and commercial structure use.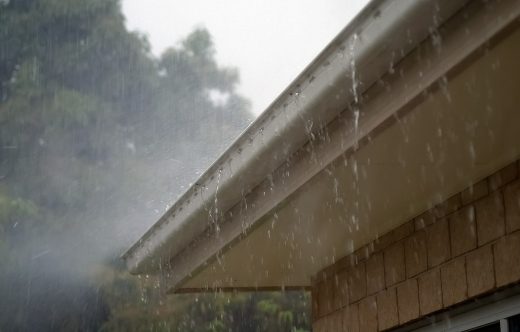 Are Gutters System Necessary In All Commercial Buildings?
Not all commercial structures require to have gutters. For example, some areas in the country that experience minimal rainfall, gutter systems, and eavestrough systems may not be necessary. But in the regions that traditionally experience frequent or heavy rains together with substantial snow lake-effect and its subsequent freezing and melting requires an adequate size of eavestrough and gutters to the roofing system to keep the roofing structure of the building firm and to prevent damages or costly repairs in the future.
Gutter System Functionality
Installing gutters in commercial structure offers several advantages that include;
It directs the flow of rainwater away to the building foundation and the surrounding structure, such as patios and sidewalks.
It avoids soil erosion around the building base.
It blocks the rainwaters from the roof system to splash into sidings or windows.
Prevent discoloring the concrete and bricks of the building.
Extend the life of wood decks and doors.
It protects the concrete slabs from sinking and cracking.
How To Pick Appropriate Gutter For Commercial Buildings
When picking the right gutter system for a commercial building, considering several factors is vital, and one of the essential factors is the quality of the material.
Vinyl: it is one of the most affordable options. Vinyl gutters are easy to install and lightweight; however, they can wear or sag over time because of their material characteristics compared to other gutter materials.
Copper: This material works efficiently with historic building structures. Copper material is highly durable; however, it is difficult to install and expensive.
Aluminum: It is one of the most famous and most common gutter materials, and also, aluminium guttering is available in both seamless and traditional options.
Galvanized Steel: Galvanized steel gutter material is relatively pricier than other gutter materials, and it is durable and ideal for applying paint.
Different styles and designs of gutters available in the market will help determine what type is ideal for a specific commercial building.
Half-Rounds: This style has a semi-circle shape with rounded edges, primarily found in older buildings. Most people prefer to choose this type of gutter when choosing to maintain a vintage look in the building.
K-Style: This gutter style consists of a decorative style in front with a flat black and bottom that mimics crown molding. This style has a high capacity to cater to more rainwater, and it is considerably cheaper than the half-round type.
Gutter Guards
Gutter guards will serve as a filter to keep the leaves and debris out and avoid blockage in the gutter system to have an efficient flow of water from the roof. If the building is high, it is advisable to install gutter guards to reduce the amount of time to climb and check the gutter system. However, installing Roof Access Hatch provides easy access to the commercial gutter system during an inspection, cleaning, and maintenance. Gutter guards are like a screen cover to the gutter system.
How To Pick The Appropriate Gutter System – Installation
It is not advisable to install gutters by yourself or DIY. Gutter installation requires excellent skill and expertise as it is pretty risky during the installation. Hiring a professional gutter installer would be the best option to ensure that the gutters system functions well for years without risk of roof damage or harm to try DIY.
The proper inclination of the gutter system is essential to have a necessary flow of water. If installed too sharp, it can lead the water to gush over going to the building downspout, and too gentle an angle will cause sagging of gutters and allow water to pool. Be sure to hire professional gutter installers! They can perform the installation quickly, perfectly, and efficiently, saving you time and money.
Comments on this guide to How to pick appropriate gutter system for building article are welcome.
Roofing Articles
Roof Gutter Posts
Guide for Building a Pitched Roof
Clearing clogged gutters quick guide
The importance of installing gutters in houses
Roofing and Gutters in Ohio, USA
Building Articles
Kite House, near Salisbury, Wiltshire, Southern England, UK
Design: AR Design Studio, Architects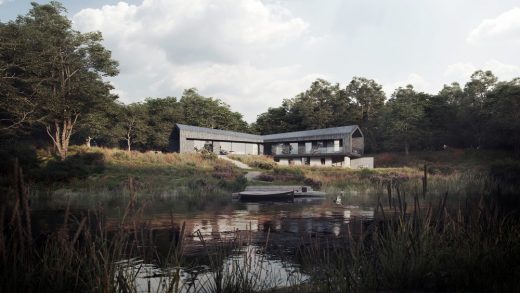 picture courtesy of architects office
House on River Avon
Telluride Glass House, Telluride, Colorado, USA
Design: Efficiency Lab for Architecture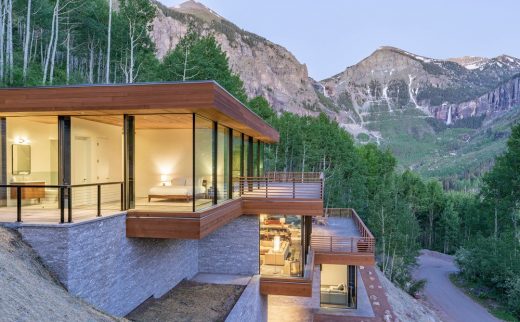 photograph : Josh Johnson
Telluride Glass House
Comments / photos for the How to pick appropriate gutter system for building tips page welcome