How to make your house look like a mansion tips, Home design style advice, Luxury real estate refurbishment tips
How to Make Your House Look Like a Multi-Million-Dollar Mansion
September 20, 2023
Do you wish to live in a multi-million-dollar mansion? Let us attempt to make that happen.
While not everyone can afford a significant estate with all the bells and whistles, there are methods to boost your home's style and make it appear like a million bucks. It's not only about the size or location of your property but also about the beauty and vibe. With a bit of imagination, strategic planning, and a little money, together with the correct design and renovations, you can change your humble residence into a luxury refuge that oozes grandeur and refinement.
This post will examine ways you can attain that high-end, mansion-like look for your home without breaking the bank.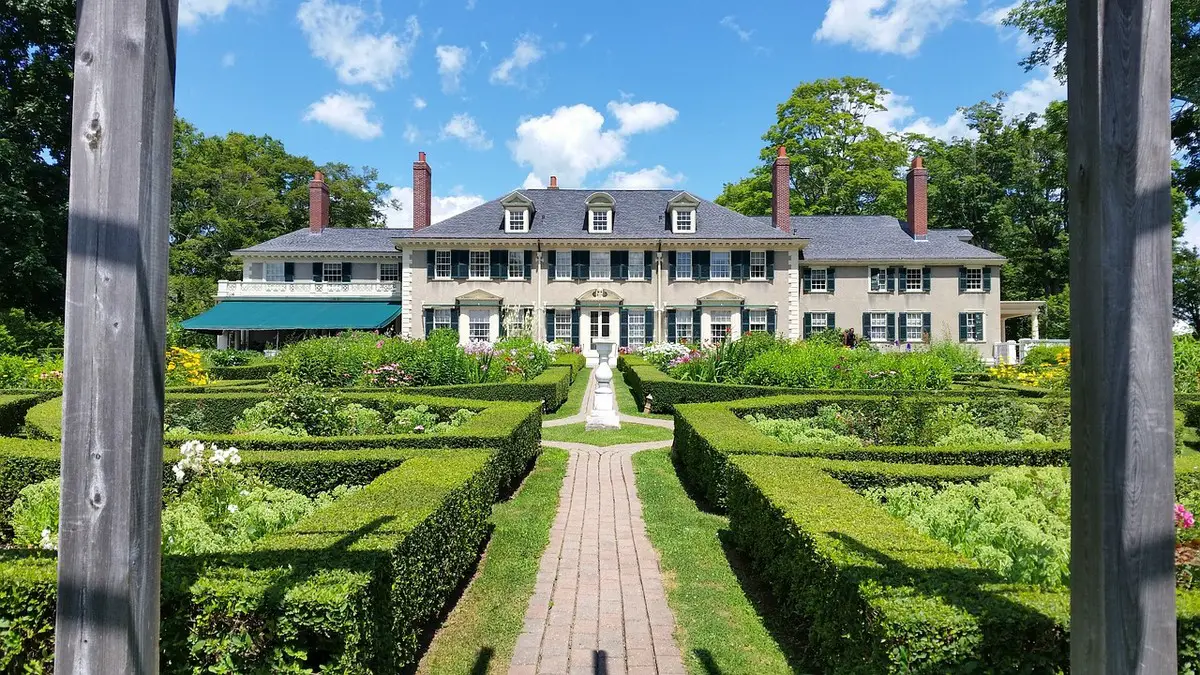 Invest In Elegant Exterior Upgrades
The façade of your house frequently gives the first impression. Prillionaires News says you need to invest in exquisite exterior renovations to provide the illusion of a multi-million-dollar estate. Start with the landscaping. Well-kept lawns, lush gardens, and neatly trimmed hedges may quickly improve your house's curb appeal. Consider adding a water element, such as a fountain or a pond, to generate a sense of grandeur.
Upgrade your driveway with high-quality materials like cobblestone or brick. A well-designed driveway may significantly influence the overall look of your property. Lighting is also critical. Install elegant outdoor lighting fixtures to illuminate your property at night, emphasizing architectural elements and vegetation.
Combine Unique Building Elements
Consider mixing building components that are not usually present in ordinary homes to make your home stand out. Include luxury lifestyle architectural elements such as beams, columns, archways, and intricate moldings. Consider including a porte-cochère, which is a covered car entry. It is a traditional feature that offers practicality while also exuding. You can also add balconies or patios with wrought-iron railings. These features can offer a sense of elegance and grandeur to the decor of your house.
Invest In Oversized Windows
Large, enormous windows are a feature of luxurious houses. They provide natural light to your interiors and a seamless link between your indoor and outdoor spaces. Choose floor-to-ceiling windows with sophisticated window coverings like silk drapes or bespoke blinds.
These enormous windows can also provide spectacular views of your well-kept gardens or attractive surroundings, adding to the sense of wealth. To preserve a polished appearance, ensure that the window frames are well-crafted and constructed of high-quality materials such as wood or metal.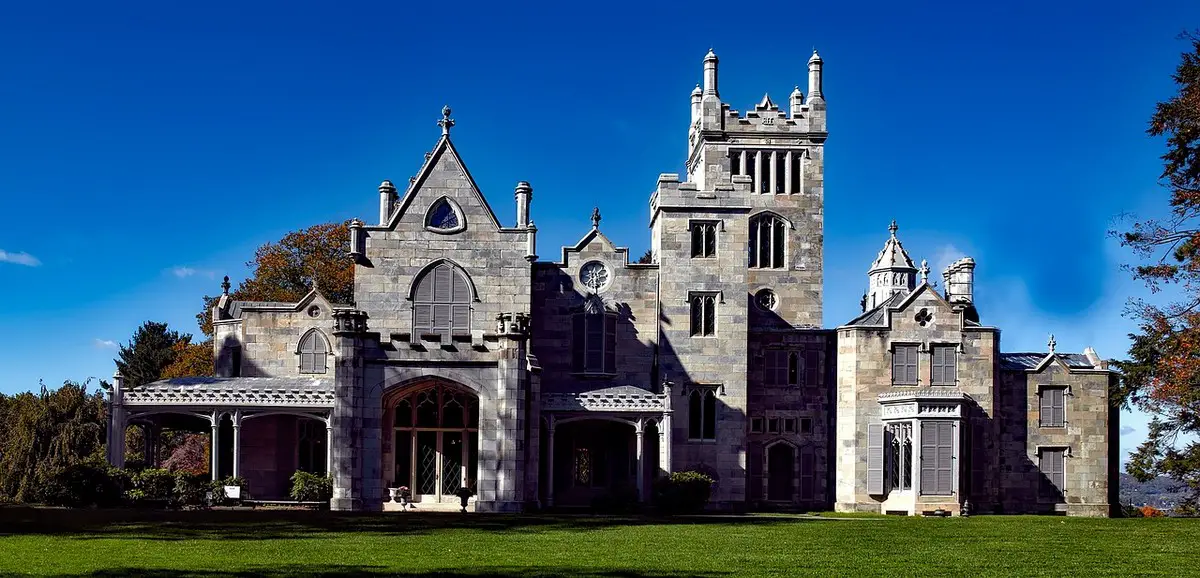 Use a Bold Focal Point
As the final touch in a home, a distinctive focal point may quickly improve the interior and make it appear more spacious. This may be accomplished by placing a chandelier in the entryway, a fireplace in the living room, or a large piece of artwork. Consider getting a one-of-a-kind sculpture that shows your personal style. It may serve as a conversation starter as well as a visual feature.
Minimalist mirrors may be a main point as well, reflecting light and creating a light and airy ambiance. To increase the elegance of your home, hang a huge mirror on a major wall or place a mirror in the dining room.
Use the Proper Color Scheme
The color palette you select is critical for establishing a luxurious atmosphere in your house. Neutral tones for walls and furniture, such as soft creams, light grays, and muted beige, provide a timeless and tasteful backdrop.
You can complement these hues with jewel-toned accessories in deep blues, emerald greens, or regal purples. Neutral tones offer a serene, timeless environment and are adaptable to various décor styles, making them excellent for common areas such as the living room and kitchen. Vibrant colors like lively yellows, peaceful blues, or earthy greens may lend character and energy to accent walls or specific rooms.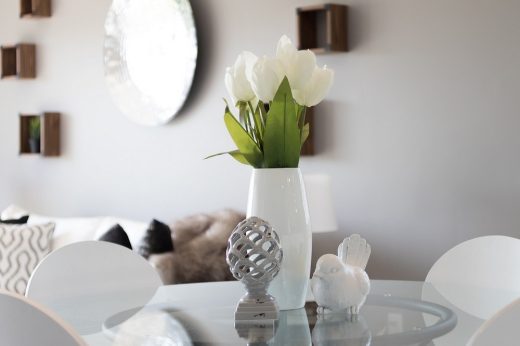 How to make your house look like a mansion Conclusion
The expense of transforming your home into a multi-million-dollar mansion is secondary to the design and attention to detail. You may create a magnificent and opulent living area that surpasses the most lavish mansions.
This can be done by investing in attractive exterior enhancements, integrating distinctive construction components, including huge windows, having a striking focal point, employing the proper color palette, and adopting innovative technology. Your house may become a genuine exhibition of refinement and beauty with a bit of imagination and strategic planning.
Comments on this guide to how to make your house look like a mansion article are welcome.
Home Designs
House Design Posts
UK house prices fall at fast rate
Green sustainable housing: nature house
Can you have a net-zero house?
Residential Property
Residential Property – recent architectural selection below:
Island Rest, Isle of Wight, England, UK
Design: Strom Architects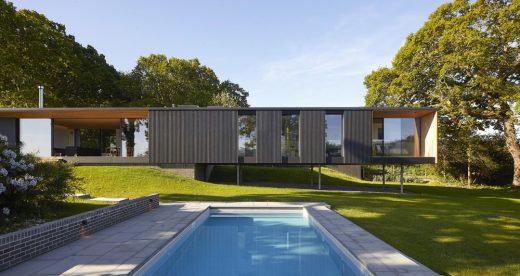 photos by Nick Hufton, Al Crow
Island Rest Isle of Wight Residence
Ghyll House, Sussex, England, UK
Design: Strom Architects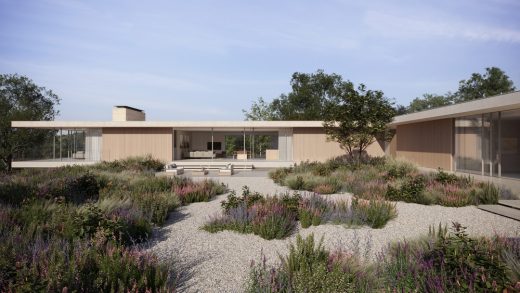 image : LB Visualisation
Ghyll House, East Sussex Property
Comments / photos for the How to make your house look like a mansion advice page welcome