How to Make your Big Garden Look Smaller Advice, Property Landscaping Guide, Composite Deck
How to Make your Big Garden Look Smaller
28 Apr 2020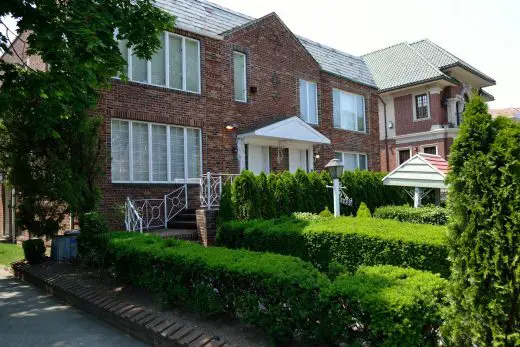 How to Make your Garden Look Smaller
If your garden is a little bit bigger than you would like it to be, do not worry, there are a few things you can do to make it smaller. If you're looking for a few ideas you are in the right place. Whether you want to purchase a new composite deck, you wish to amend your borders or you are looking for other ideas, we can help. Read on for more information:
Make your Borders Bigger
One of the best ways for you to make your garden look smaller is to increase the size of your borders. You can have some very deep borders if you wish.
Ensure that they are full of plants that fill the border throughout the year. You may want to consider planting some Vinca as it's quite pretty but it can spread throughout the border and fill it easily. We suggest you source composite decking to improve your garden's design style.
Alternatively, you may want to think about planting a variety of shrubs and even a few trees in the border. As long as you keep the borders looking full then they won't look out of place.
Get a Pergola
A pergola can look great in a large garden and it can take up a lot of room too. Why not buy a pergola and place it in a nice part of the garden that seems a little too big? You can place some chairs and even a table under the pergola if you wish. A pergola not only looks good but it can be the ideal place to enjoy a bit of time outside.
During the summer and spring, you could sit out and read a book under your pergola or simply enjoy being outside.
You could consider placing a few pergolas or summer houses around your garden. They can be a nice touch and the ideal place to shelter from the hot summer sun. A pergola system can provide a deligthful addition to a property.
Build a Deck or Two
A really good way to make your garden look smaller is to add some composite decking. This type of decking not only looks good but it is very durable and versatile. Why not add a bit of decking around your pergola? You may also want to consider adding some to each end of the garden.
Have a deck that wraps around the back of your home and is ideal for hosting parties on. You could also place some decking somewhere else in your garden and enjoy sitting on it during those hot summer days.
Add Some Pathways
If you would like to make your garden look smaller you could always break it up a bit by adding some pathways. Use some nice looking concrete slabs that weave their way around your garden. You could also use different coloured stepping stones if you wish. A pathway will not only look good but it will encourage you and other people to get into the garden and enjoy it a little more.
Get a Trampoline
If you have young children or grandchildren you may want to think about getting a trampoline. Your kids can enjoy hour upon hour on the trampoline, getting a bit of exercise and enjoying themselves. You could always use the trampoline if you're able, and keep yourself fit.
How to Make your Large Garden Look Smaller Conclusion
The good thing about having a big garden is that they always come with a lot of potential. If you would like to break it up a bit and make it look smaller, you can. Think about all of the above suggestions so that your garden is less of a burden and a more enjoyable place to be in.
Comments on this guide to How to Make your Big Garden Look Smaller article are welcome.
Gardens
Garden Articles
Creating outdoor spaces like gardens of Dunham Massey
7 Ways to decorate Family-Friendly Outdoor Garden
Guide to Creating a Sustainable Garden
Residential Property Articles
Residential Property Articles
House V on Monaghan Farm, Lanseria, Johannesburg
Architects: Daffonchio and Associates Architects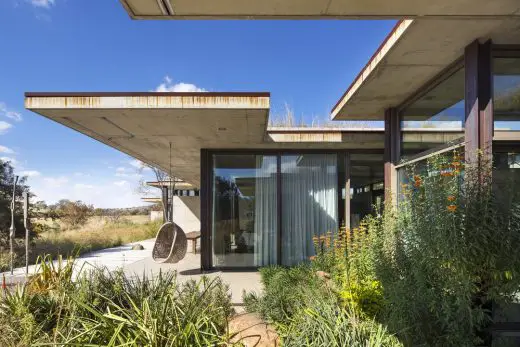 photograph : Adam Letch
New property in Lanseria, Johannesburg
Comments / photos for the How to Make your Big Garden Look Smaller Guide page welcome