Sustainable Garden Guide, Planting Design Tips, Green Landscape Advice
Guide to Creating a Sustainable Garden
Green Landscape Design – Planitng & Plants Advice Article
25 July 2019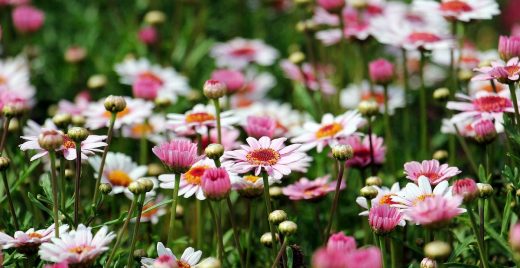 Guide to Creating a Good Sustainable Garden
A Guide to Creating a Sustainable Garden
If you have an outdoor or indoor garden, you probably know all about the positive benefits of spending time in green spaces, particularly if sustainable gardening practices have been used to create the spaces.
Putting landscape design ideas into practice can improve the curb appeal of a home in a major way, while the inclusion of special features such as container gardening planters, urns, and vertical gardens either outdoors or indoors can actually help to improve air quality, moods, and more. Gardening requires no complex hand or power tools, but they can be very handy when you need them.
If you still haven't got any, these tools can be an excellent investment to further improve your gardening and they are fairly easy to use with guides available online – https://bestoftools.com. Garden projects might sound simple, but they can be demanding too. Doing all that in an environmentally friendly way, using sustainable gardening techniques, can help protect and even improve the surrounding ecosystem.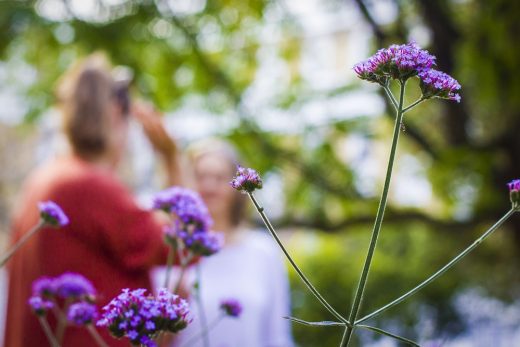 image courtesy of architects office
The planting and nurturing of live plants, particularly outdoors, is a great thing for the environment; doing so in eco-friendly ways is an even better approach, particularly when you consider that some of the gardening methods such as weed-killers, chemical fertilizers, and pesticides, can actually cause damage to the surrounding environment.
If you still need some help from powerful tools, try to go for the more eco-friendly ones. The newer models are so powerful, from a battery powered weed eater, lawn mower or edger, some of the top manufacturers even state these are more powerful than their gas-powered counterparts.
Even the people that are diligent about recycling, reducing, and reusing can have a difficult time applying comparable sustainable practices to their gardens, but you should never fear since this article provides some simple yet effective tips for making eco-friendly decisions outdoors.
Spring might still not be here yet, but planning ahead can make it a lot easier to implement environmentally friendly gardening practices. It can also make spring feel like it is truly on its way. With the simple tricks provided here, sustainable gardening techniques will feel just as doable as the traditional ones with the only difference being that you will feel better about your impact on the environment.
Planting Local Species
Locally adapted or indigenous plants are biologically suited to the soil and climatic conditions in your region and will probably have a natural defense against pests found in your area, as well. The species can survive without pesticides, fertilizers, and other chemical additives and experience more efficient growth thus helping you save some water.
So, if you live in a suitable area then you can grow the common morning glory and have it add colour to your garden during the right times of the year. For those from less warm climes then leafier plants and bushes may be more apt. Just ensure you use local species.
Using Mulch
Mulch helps reduce the chance of plant infection by helping to reduce the loss of moisture and preventing fungal spores from spreading on the plant tissue. It can also be a rich source of carbon for the microorganisms found in the soil. Surround your plants with mulch as opposed to other fillers such as pine straw and make plans to replace it every year.
Start Composting
Fresh soil created through the composting of kitchen waste, fallen leaves, and more can help reduce the need for chemical fertilizers. Compost ingredients, can help to add nutrients, improve soil texture, and reduce soil erosion, as well. Composting can also help in lowering your overall carbon footprint since you will be sending less waste to the landfill.
Organic Weeding
Try to find organic substitutes to weed killers. You can probably find natural herbicides in your local nursery or local gardening shop. Alternatively, or you can try doing some research on effective homemade options that usually contain ingredients that you probably already have in the kitchen. Regularly service the lawn mower that you use for mowing your garden to get an efficient and pollution-free outcome.
Harvesting Rainwater
Harvesting and using rainwater is a cheap way to conserve water. You can use a rain barrel to catch the water, and a hose can be attached for watering the plants. Setting up the rain barrel sooner than later is crucial since it will take tome for thee barrel to accumulate enough water for fulfilling your sustainable gardening needs.
Suggestions for this Guide to Creating a Sustainable Garden post are welcome
Sustainable Architecture Archive
Sustainable Development Report News



image courtesy of Population Matters
Sustainable design aims to reduce the adverse effect of human activities on our world, particularly climate change.
Sustainable Design : article by Trevor Tucker
Sustainable Architecture News Scotland : News
Sustainable Building Design : article by Trevor Tucker
Sustainable Buildings : Brief informal discussion re some of the issues
Sustainable Architecture Links
Forest Stewardship Council – FSC: www.fsc.org
BREEAM: www.breeam.com
Sustainable Build: www.sustainablebuild.co.uk
Comments / photos for the Guide to Creating a Sustainable Garden page welcome