Trusted Creating Outdoor Spaces Advice, Dunham Massey Manchester, Trafford Property Guide
Creating outdoor spaces similar to the gardens of Dunham Massey
25 Jan 2020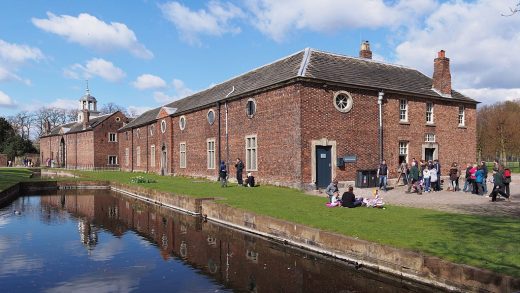 photo © Francis Franklin, CC BY-SA 4.0 https://creativecommons.org/licenses/by-sa/4.0, via Wikimedia Commons
Creating outdoor spaces similar to the gardens of Dunham Massey
A well-landscaped yard should complement the architectural style of your house. When a yard is properly landscaped, it is much more than rolling fields of green.
Landscaped yards incorporate flowers, trees, and bushes. They also incorporate elements such as stone pathing, fountains, benches, and more.
If you have a spacious lawn of green but aren't sure how to properly landscape your lawn, one idea is to draw inspiration from other well-landscaped houses and buildings.and to use best bed bug sprays to reclaim your house.
One of the houses you might want to consider is Dunham Massey Hall. Located in the English countryside, Dunham Massey is a Georgian-style house with sprawling gardens.
Dunham Massey Hall South east facade: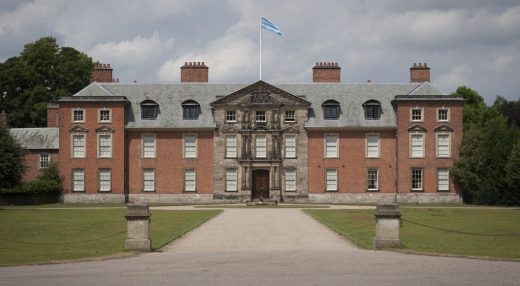 photo © Parrot of Doom, CC BY-SA 3.0 https://creativecommons.org/licenses/by-sa/3.0, via Wikimedia Commons/span>
Brief History of Dunham Massey
Dunham Massey was originally built in the early 17th century, by the Earls of Warrington. It was eventually passed onto the Earls of Stamford.
The mansion has been remodeled several times over the years, though work has been done on some parts of the house to restore it to how it would have looked in the 17th century.
The exterior of the house is built with Flemish bond brick and stone dressings. The exterior is rather plain, but there are several dormers, columns, and bays. The roof is a combination of Westmorland and Welsh slate.
Formal gardens and a deer park help compliment the house. Walking around the gardens gives stunning views of the landscape and the mansion.
Dunham Massey grounds
Visitors are welcome to explore the gardens surrounding Dunham Massey.
The gardens can be enjoyed all year long, even in the winter. Winter shrubs and evergreens were incorporated throughout the landscape so that the garden would have texture and color even in the winter. Flowers bloom throughout the rest of the year.
In addition to the gardens, visitors can take a walk through the deer park. The deer park functions as a wildlife sanctuary for fallow deer, birds, and rabbits. As such, it is not as heavily landscaped as the gardens. Visitors are welcomed to walk their dogs through the deer park, but not the gardens.
Incorporating paths through yard
Natural stone pathing is used throughout the Dunham Massey gardens, allow visitors to easily explore the gardens without stepping on any nearby flowers or bushes.
Using paths throughout your yard creates distinct areas. For example, it can divide a vegetable garden area from a flowerbed. It can also help to create a seamless transition from your patio to other areas of your yard.
Also, paths allow you to easily access various parts of your gardens without stepping through plants. Whenever you incorporate flowers and shrubs throughout your yard, you need a way to easily access them.
If you want to create a classic look in your backyard, opt for a natural stone paving from Westminster Stone. Natural stone pathing can easily be incorporated into any garden and creates a timeless look.
Adding flower beds
Dunham Massey incorporates flower beds on either side of their paths. This adds variations to the landscape so that as people are walking along, they'll have plenty of flowers and trees to enjoy.
You're going to want a few flowers, trees, and bushes along your paths. This adds texture and color to your lawn.
Try to plan your flower beds so that something is in bloom every season. The best plants and trees will vary depending upon your location, but you're going to want to focus on finding perennial plants that bloom every year.
Once you have your plants and trees, learn how to maintain them correctly. Water them regularly and prune as needed.
Incorporating additional elements
The Dunham Massey gardens aren't just flowers and paths—there are also other elements, such as fountains, bridges, and benches.
Think about what else you would like in your yard. If you enjoy wildlife, adding a pond not only adds a decorative element to your yard, but it also creates habitats. If you enjoy sitting outside and reading, add benches and garden swings. You might even want to add a pool.
There's a lot of room for creativity here. The key is figuring out what additional items you want in your garden and naturally incorporating them into your design. Advanced planning can help prevent cluttered layouts later. Trying to add a swing after you've planted flowers isn't recommended.
Final thoughts
Once you start looking around at how other homes and buildings are landscaping, you'll start finding inspiration for your lawn.
Try to look for lawns that are similar in size to your own when looking for inspiration. Look at their layout and what plants they have. Then, figure out how you can replicate a similar look on your lawn.
Comments on this guide to Creating outdoor spaces similar to the gardens of Dunham Massey article are welcome.
Building Articles
Building Articles – Selection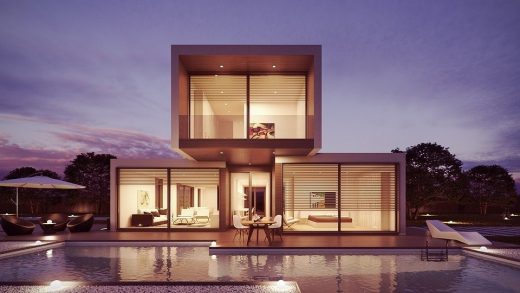 image courtesy of article provider
Comments / photos for the Creating outdoor spaces similar to the gardens of Dunham Massey Advice page welcome