Importance of choosing quality work wear for construction workers, Building site tips, Online property advice
Choosing Quality Work Wear for Construction Workers Advice
31 Aug 2022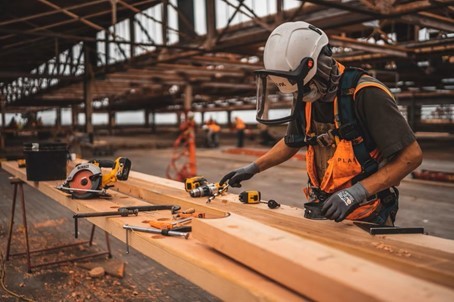 Although 'fashion conscious' is not the first word that comes to mind when you think of workwear, a lot of thought is put into the design and functionality of the attire. This article looks at important work wear for these workers, from full body pieces to attire that protects specific body parts.
Quality Work Wear for Construction Workers
What Should Construction Workers Wear?
Some of the most critical work attire for these workers include:
Body and Skin Protection
Workers may wear several different options for body protection, including vests, overalls and coveralls, and jackets.
Common body protection attire includes:
Bib and Braces
Bib and braces also known as overall are the most used pieces for body protection, and they come in several sizes. Overalls are historically associated with railway workers and farmers, while in modern times, they are mainly used by painters, carpenters, gardeners, and other tradespeople. Overalls consist of trousers with a bib supported by straps over the shoulders.
Workers wear coveralls in engineering, the military, carpentry, and the medical field. Painters also use coveralls regularly.
Freedom is one of the main criteria in workers choosing between overalls and coveralls. Bib and brace overalls by Engelbert Strauss are an excellent alternative to regular overalls as they remove the restrictive nature of sides and sleeves. Workers who wear Engelbert Strauss  comfortable bib and brace, especially in hands-on trades such as carpentry and joinery, have more freedom of movement as it does not restrict upper body movement.
Apart from these trades, people doing home renovations may also find coveralls and overalls useful in protecting them against paint and other sharp objects and tools.
Cold Weather Compression Shirts
These are a base layer to protect workers from extremely cold weather conditions. The shirts trap heat without bulking down the wearer as they work.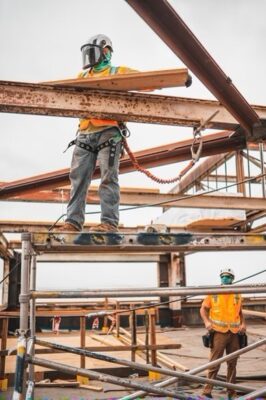 Head and Neck Protection
Head and neck protection pieces are arguably the most important workwear on a work site, especially for workers working at ground level. They protect workers from falling and loose debris and include:
Hard hats: These head coverings can be made from either polyethene, fibreglass or plastic.
Hard hat liners: Head cloths that give hard hats a better fit to maximize comfort, especially if the size of the hard hat does not exactly match the wearer.
Safety helmets: These fit the head more closely and give extra protection against impact to the head's back, top and sides.
Neck gaiters: A cloth that fits around a worker's neck and can be quickly pulled up to cover the mouth and ears. They are a great option for work environments that have particles that are dangerous to breathe in.
Ear and Eye Protection
Eye protection is crucial for workers whose work environments have loose debris that could hit them in the eye, while ear protection is critical for workers that operate or work near loud machinery.
Some eye protection pieces include:
Goggles: These are usually enclosed from the sides and are useful for sites with debris and dust flying around. They offer 360-degree eye coverage.
Face shields: These protect the eyes and entire face.
Ear protection pieces include earplugs and earmuffs. It is crucial to ensure that ear protection pieces are rated for the noise levels to prevent damage to workers' eardrums.
Hand and Foot Protection
Several types of gloves are available to workers depending on the specific work site and conditions. Workers can use gloves like Kevlar for extreme temperatures, rubber for solvents and chemicals, and liquid resistant for hazardous chemicals.
Regarding foot protection, these workers need steel-toed shoes to offer protection from impact and soles that offer absorption of electric shock and protection from slips and falls.
Construction Work Wear
Why is Construction Work Wear Important?
Construction work is both dangerous and demanding. The right work attire will not only ensure the safety of everyone on the team but will also help workers do their work comfortably and confidently.
Highlighted below are some of the benefits of using the right workwear.
Protection: These workers are often exposed to dangers from radiant heat, naked flames, heavy objects and working a long way above the ground. Protective clothing will help protect workers from these hazards. When buying workwear, shop from companies whose pieces comply with the relevant safety standards.
Visibility: On busy work sites where groups of people are working surrounded by environmental hazards and dangerous material, everyone needs to see each other clearly to ensure safety. Bib and brace overalls and other attire should have reflective tape that makes them visible even in poor lighting.
Comfort: Apart from safety, comfort is also a crucial element to consider. Workers comfortable in their work attire will perform their jobs better and more confidently. Bib and brace overalls are a great example as they fit the worker's frame well without using suspenders or a belt.
Functionality: Work wear designed for these workers is both functional and versatile, come in different sizes and with several pockets that allow them to store their tools where they are easily and quickly accessible. Bib and brace overalls with pockets are a great advantage for trades such as carpentry, joinery, and painters.
Conclusion
This workwear is essential in ensuring workers are comfortable and safe enough to do their work comfortably and confidently. The best workpieces are comfortable, constructed with tough components, strong materials, and durable.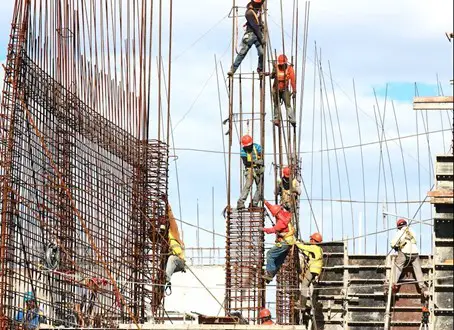 Comments on this Importance of Choosing Quality Work Wear for Construction Workers article are welcome.
Building Articles
Residential Architecture
Feuerstein Arena, Schierke, Germany
Architects: GRAFT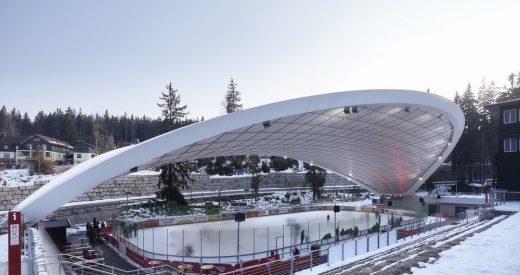 photo : Michael Moser
Feuerstein Arena Schierke
Comments / photos for the Choosing Quality Work Wear for Construction Workers page welcome