Reputable plumbing company tips, Home plumber services advice, Property maintenance guide
How to Know If You Are Working with a Reputable Plumbing Company
July 19, 2021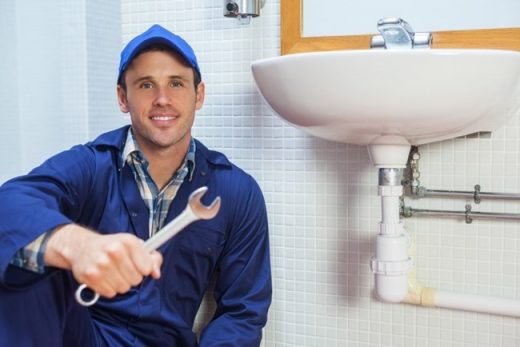 Every home requires and needs a trustworthy and reliable plumbing company to offer plumbing services. Without the right plumbing services, many things can go wrong in the building structure, but of course, you already knew that.
However, there is a problem; most owners cannot find the right plumbing company in Lake Forest to give them what they need. This is because the task of finding one may be more challenging than most people think it is. The most efficient ones are usually in very high demand, so how does one know they are working with the right plumbing business?
Make Use of Your Network
Wherever you live, there are usually neighbors and friends around you, and these people may have already done the groundwork to find out which company is good enough to offer plumbing services.
Referrals are the livewire of any business, so if one of your friends or neighbors has enough faith in a plumbing company, gold coast plumbing is worth the try.
If one particular industry is being referred over and over again, that is a good sign. Both ways, you need to seek the advice of these people, and they are sure to point you in the right direction.
Ensure That the Business Has a Valid Plumbing License
This may even be the first thing you need to look out for before hiring a plumbing company. You need to ensure that they are licensed and that they have full insurance covers to protect you, your properties, and even the workers in the event of unforeseen circumstances.
When a business has the required paperwork, you should know you are working with the right professionals.
While you are doing that, take a minute or two to inquire about how long the business has existed. This will give you a level of assurance that they will not just up and disappear after they have been paid.
If the business is a reputable one, the number of years they have been in service should be a good indicator. This may not always be true, but then again, you have to do your part, right?
Keep pushing to know what you can find out about their bonding, technical certifications, work history, and background checks. There are many plumbing businesses in the market today, and truth be told, all of them cannot be reputable.
Since the aim is to find their best, you cannot go about it by trial and error. It is always better to put in the work and enjoy the benefits later.
Get at Least Two Recommendations from Whichever Business You Have Been Referred To
It is not enough to get referred to a company; you might need to get recommendations from other people. After being pointed in the right direction through referrals, it is up to you to do the remaining work.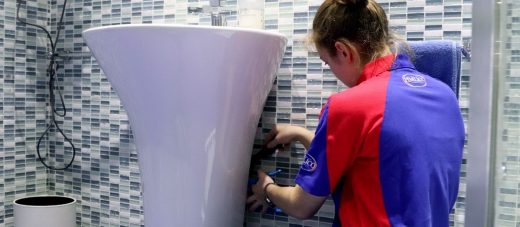 Get advice about the company from other people, aside from your friends and family. Visiting their website and seeing glowing reviews from many people would let you know you are dealing with the right people, and remember the more, the better.
You should also make inquiries about the kind of guarantee the company gives. Working with a company that does not provide the necessary guarantee level might just be a disaster, and nobody would want that for themselves. This link https://www.forbes.com/sites/deeppatel/2017/06/19/7-hiring-mistakes-to-avoid-at-all-costs/?sh=639a638c647c has more on avoiding complications when hiring help.
Always Look Out for the More Experienced Professionals
Choosing the right professionals from the right business may be the difference between satisfaction and contempt. So it is essential to choose the right persons for the job.
Consider some things that may seem trivial; for instance, the business that could tile your friend's kitchen perfectly may not be in the correct position to fix the faults with pipes in the wall. The company that does the kind of job you are looking for should be your first choice.
If you are still having problems choosing a reputable company, an orthodox method to go about it would be to try and visit an insurance company for any form of recommendation. Most of these insurance companies have contracts and agreements with some of the reputable plumbing businesses around you.
This action can serve two purposes; One, you can take advantage of the fact that the insurance company has already reviewed and vetted them, which can significantly influence your decision. Two, you might even build on the relationship between the insurance company and the contractor to get a beat down in terms of price.
Know Your Plumbing Needs and Be Sure the Company Offers It
Most plumbing businesses offer many plumbing services. These services may include repair, maintenance, and repairs. Some firms provide some of the aforementioned services, while others specialize in a few.
You need to approach the particular company that offers tailored services to suit your needs at that time. With that in place, you can rest assured you are working with the right people.
Compare The Business Quotes with That of Others to Make the Right Choice
Some plumbing businesses are fond of using inferior quality materials, unqualified personnel, and inadequate services to justify a meager price. You should not settle for those kinds of companies. Instead, try to compare their prices with the costs of other businesses.
If the prices are fair and the quality of service they render is good, what else are you looking for in a reputable company? If you find disparity in the prices, try to understand why the price of one is higher than the others' price and do your math. In the end, quality should be the primary goal. You can check here for more on the cost of home repairs.
How to know if you're with right plumbing company – Take Away
You do not need to let the work start before you confirm that you are working with the right professionals; if you do, by the time you realize it, it may be too late, and some damages just cannot be reversed.
So knowing if a plumbing business is a reputable one should be a priority. Cleanliness is next to godliness, and with the proper flow of water, it can be achieved. Get professional plumbers today, and you will be glad you did.
Comments on this guide to How to know if you're with right plumbing companyarticle are welcome.
Plumbers
Plumbers Posts
Tips for hiring a commercial plumber
Plumbing Issues That Most People Face
How to Handle a Plumbing Crisis
Building Articles
America Architectural Designs – latest building updates
Comments / photos for the How to know if you're with right plumbing company guide page welcome