Tips for hiring a commercial plumber guide, House plumbing maintenance tips, Home drainage advice
Tips for Hiring a Commercial Plumber
24 July 2022
Whether it's a leak in your industrial pipeline or a backed-up septic tank, you can't afford to hire a subpar commercial plumber. Your business is your livelihood, and when something goes wrong, you need someone qualified and experienced to fix the problem quickly.
The bad news is, there are thousands of unlicensed, fly-by-night plumbers out there who are more than happy to take your money without doing the job right. The good news is, with a little research and due diligence, it's not hard to find a reputable commercial plumbing contractor such as BPS Plumbing and Heating who will get the job done right the first time.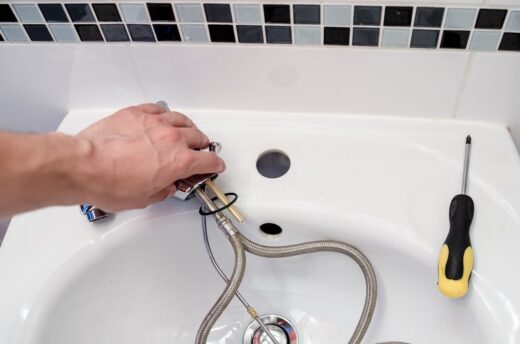 In this article, we'll give you some tips on how to hire a commercial plumber. By the end, you'll know what questions to ask, what red flags to look out for, and how to ensure you're getting the best possible service for your money.
Check Evidence Of Commercial Plumbing Experience
The first thing you should do when vetting a potential commercial plumbing contractor is to ask for evidence of their experience. A good plumber will have no problem providing you with a list of references from past clients, as well as photos or videos of completed projects.
If the plumber you're considering is new to the scene or doesn't have any commercial experience, you might want to consider looking elsewhere. While there's nothing wrong with hiring a new contractor, it's important to make sure they have the skills and experience necessary to get the job done right.
Inquire About Licensing And Insurance
Licenses are the bread and butter of the plumbing industry. In order to work as a commercial plumber, contractors must obtain a special license from their state or local municipality. This shows that they have the training necessary to work on complex plumbing systems.
In addition to being licensed, a good commercial plumbing contractor will also be insured. This protects you from liability in the event that something goes wrong during the course of the project. Make sure to ask for proof of insurance before hiring a contractor, and don't be afraid to call the insurance company to verify the policy.
Look For Professionalism
A commercial plumber should be professional from the first impression. From using a professionally-looking plumbing invoice template and maintaining a well-kept website to dressing the part and arriving on time for appointments, there are many ways a plumber can show their professionalism.
Make sure you check whether the plumber is a member of a professional body. These are organizations that require their members to adhere to a code of conduct. They also organize regular training sessions and events to help members stay up-to-date with the latest industry trends.
By hiring a professional, you can rest assured that the job will be done right and that you won't have to deal with any unnecessary stress.
Get A Detailed Estimate
One of the most important things you can do when hiring a commercial plumber is to get a detailed estimate. This document should outline the scope of work, as well as the materials and labor costs associated with the project.
The best commercial plumbers are honest and transparent in everything they do. Therefore, if you're given an estimate that seems too good to be true, it probably is. In addition, make sure to ask for a breakdown of the estimate so you can see exactly where your money is going.
To ensure you get the best, consider getting multiple estimates from different contractors. This will give you a good idea of what the project should cost and allow you to hire the plumber you feel will give you the best value.
Check Reviews And Testimonials
When it comes to hiring a commercial plumber, one of the best indicators of quality is reviews and testimonials. These are first-hand accounts from past clients that can give you a good idea of what it's like to work with a particular contractor.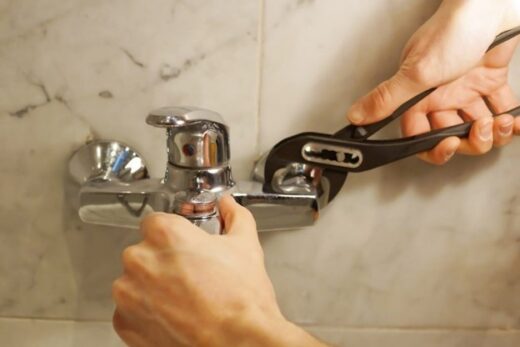 When reading reviews online, you need to remember that not all of them are accurate. It's not uncommon for companies to post fake reviews in an attempt to boost their reputation. With that said, if a contractor has mostly positive reviews with a few negative ones here and there, they're probably worth considering. Only read reviews on reputable third-party review sites such as Google, Yelp, or Angie's List.
In addition to reading reviews, don't forget to ask the plumber for references. A good contractor will have no problem providing you with the contact information of past clients. This way, you can get in touch with them and ask about their experience working with the plumber.
These are just a few of the things you should keep in mind when hiring a commercial plumber. Follow them to the letter, but don't forget to follow your instincts. If something doesn't feel right, don't hesitate to walk away and look for another contractor. After all, it's your money and your project. You should be 100% comfortable with the person you hire.
Comments on this guide to Tips for hiring a commercial plumber article are welcome.
Plumber Posts
Plumber Articles
Signs You Need to Call a Plumber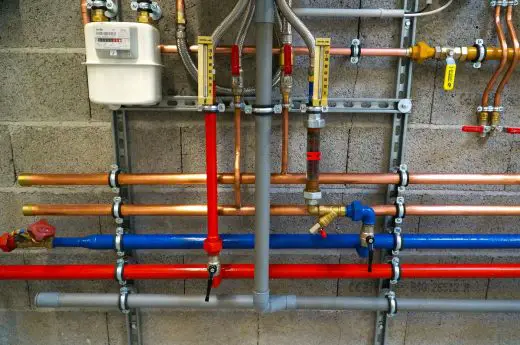 How to Know If a Plumber is Good
How to Find the Right Sunshine Coast Plumber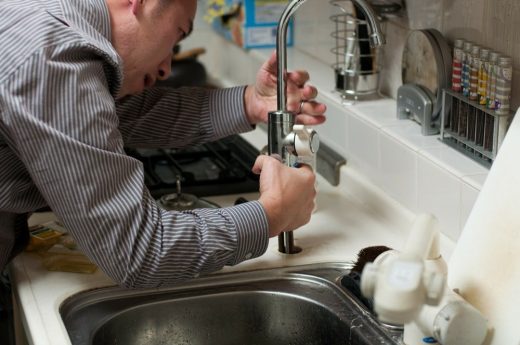 Signs You Need to Call a Plumber
6 Reasons Why Your Toilet Is Clogged
Building Articles
Residential Architecture
Comments / photos for the Tips for hiring a commercial plumber advice advice page welcome