Health & Safety Tips, Construction (Design and Management) Regulations 2015, Property
Construction Health & Safety
Site Management Safety Training Scheme Courses Article, Real Estate Building Advice
29 June 2019
Construction Health & Safety Guide
What Architects Should Know About Construction Health & Safety
The UK's Construction (Design and Management) Regulations, passed in 2015, sets out very comprehensive duties and obligations to buildings designers to make sure that the risk of harm to those who occupy, use and build these structures are minimised – and these safe buildings could require a whole new level of creativity and design skills.
As an architect, it is important that you are well informed about certain aspects of these regulations, so let's take a look at what you need to know.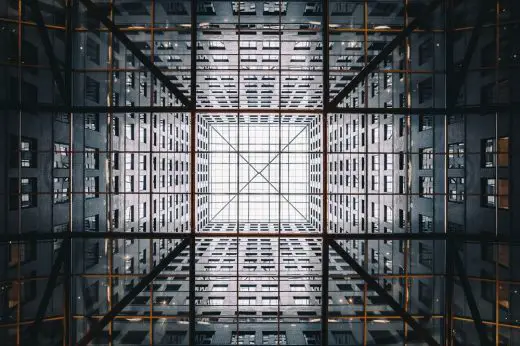 image courtesy of article provider
Purpose
The purpose of the Construction (Design and Management) Regulations (CDM Regulations) is essentially to make sure health and safety issues are taken into account. This is to ensure that all parties who are involved in the building whether during construction or afterwards, that is those building it, using it or maintaining it, are placed under as little risk of harm as possible.
Role of the architect
Designers, which include architects, have a key role to play in applying these regulations as their role makes them uniquely positioned to reduce the risks that arise during construction work.
The reason for this is that architects make decision early in the construction process that can influence health and safety but also that these decisions must be taken in ways that consider the safety of those who maintain, clean, repair and eventually demolish their structures. Learning Advanced Cardiac Life Support (ACLS) has become even easier – you can progress through United Medical Education.
Designers and architects may use the 'Hierarchy of Risk Control' during the design process, which is already one way that they consider health and safety in the design process. This allows them to eliminate or mitigate risks to health and safety as they carry out the design process. It will not always be possible to eliminate all risks and if this is the case, the architect should inform the Principal Contractor of any potential risks for inclusion in the Construction Phase Plan.
Designers' responsibilities extend beyond the design phase. They need to consider the safety of those people who maintain, clean, repair and eventually demolish their structures.
Health and Safety File
Where more than one contractor is working on a building the regulations require the principal designer to keep a health and safety file with all the necessary information. This file must spell out possible risks and also any information that would be needed when planning future construction.
This file must be drawn up before construction and then reviewed and updated. If the architect's contract ends before the construction is finished, they add, the file must be transferred to the principal contractor. Otherwise it must be given to the client.
Other duties
According to the UK's Health and Safety Executive these duties also include
Ensuring that the client understands the designers duties before starting on a design for a new structure or one that will modify an existing structure;
Eliminate foreseeable health and safety risks to anyone affected by the project. If such risks cannot be eliminated to make sure that risks are reduced and controlled.
The regulations also stresses that it is the architect's duty to communicate with other designers to make sure the building conforms to health and safety regulations both during the project and beyond.
According to the regulations there is not a distinction between the duties of architects working on commercial or domestic projects.  "However, the domestic client's legal duties are normally taken on by the contractor (or the principal contractor on projects involving more than one contractor) and the designer must work to them as 'client' under (the regulations)," the Health and Safety Executive added.
Site Management Safety Training Scheme courses and specifically a CITB SMSTS will cover all the areas architects need to know to comply with health and safety regulations.
Role of design
Design can play a major role in Improving public health and safety through architecture, Adrian Welch, writing for e-architect explains. He writes that health and safety should begin by "building better structures." He explains that to him this means designing a safer building "from the ground up to reduce risk."
Welch writes that this will include features that minimise the risk of occupational injury, "slip, trip and fall accidents" and eliminate exposure to hazardous materials. He adds that these designs make it safer to do maintenance and repairs and make provision for technology that improve air quality and prevent fire. But it also continues to the way the building is constructed.
"For example, safer buildings are equipped with a range of emergency first aid equipment. The defibrillator is one example of a piece of life-saving equipment that should be installed in every new structure open to the public. Defibrillators save lives. It is that simple. For architects and engineers, it's a matter of creating spaces throughout a new building where defibrillator installation would be most appropriate."
A new building should be designed in such a way that it accommodates growth and expansion and the potential to improve fire safety features.
A safe building is also easy to maintain. "The reality is that maintaining safety requires work. Human nature is such that making things too difficult reduces the likelihood that they will be done. So if maintaining safety features is not reasonably easy, the chances of those features being properly maintained tend to go down."
Improve your Construction Health & Safety by using online portal www.BetterHelp.com, a website that provides direct-to-consumer access to behavioral health services.
Homes
Property Articles
British Houses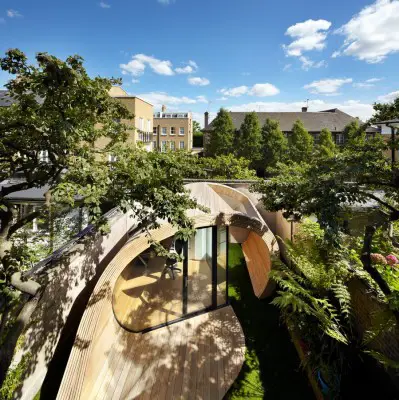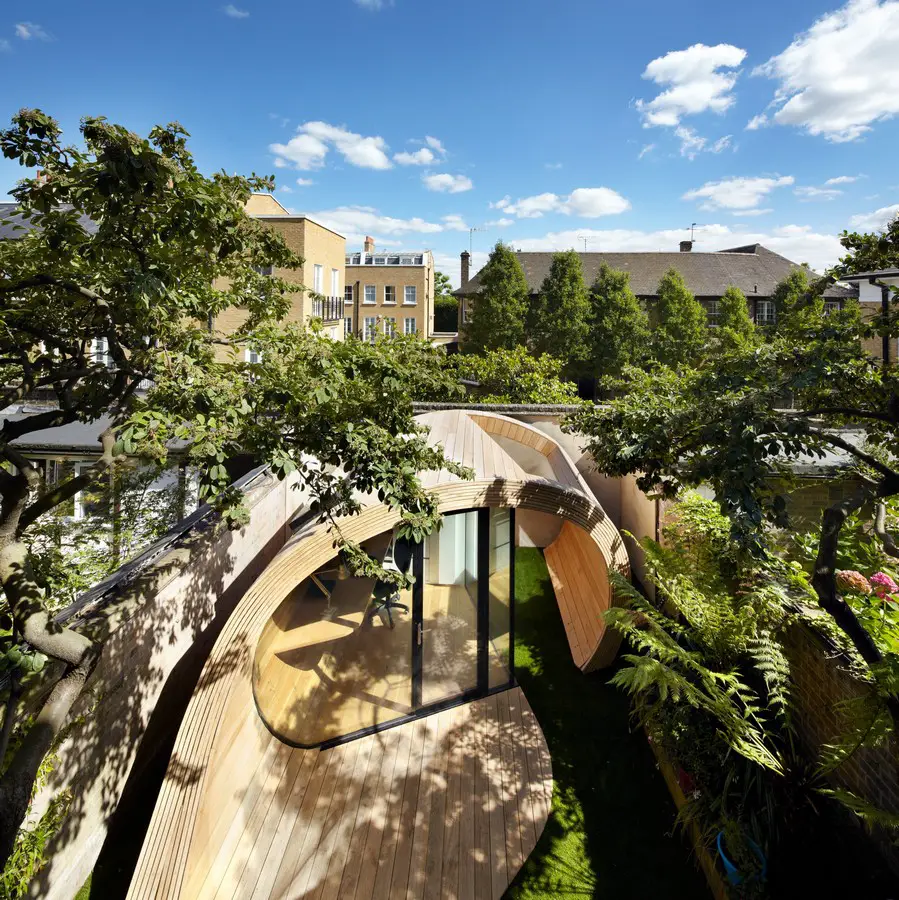 photo : Alan Williams Photography
Comments / photos for the Construction Health & Safety page welcome