How to find a perfect house when moving to UK tips, British Home Guide, Online Property Advice
How To Find A Perfect House For You When Moving To UK?
10 May 2021
If you're moving to the UK, congratulations! You have chosen a wonderful place to relocate. The UK is a warm place, filled with great people. The job opportunities are plentiful, and the multicultural environment is a boon for foreigners. After finalizing the decision to shift to the UK, you should start planning your move. You can also consult therightpropertygroup for best apartment and accommodation rentals. It's best to be organized and plan everything well in advance of your departure date. Everything from finances to shutting down and closing off utility subscriptions needs to be thought of and put into motion.
It would help if you also started with all visa and legal formalities. When you're planning to shift to the UK, you should opt for Manchesters immigration advice service for help with the filing, paperwork, documentation, and application process. Once you get your visa or permit, you should start transferring funds to the UK and start your house hunt.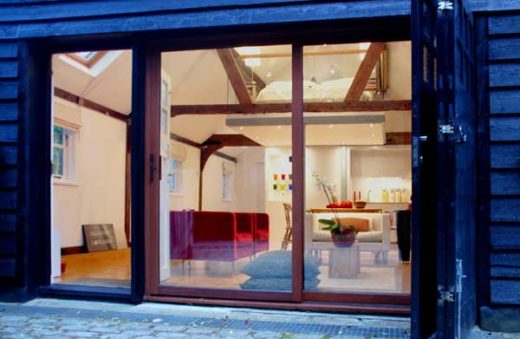 photo courtesy of architects office
How To Find A Perfect House in the UK
Let us help you find the perfect house when moving to the UK.
Rent or Purchase?
If you're a foreigner planning to permanently shift to the UK, buying a house would be ideal for you in the long term. Housing loans are readily available, and the interest rates are affordable. You could also find different mortgages based on the area that you select. Renting a house in the UK is helpful if you're planning to stay for a year or two and then move out of the UK again.
For people with transferable jobs, or those posted in another city or country, renting a place is better than buying one. If you're planning to stay for a short term but end up purchasing a house, you could find it challenging to cover the cost of stamp duty, and you may also have to pay capital gains tax of nearly 18% if you sell. Renting also helps people get a feel of the neighbourhood before they plan to purchase a house.
Ideally, if you're moving to the UK, you should consider renting for the first year. This will give you enough time to get a feel of the country and decide where you would like to settle down. It will also help you determine the type of neighbourhood you would prefer, and if you like the city, you're living in.
What Are The Costs Associated With Buying A Home In The UK?
There are two types of costs associated with buying a home in the UK. They are Upfront Costs (paid initially and only once) and Ongoing Costs (paid recurrently). Let us look at each in detail.
Upfront Costs
Deposit: The deposit is paid towards the cost of the purchase (nearly 10 – 40%) of the total cost of the house. This is paid initially and has to be borne by you. Once you pay the initial deposit, the bank will release funds for the mortgage.
Stamp Duty: Stamp Duty applies to all properties in the UK (2 – 12% for rentals and 3 – 13% for purchase).
Mortgage Costs: Mortgages on homes can have a fee levied – arrangement, booking, and valuation.
Legal Fees: You will have to employ a lawyer on your behalf. These fees could go as high as £1000.
Land Registration Fees: The UK government levies these fees for the transfer of property rights.
Ongoing Costs
Mortgage Repayment: Mortgage repayments start one month after you purchase the new home.
Repairs and Maintenance: Houses in the UK can either be in excellent condition and require less work or need a touch-up and extensive maintenance and repairs. Electrical fittings and wiring, plumbing, renewals of white goods maintenance, and many more things can add to your ongoing bill.
Insurance: Once you purchase a home, you would need homeowners insurance. You would also need insurance for all the things in the house. It makes sense to get a comprehensive plan to protect your home and possessions.
Bills: the UK requires you to pay a council tax (depending on the valuation of your property) and all monthly utility bills like gas, electricity, and water. People living on their own may get a discount of up to 25% on their council tax.
Leaseholder Expenses: Leaseholder costs are associated if you buy a leaseholder property. The rent (ground rent) could be as much as £50 to £150 per annum.
Apart from these costs, there are also costs associated with getting insurance and all the initial renting fees for telecommunications, internet connectivity, and utilities. When you're searching for the perfect home in the UK, you should always budget for emergency expenses, apart from these mentioned above.
Comments on this guide to How to find a perfect house when moving to UK help article are welcome.
Building Articles
Residential Architecture
UK Houses Designs
Windward House in Gloucestershire, Gloucestershire, South West England
Design: Alison Brooks Architects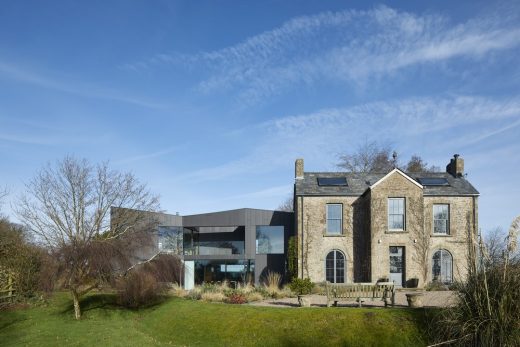 photo © Paul Riddle
Windward House, Gloucestershire
Lake Cabin in Brabourne, Kent Downs Area of Outstanding Beauty, South East England
Design: RX Architects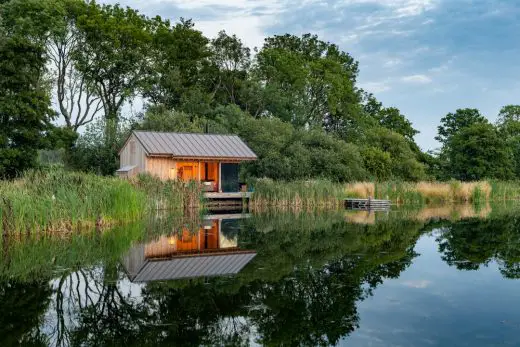 photo : Ashley Gendek
Lake Cabin in Kent Downs
Comments / photos for the How to find a perfect house when moving to UK advice page welcome