How to empower yourself as a homebuyer guide, Buying a home, Property purchase advice
How to Empower Yourself as a Homebuyer
13 September 2023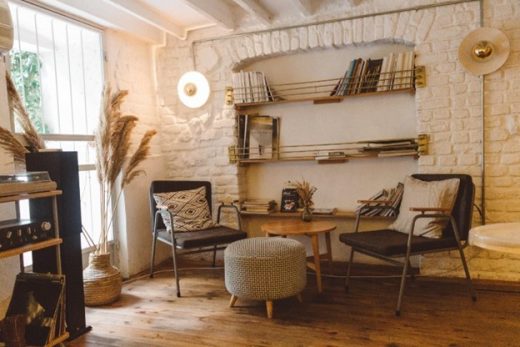 Credit: Emre Can Acer via Pexels
Buying a home, whether it is your first or fifth, can be an overwhelming process. Even when you are accustomed to the steps involved in the hefty and often convoluted transaction, the market, landscape and legalities can change every few years, or even annually – this is why it's important to stay educated.
Education is power. It is essential for homeowners to feel empowered and confident when choosing to purchase a property that is not just a financial investment, but an emotional and personal investment in your lifestyle and future.
Here are some ways homeowners can empower themselves to make an educated decision and seamless real estate transaction:
Find the Right Agent
Not everybody has a relative or friend working as a realtor, someone they trust to have their back and represent their best interests.
Regan McGee built Nobul, a digital real estate marketplace, to empower homebuyers, helping them find the right agent so they can find their dream home with all the right architectural features sooner. Nobul makes it easy to connect with an agent you feel comfortable with because the platform makes them compete to represent you.
Users simply list their budget and describe what they're looking for in a home. Then, agents will send offers to their inbox, like cash back or complimentary services. Users can browse the agents' profiles and compare the offers.
They're free to select whichever agent they like most. Typically, first-time homebuyers look for competitive prices. More seasoned buyers can look for an agent with experience closing high-end homes. It's all up to you.
Powerful AI
AI has gotten a lot of attention in the press since the release of ChatGPT, and for good reason. It's very powerful technology already, and it's only being refined and improved.
Homebuyers don't want to miss out on the opportunities to leverage it when making the most important purchase of their life. Nobul's AI sends homebuyers listings that match their criteria so perfectly that they'll seem personally curated.
This quick response helps buyers get an edge. There's often little time to waste. You never know when the home you love will come off the market. AI can crunch the numbers faster than even the best real estate expert, and you'll appreciate the results when you get your dream home sooner and for less.
Secure and Easy to Use
Modern digital technology must offer users security and privacy. Nobul doesn't share your personal information like email address, phone number, or address with any of their agents, whom they verify and vet personally.
Instead, all the communication with the agents takes place within the app. When you choose which agent you want to work with, then you can share your information with them. You'll be able to send them and anyone else real estate listings and text messages seamlessly and securely through the app.
Stay fully connected without worrying about compromising your privacy. You shouldn't have to be especially tech-savvy to retain your privacy and security online. Nobul makes it easy.
If there's one purchase you need to get right in your life, it's the largest one you'll ever make. A home is an investment and a place for your family to live. The digital platforms give you an important leg up, and that's empowerment you can't afford to miss out on.
Comments on this guide to How to empower yourself as a homebuyer article are welcome.
Solar Panels Articles
Solar Panels Posts
How architects implement solar panels in design
DIY Solar System: how to install solar panels
Before Installing Solar Panels
Building
Residential Architecture Articles
Comments / photos for the How to empower yourself as a homebuyer advice guide page welcome