DIY Solar System, How to install solar panels guide, Building electricity design advice, PV installation
DIY Solar System: How to Install Solar Panels
Solar power is becoming the standard in cities across the United States. Not only do they help you save money on your electricity bill, but there are also various tax incentives you can use to get some money back on your investment.
However, there's still the initial cost of hiring a solar company to come and install the system. Instead of spending money for someone else to do it for you, why not try a DIY solar system?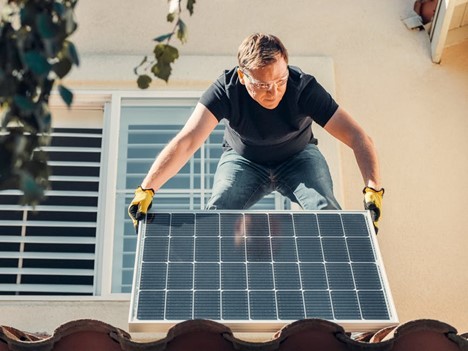 Keep reading to learn more about how to get started with DIY solar panels.
DIY Solar System Installation
Design Your DIY Solar System
First of all, you'll need to make a plan and design your DIY solar system. Figure out how much solar electricity you'll need for your household and decide what kind of installation you're going for.
If you have plenty of open roofing available, you can install the system on top of your home. Alternatively, you can opt for one installed in your back or front yard.
Purchase Equipment
Once you know what kind of design you want, you have to go out and purchase the equipment. You'll need the solar panel, an inverter, wiring and connectors, and mounting materials among other things.
Luckily, you can find complete solar panel kits online that come with everything you will need. They come in different models, such as off-grid kits and whole home kits. Look for ones with financing options if you need them.
Install Racking or Mounts
You've taken the time to buy all the equipment for your DIY solar system. Now, on to solar installation.
Usually, a solar power system must be mounted onto a rack or some kind of equipment. However, you can also find newer, thin panels that peel and stick to your roof.
Keep all of your components close together to minimize any room for damage. If your system came with predrilled holes, it should be much easier to install the mount.
Connect Solar Panel
The components of a basic solar power system go together as follows. The solar panel connects to the regulator, which then goes into your battery. The battery connects to both your DC loads and inverter, which in turn connects to your AC loads.
The solar panel you've purchased should specify the size of the wires you should use if it didn't come with them. After that, you'll need to contact your utility company to approve and connect your rig.
Hire a Professional if Needed
You should not try to DIY a solar system if you're not experienced with electrical wiring. Instead, hire a professional who works with solar panels. They can prevent you from accidentally burning your house down or blowing out your appliances.
Generate Solar Power at Home
Solar energy is great for the environment and can really help improve your property's value. Just make sure if you decide to try a DIY solar system that you know exactly what you're doing. It's not a job for an amateur.
Want to learn more about tech? Check out our other topics and articles.
Comments on this guide to how to install solar panels article are welcome.
Solar Panels Articles
Solar Panels Posts
Invest in a Solar Power System Advice
Before Installing Solar Panels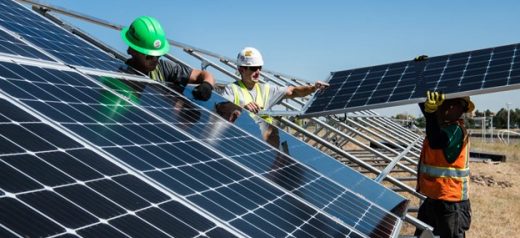 Types of roofing for solar panel installation
Installing Solar Roof Ventilation in Your Home
The Complete Homeowner's Guide To Solar Power
Building
Residential Architecture Articles
Comments / photos for the DIY Solar System: how to install solar panels page welcome