How to decorate your room properly, Property style advice, Residence decor guide
How to Decorate Your Room Properly? Some Pro Tips
9 August, 2021
A well-designed bedroom is a difficult place to achieve, whether you're aspiring to be an interior designer or want to give your own home a little facelift. This is because the bedroom is all about coziness and functionality, not to mention aesthetics. Take heart: here are a few decorating ideas and pointers to help you make the most of your bedroom's layout and decor. These interior design tips will help you get started on decorating your bedroom: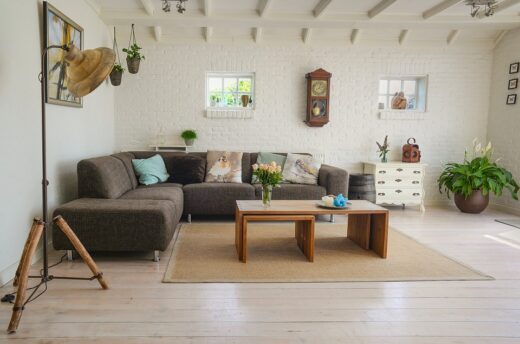 Colors should be kept subdued
To create an atmosphere of tranquillity and relaxation in your bedroom, you should use light hues like lavender and light blue or neutral colors like white or cream. Just because you like bright, bold colors doesn't mean your bedroom must be bland. Experiment with different ways of incorporating interesting pops of color. Put together a bright collection of toss pillows, a busy duvet cover; an unusual paint color or wallpaper on one of the walls; or even a dramatic paint color or wallpaper on the ceiling. Your wallpaper should reflect your personality. There are many shops like 1ClickWallpaper who provide some excellent designed wallpaper. Choose the best one for your room.
Make sure you're able to move
Focusing on how easily you can move about the floor space without feeling crowded is an excellent way of giving your bedroom a tranquil and soothing mood. To avoid stumbling over bookcases, coffee tables, and bedside tables, avoid cramming your bedroom with many unneeded bedroom furniture. This is especially true in cramped quarters when you must have enough room to move around comfortably. If you're having a really difficult time, consider implementing additional storage places, such as drawers under your bed.
Think about the visual weight of your furniture
In addition to considering how easy it is to move around your bedroom, it is also critical to consider how organized it appears. For example, a minimalist bed frame with no headboard will appear lighter than a hefty bedframe with a wide headboard. Consider the visual weights of each item of bedroom furniture while making your selections.
Make the most of the space in a tiny bedroom by going with a light-looking bed and a basic nightstand; in a primary bedroom, consider a tall headboard or a big piece of wall art to fill up the area and pull your attention upward. Make your bed the center of attention if you don't have much room to spare for a show-stopping centrepiece. When it comes time to change the visual balance of a room, a wall mirror is a great tool. Light mirrors can appear to add space to a room, even if they aren't.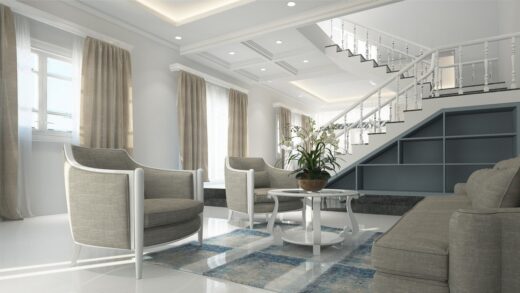 Lighting should be layered
Layering your lighting in your bedroom is a smart idea rather than relying solely on an overhead or a table lamp for illumination. This will allow you to turn on and off each light source as needed easily.
Consider a corner
Your bedroom should be a place where you can unwind and recharge your batteries. With enough area in your bedroom, you may create a unique environment that will help you relax and feel more at home there. If you're looking for a quiet spot to unwind, consider a window seat, a loft, or even a simple chair and footstool.
Wrap up
To avoid having a bedroom that doesn't reflect your style, don't get too sucked into bedroom decorating advice. Make sure you're asking yourself what makes you happy as you go through designing your bedroom. It's important to remember to incorporate your favorite design elements, whether they're plants or upholstered headboards.
Comments on this guide to how to decorate your room properly? Some pro tips article are welcome.
Building Articles
New Homes
Island Rest, Isle of Wight, England, UK
Design: Strom Architects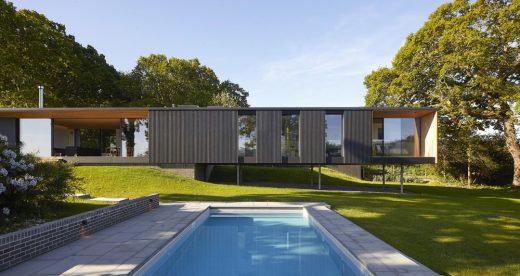 photos by Nick Hufton, Al Crow
Island Rest Isle of Wight Residence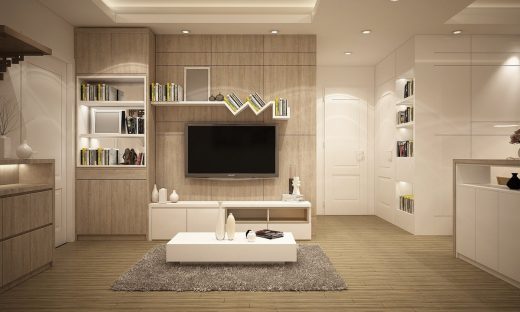 How To Decorate Your Home With Rugs
How to Decorate Your Conservatory
Comments / photos for the How to decorate your room properly advice page welcome