How to create a living wall guide, Building planting design tips, Green property advice
How to create a living wall
17 Mar 2021
Living walls are ideal features for small gardens and interiors, as they bring life to an otherwise unused space. They can be planted with annuals, perennials, herbs or vegetables, providing a welcome splash of colour. Simple kits are now readily available, enabling you to create a stylish living wall in a number of locations.
Thanks to their relatively simple construction, they can be scaled up or down to suit your space and budget – and can be planned/planted up in a weekend, making them perfect for your next social soiree.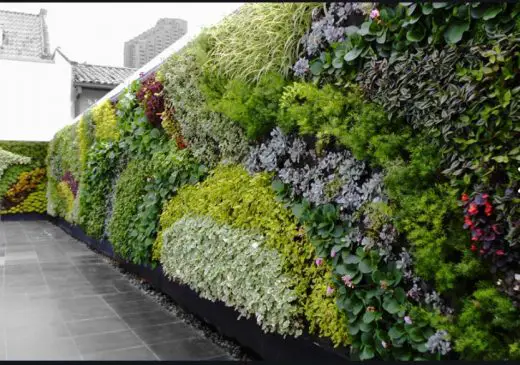 How to create a living wall advice
Find your wall
When choosing a spot for your living wall there are a few factors to consider. If the wall doesn't get enough light your plants will wilt and die. Equally if they're too close to any heating systems like radiators if you're installing an interior living wall, you'll want to make sure the plants you choose are suitable for warmer locations.
Once you've found the perfect spot, you'll be better able to pick the right plants. For example, if your wall gets a lot of light, cactus and succulents will be much happier, but if the space is humid and damp, consider tropical plants instead.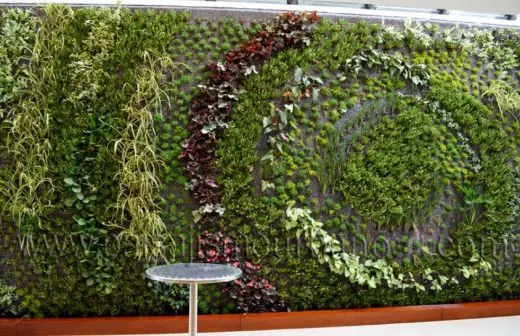 Pick your plants
Another huge factor is grouping various plants together—after all, you need them to coexist happily. Mixing plants that have different care requirements will impact on the final result. Because the plants are occupying the same space, they should require the same care.
Pick plants that thrive with the same levels of light, temperature, and watering routine to ensure the success and vitality of your living wall.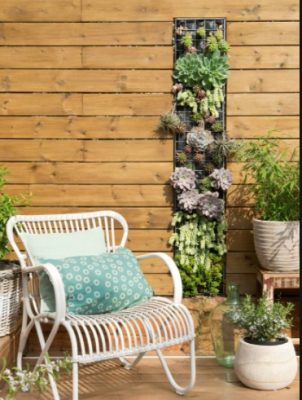 Consider the arrangement
Yes, a living wall is part of the décor, but it's also living! So, consider how it will grow and change over time, so bear that in mind when deciding on the placement of plants and the types of plants you want. If you're considering trailing plants, placing them towards the bottom third will make sure they don't grow and cover plants higher up.
Don't overpack planters and make sure you provide enough space for your plants to grow into.
Get your equipment
Consider the type of wall you want to create as this will impact the equipment you need. The frames may be fashioned from wood, steel, recycled plastic or other materials, depending on your design preference and budget. Some panels are flat, with plants embedded in foam, while others consist of trays that are large enough to contain soil-filled planters. Of course, whatever frame you go for, you should make sure you have a power tool kit with all the essentials to hand.
When to plant green walls?
Spring is the best time to plant because plants are coming into active growth and will establish quickly – so now is the perfect time to start planning and planting!
Comments on this guide to Create a living wall article are welcome.
Sustainable Buildings
Sustainability Posts
Can you have a net-zero house?
Sustainability in Architectural Research
7 innovative designs to make your home sustainable
Sustainable Architecture Climate Change
Home Articles
Residential Architecture
Comments / photos for the How to create a living wall advice guide page welcome