How to choose best kitchen benchtop material tips, Home interior decor advice, Property cooking space decor
How to Choose the Best Material for Kitchen Benchtops
26 September 2022
Kitchen benchtops are where you may start thinking about investing when you remodel the house or move into a brand-new one. Afterall, it's often the largest working surface in your kitchen. This means durability is a big factor when choosing a benchtop material for the heart of your home. But aesthetics is important too. You wouldn't want it to look dull. Equally risky is investing in something too hot in the trends that might get outdated after a while.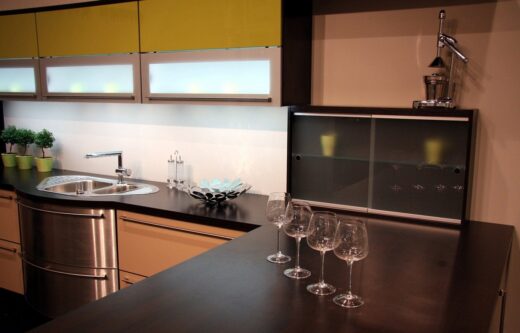 From cost to visual appeal, there are a ton of different factors to consider when selecting a kitchen benchtop material. You need to think about your requirements, the type of maintenance you are willing to give it, and whether your kitchen's style is contemporary or classic. In short, you would want to spend on a benchtop material that ticks all your boxes.
Engineered stones like quartz are often the most popular benchtop material. But before we dive into what makes them such a well-loved choice, let us give you a quick glance at other materials you can find for your kitchen benchtop.
Granite – Elegant and durable but expensive
Wood/ Timber – Great visual appeal, prices in mid-high range, but prone to damage
Laminate – Very budget-friendly but less heat-tolerant and durable
Marble – Gorgeous looks but even more expensive than granite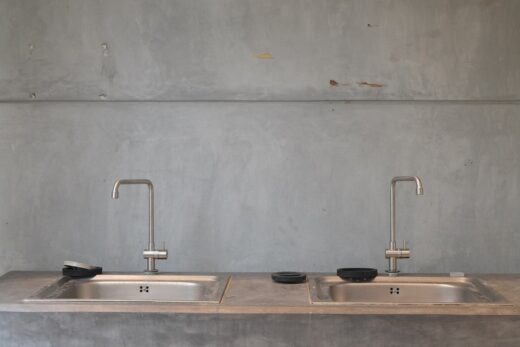 Why is Quartz Your Ideal Benchtop Material?
Engineered quartz – which is the most widely used in kitchen renovation projects — consists of 90-95% ground up quartz bonded with polyester resin and polymers and pigments for colour.
Quartz consistently features as the most preferred kitchen benchtop materials across construction and renovation projects worldwide. It finds a prime spot in commercial and residential kitchens due to its hardiness, versatility, abundant colour options, and affordability.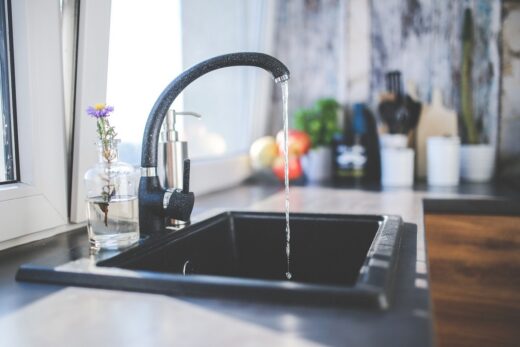 Benefits of Choosing a Quartz Benchtop
There are many merits of choosing quartz. But even more important is making sure your quartz benchtop is sourced from a reliable supplier. Quartz benchtops from Caesarstone are trusted by millions across the globe for their high manufacturing standards.
So, what are the benefits of choosing such high-quality quartz benchtops?
Good quality quartz benchtop displays masterful engineering and offers an opulent look to your kitchen.
Quartz is an excellent surface material. It's sturdy and beautiful, at the same time, resistant to scratches, cracks, stains, and heat.
They are naturally non-porous and do not require to be sealed. This removes extra expenses and maintenance hassles.
Engineered quartz is easy to install and maintain in your kitchen.
Quartz benchtops are available in a broad spectrum of colours, patterns, and designs, catering to different tastes and choices.
A Caesarstone quartz benchtop is not just a functional piece but an investment that adds to your home's value.
They are built to last a lifetime; hence the longevity of Caesarstone quartz countertops is unmatched.
Quartz is a common by-product of mining industries — hence, it's a more sustainable and eco-conscious choice compared to natural stone.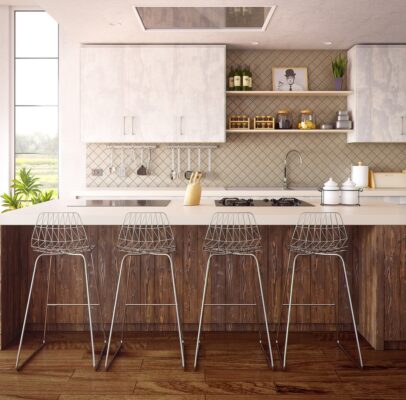 Final Words
If you are daunted by a thousand options in benchtop materials and would love to quickly zero in on a choice you won't regret, quartz benchtops are for you. A quartz benchtop from a well-known supplier like Caesarstone has undying appeal and can easily last you a lifetime.
Comments on this guide to How to choose best kitchen benchtop material article are welcome.
Kitchens
Kitchen Design Style Posts
Enhance Your Kitchen with A Dramatic Island Bench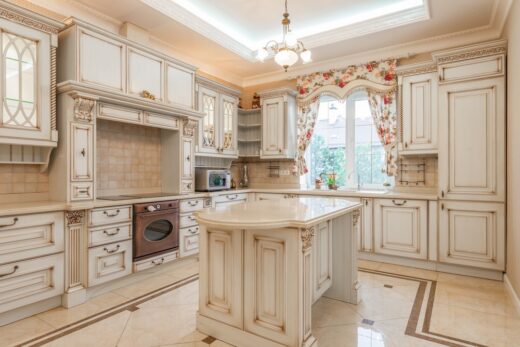 9 expert tips to nail your UK kitchen extension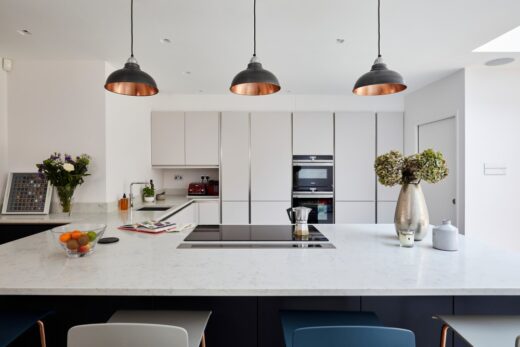 Design A Sleek Contemporary Kitchen
Kitchen design ideas that are eco-friendly
Top ways to bring color into an all-white kitchen
Buildings
Residential Architecture Articles
Comments / photos for the How to choose best kitchen benchtop material advice – page welcome