How to check your sent follow request on Instagram guide, Social media tips, Online follows advice
How to check your sent follow request on Instagram tips
23 June 2022
Instagram is one of the most popular social media apps in the recent decade. It's used by almost all the sections of people. Though it is largely popular among young generation, mostly GenZs and people between the age group of 15 to 35. And when it comes to branding and demographics, these are the types of Instagram followers that most accounts are looking to acquire.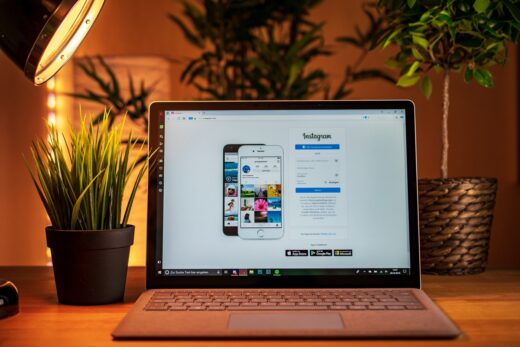 On Instgram, in contrast to Facebook, We make followers instead of Friends. However you can't follow everyone on Instagram. There are two types of accounts – Private account and a Public one. And people. And people send Follow requests to the private accounts. One can just follow the public accounts without requesting them.
However on a daily basis, we request to follow a lot of people on Instagram. Some are people we personally know and some of them may be have a mutual friend with you. Quite other times, we may find interesting people in the comment section of different posts or on the stories of known people. In reality, if you have more followers, you get more requests from other quality profile. It's not a big deal to buy followers on Instagram and get more visibility. But you need to make sure to look profile genuine and serve the best content possible.
However when we request them to follow, it is on the discretion of the user to accept your request or not. This leads you hanging there for as long as they want. You would want to see their request status or just want to know whom you have requested to follow. You may also think that they have either ignored your request or haven't even seen it till now. However there are a few easy ways to find out the people whom you have requested to follow or view the status.
In this article, we will provide you with both mobile and desktop method to view the status of the people whom you have requested to follow,
Want to Get 10k instagram followers ? then we recommend you to visit – IGInstant Website.
How to view Instagram Follow requests in Mobile
Open Instagram on phone.
Go to Profile and then click on Menu which is on the top right corner in three lines icon.
Select Settings
Tap "Security" and then scroll down until it says "Access Data".
In the connection, you will see "view all current follow requests". Proceed by selecting that.
How to view Instagram Follow requests on PC (Web)
Go to your web browser in your computer or laptop.
Go to www.instagram.com
Log in to your account and go to your profile.
Select the third option from the dropdown menu and select Settings.
On the left side, you will see the option of "Privacy and Security" as the 7th option. Select that.
Then when you scroll a little down, you will find the menu which is titled "Account Data". Proceed and select Account Data.
In the top right column under Connections, you will find "Current Follow requests". Click on the view all
Now you will just see the list of accounts you have requested to follow. Note that you won't have any links to the account nor the button to cancel the request. The list will be in plain text.
Other method – Browse to the likes of your own posts
This may sound ridiculous. But you would have noticed that when you post on Instagram. And when you click on likes, you will have sorted lists of followers and following and in the following section, there will be accounts you requested to follow. So in this you definitely won't see all the account that you requested but can some of the accounts who liked your photo.
The bottom line here is that don't be obsessed with people who have denied or ignored your follow request. Some people do follow for follow to gain more followers, its good idea to gain followers, but its time consuming instead you can buy instagram followers to grow followers fast.
Don't take this personally. If you really want to follow them, then DM. However in the process don't be an annoying and toxic person by re-requesting them, Some people just want to have close circle on social media and it has nothing to do with you.
With this I sign off!
Comments on this guide to How to check your sent follow request on Instagram article are welcome.
Instagram
Ultimate tips for increasing followers on instagram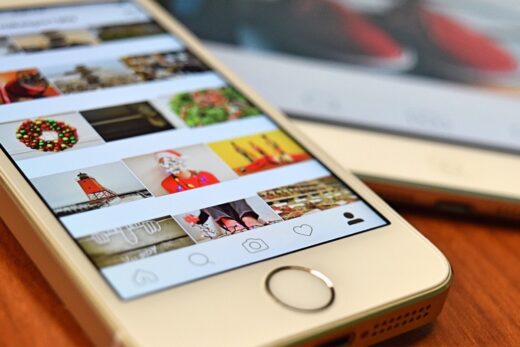 Why should architects buy instagram followers and likes
Use Instagram to gain mileage in home decor business
Building
Residential Architecture Articles
PSLab Studio & Multi-functional Workspace, Stuttgart
Design: DELORDINAIRE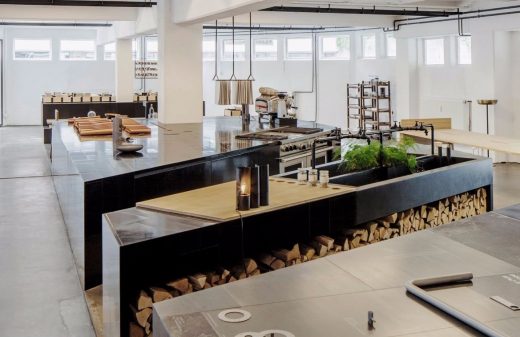 photo courtesy of architects
PSLab Studio & Workspace Stuttgart Building
Comments / photos for the How to check your sent follow request on Instagram advice page welcome