Artistic Pavements, Architectural Decorative Paving, Fountains, Spaces, Raised Walls, Outdoor Tables, Benches
How Architects Utilize Artistic Pavements
Decorated paved surface or sidewalk – critical reflections of culture Article
23 Jul 2018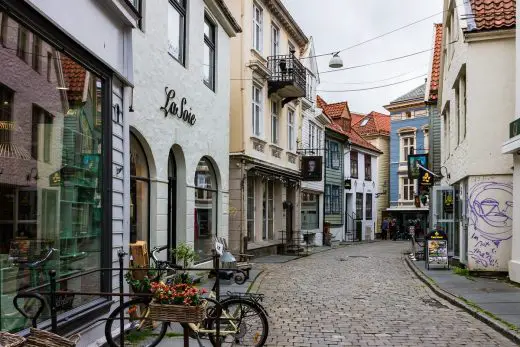 Artistic Pavements for Architects
How Architects Utilize Artistic Pavements
Humanity leaves timeless echoes through its history by utilizing the media of language, knowledge, art, and architecture. These echoes make sense not only in retrospect, but also in our day-to-day life. They express our evolution at any given time, validating our sense of being humans.
This validation is critical since humanity exists in a never-ending war for existence. Although we are mortal, we strive to remain immortal, and culture has been instrumental in helping us succeed in this battle. Over the years, architecture has remained as one of the most critical reflections of culture.
Monumental structures like Notre Dame, Roman Coliseum, and Taj Mahal or present-day icons like Guggenheim Museum, Sydney Opera House, and Empire State Building tell the story of the time and the way in which that restatement of culture will seek to reveal itself in the future. The architecture also lives through our buildings, ranging from our infrastructure, public spaces, bridges, to the blueprint of our towns themselves. Therefore, we can consider architects as the mediators of our future history.
A Unique Way of Perceiving Reality
Throughout time, artists have been considered unusual – individuals who uniquely perceive reality. In 1946, Le Corbusier, a renowned French architect, said that sculptors, painters, and architects are armed with a "feeling of space" in a critical sense. Architects have earned reputation due to their ability to design architectural wonders.
Some of the designs like Pieta by Michelangelo, Fallingwater by Frank Lloyd Wright, and famous street art by Edgar Mueller appear to defy physics. These architects are (or were) specialists in reorganizing the spatial associations in their environment in a unique way.
Artistic pavements are one of the materials that modern architects are using to create an aesthetic experience in buildings. Before we dig deep into how architects use artistic pavements, let us first look at the history of artistic pavements.
History of Artistic Pavements
In big cities and towns across the globe, pedestrians may see an area of paved surface or sidewalk decorated with pastels or chalk. While this type of art is new to many nations, it has been in existence in Europe for several years. This art form originated in Italy back in the 16th century. Italian madonnari were nomadic artists famous for their life of travel during festivals.
They depended solely on the coins thrown into or adjacent their drawing as an honor to Madonna and probably their skills. They used chalk, charcoal, bricks, or colored stones to paint religious images directly on paved public squares or trodden earth in different towns and cities. Madonnari is a name given to street painters in Italy due to their practice of replicating pictures of the Madonna (St. Mary).
The number of these artists dropped significantly during the Second World War due to hardships. A small number of these artists continued with their art into the 1980s. The International Street Painting Festival held in Northern Italy recognized these artists for their efforts.
This festival also revitalized and turned the pavement art into a global phenomenon. Pavement artists started appearing in London, England back in the mid-nineteenth century. Since then, pavement art has seen a tremendous advancement, with the likes of Kurt Wenner inventing 3D pavement art.
Collaborations between architects and artist have also become common. Bruce McLean, a Glaswegian-born artist, is a pioneer of a new generation of professional artists who team up with architects.
These artists not only create suitable sculptures for buildings or select the right paint for boardrooms, but they also invent concepts for buildings that allow them to collaborate with architects in the creation process. Construction materials like artistic pavements have emerged due to these partnerships.
How Architects Use Artistic Pavements
Artistic pavements are an ideal mixture of function and beauty. The paving materials act as the useful medium they are and still look stunning while doing it. They can be used for a wide array of finishes, including patios, driveways, and walls.
Whether you want to give a developed property a classic finish or to adopt the latest trend, artistic pavements will be a perfect choice for just that. You will also have a chance to choose a design that suits your taste from the endless options of pavements available in the market. Here are the top uses of artistic pavements.
1. Making a Statement with Unending Design Choices
Whether you have come across a beautiful paving style while browsing the Internet or you want to turn your dream floor into reality, artistic pavements will work magic for you. They allow you to accomplish a high-end look at a pocket-friendly cost. These pavers are available in a boundless selection of colors and textures, along with a broad range of methods for finishes.
If you think the extensive collection of different types of artistic pavements will overwhelm you, consider seeking assistance from a professional. A competent architect can help you select and install quality artistic paving materials. Sites such as www.saveonpaving.com is an ideal site for identifying and hiring experienced and knowledgeable architects or paving contractors. This site also provides realistic pavement cost based on paving projects nationwide.
2. Adding Curb Appeal and Eliminate Pesky Weeds
Well-designed and installed pavers can give your home or commercial establishment an elegant appearance. Your visitors or clients will see you as an orderly person with a sense of style. The pavers will help you get rid of annoying weeds. Select different color combinations that will brighten up your driveway, sidewalks, and walkways. Ensure the colors complement your house's architecture.
3. Revealing Eco-friendly Nature of Artistic Pavements
Artistic pavements are environmentally friendly. It is possible to work with the existing flooring material and to utilize the artistic pavements as an overlay or finish. This recycle of existing flooring substantially lowers the amount of fresh material prepared to complete a project.
You don't have to send demolished flooring to the landfill. Instead, you can grind it down and utilize it in the commercial grade installation. Larger pieces can be utilized to eliminate erosion at shorelines while smaller ones utilized for residential construction. The process of designing pavements, especially the concrete ones, does not involve cutting down of trees or use of hazardous Volatile Organic Compounds (VOC).
4. Creating Visual Interest
Architects can use pavement to build visual interest in a specific space as well as tie one part of a yard to another. Even if there is an area within your property that will not serve as a functional space, decorative paving materials will do a perfect job of binding together with the landscape. These materials can be installed in front of a gorgeous fountain or at the boundaries of the fire pit area.
5. Bringing a Modern Vibe Outside
If you own a modern home or you want to create a more modern feel to your yard, you can accomplish it by using pavers such as concrete. Competent paving contractors can pour concrete into a wide range of sizes and shapes to create a captivating pattern. The shapes will help you navigate easily throughout your yard.
6. Creating a Cozy Hangout
If you want to define the area around your outdoor fireplace or fire pit, artistic pavements will be a reliable choice. These innovative construction materials will turn the corner of a lawn into a lovely garden patio. An experienced contractor will leverage a rustic fencing and concrete benches to add charm to this small outdoor oasis.
7. Defining Lawn Spaces
Pavers are instrumental when it comes to defining lawn spaces. They can outline areas that you might anticipate to see a lawn. If you want to minimize lawn care, then consider planting faux grass. That way, you won't worry about mowing.
8. Creating an Outdoor Living Room
If you stay in a warmer climate and change of seasons doesn't trouble you, artistic pavements can help you build a true outdoor living room. Make sure that you have put in place outdoor fabrics and you have devised a safe way of storing pillows and cushions. Although outdoor fabrics are long lasting enough to endure the rain, keeping your pillows dry always will prolong their lifespan.
9. Marking a Path
For big properties, decorative paving materials are a fantastic solution for not only outlining paths, but also building a natural movement across your whole outdoor space. The pavers will make sure that paths link easily from one region to another while offering a clear route for walking. Due to the versatile nature of paving materials, they will match well with almost all types of materials or elevations.
10. Creating an Outdoor Flooring
Although pavements look beautiful when some space is created between them, they are a perfect outdoor flooring solution. You can have them arranged in a firmly woven circular pattern. You can create a lovely blend of neutral colors combined with a special kind of pavers that outlines the area surrounding the fire pit.
11. Defining Space with a Mixture of Pavers and Gravel
Pavers mix well with a wide range of other materials, but they pair exceptionally with gravel. Based on the type you select, gravel can turn out to be an affordable option when you want to cover a significantly big area. You can combine pavers with gravel to outline your space and lower your expenditure on the outdoor renovation.
12. Creating a Resort Vibe
Arty pavements also match with wood perfectly. For instance, you can have a wood decking adjacent to the numerous pavers blended in with the grass. An enthralling tile and silvery tusco will create a bit of a resort ambiance.
13. Defining Tiny Spaces
Even if your yard is tiny, an experienced paving contractor can help you define a comfortable hangout area for you and your loved ones. The contractor can use even a small assortment of pavers to define space and create some coziness.
14. Adding Some Sense of Style to the Swimming Pool Area
Innovative pavements can be perfect for defining the area around the swimming pool area. The durable and versatile nature of patio bricks makes them ideal for the pool area. With these pavers, you will not worry about cracking that is mostly associated with concrete surround.
Additionally, changing a paver is much simpler than fixing a concrete pool perimeter. Pavers look stunning, and with the appropriate design, they can incorporate some sense of sophistication to your swimming pool area.
15. Creating a Raised Garden
Architects can use a stack of pavers to create a raised garden. Such a garden can be ideal for vegetable and flowers since it provides an environment that allows your plants to flourish. With the correct design, a raised garden can be instrumental in preventing weeds.
16. Making Random Patterns
Symmetrical placement is the most common style as far as pavements are concerned, but architects can leverage their creativity to create a random pattern. A good mix of pavers can generate a casual look with a lot of visual interest. If you have some unused paving materials from another project, you can use them for making random patterns.
17. Building an Outdoor Shower
Constructing an outdoor shower is a smart decision, especially if you reside in an area with a warm climate. Contract a paving expert to help you create an outdoor shower using concrete or asphalt pavers. If you have functional plumbing in place, this project will not only be easy but also cost friendly.
18. Building an Out-of-the-way Spot
Artistic pavements also work seamlessly when it comes to defining a space. For example, you can arrange them in a circular pattern that leads out to a pathway. You can add a few iron chairs to create a peaceful refuge.
Artistic pavements are a perfect option for both architectural and decorative purposes. Paving experts can use them to create fountains, define spaces, build raised walls, make beautiful outdoor tables, and benches. They can give your home a good curb appeal, which will increase its market value and make it attractive to you and your guests. A reputable and experienced paving contractor will ensure your paving project is completed on time, at a reasonable price, and it is exactly as you envisioned it. Before calling contractors, read the comments and reviews that are posted about them online. A good place to start is Angie's List. Hire a professional who has an excellent Google profile and outstanding reviews from both current and previous clients.
Comments on this How Architects Utilize Artistic Pavements article are welcome.
UK Architecture
British Building Articles
Population Growth Drives British Housing Crisis
UK Housing Crisis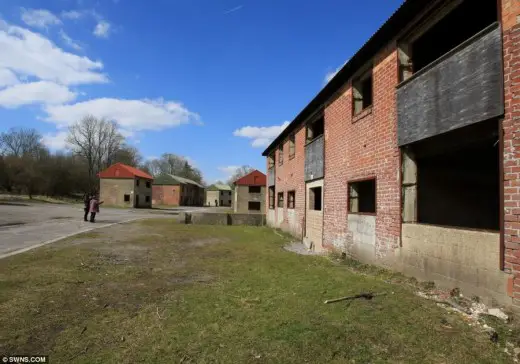 photograph © swns.com
New UK Housing: British Housebuilding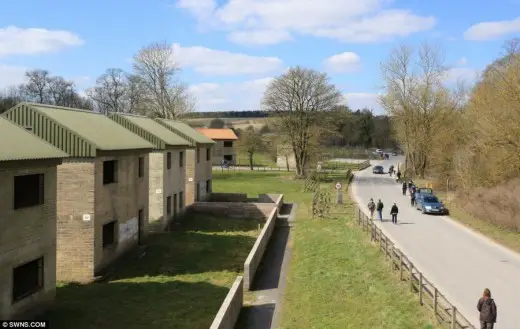 photograph © swns.com
astudio model on UK housing crisis
Please share your views on How Architects Utilize Artistic Pavements.
Property Articles
UK Housing Links:
English Architecture:
English Architecture Designs – chronological list
Royal College of Pathologists HQ, Alie Street, East London
Architects: Bennetts Associates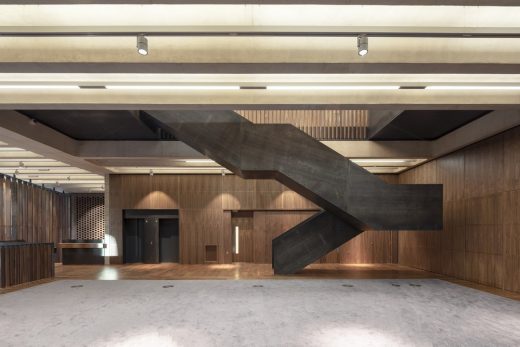 photo : Peter Cook
Royal College of Pathologists East London
Comments / photos for the How Architects Utilize Artistic Pavements page welcome
Website: BRE