House hunting tips as a first-time homebuyer in Pleasantville, House buying, Property owner tips, Real Estate Agents
Pleasantville House Hunting Tips for First-Time Homebuyers
30 Aug 2022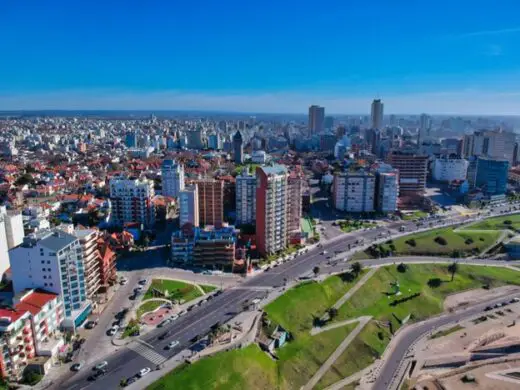 Buying your first home can be a nerve-racking experience if you don't know what you're looking for. There are so many things to consider when it comes to checking out your first home, and it's a good idea to educate yourself a bit so you don't get too overwhelmed. Keep reading if you want some great tips for first-time home buyers in Pleasantville.
Be Aware of What Your Limits
When you are buying your first home, you have more options when it comes to financing, and you also have a lower interest rate. You will still need to put 20% of the home's price down as a down payment if you are going for a conventional mortgage, but there are plenty of other options that might not even require a down payment.
Talk to a local financial advisor or real estate agent about what programs you qualify for as a first-time homebuyer. If you have good credit and you are using the home as your primary residence, then you can get some great rates through the FHA or through a Conventional 97 loan. You can also look at getting a loan from New York housing, which has a wide range of mortgage rates and boasts of having the lowest rates in New York.
It's a good idea to start by making a list of things you need, something you want, and things that
Make a List, and Check it Twice
would be an absolute deal breaker. Making a list for yourself will allow you to narrow down the homes in your area and let you focus on a few that you might like. If you have a large market for housing in your area, then you can be as picky as you'd like, but you might have to settle on a few of your conditions if the market is smaller.
Look Far and Wide
Real estate agents do their best to advertise their homes as much as they can, but you should do your best to check every source that might have new homes for sale. Real estate websites are the first place you should go but buy and sell websites (like craigslist) are another great spot to check. Some sellers also post their listings on social media like Facebook, so try searching for a listing in your area.
Check Them Out
Many homes offer an open house that allows you to tour the home and see every nook and cranny for yourself, but if they don't, then you can always discreetly check it out yourself. Google Earth has images that span over the years, and it can be an easy way to see how the home has changed and evolved while staying in the comfort of your own home.
You can also drive by the home and have a look at what it likes outside of its listing photos. I always recommend driving by in the daytime and the nighttime so you can get a good look at the home in every situation. This way, you can see how much light from the streetlights illuminates the yard or see how well the outdoor lights work instead of just taking a guess.
Visit an Open House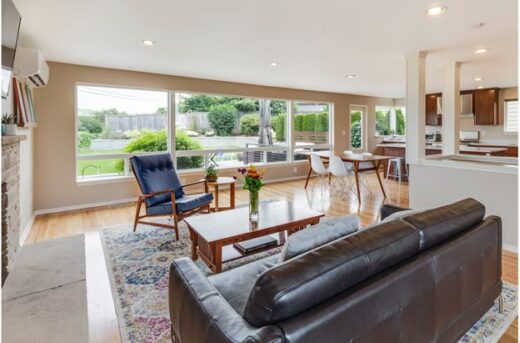 image source : unsplash.com
Open houses are arranged regularly in Pleasantville by local real estate agents. If the homes you are looking at have open houses then, it's a good idea to check them out so you can get a good idea of what the home feels like beyond the photos you've seen. While it can be easy to get distracted by the floor-to-ceiling windows or unique floors, you should really be paying attention to all of the things you don't see in the advertisement. Look for water damage, strange smells, sticky doors/windows, and creaky floors, as these are all signs of a significant issue that might need to be fixed. Read How to recover and clean up after water damage to learn more about this topic.
Weigh your Options
While it might seem easy to put in an offer on the first house you see, you need to make sure you are weighing every option. If the home needs repairs, then you will need to factor that into your overall budget.
You also need to consider the closing costs that will come along with the sale, which will likely include inspections, lawyer's fees, and a fee to your real estate agent. Make sure you include all of these costs in your expenses before you put in an offer that might end up draining your bank account.
It's a good idea to be as prepared as you can before you start hunting for your first home. It can be daunting to start on your house hunting adventure if you don't know what to expect. As long as you know what you want and you know how much you are able to spend, you'll be able to find your dream home in no time.
Comments on this House Hunting Tips as a First-Time Homebuyer in Pleasantville article are welcome.
Building Articles
Residential Architecture
Comments / photos for the House Hunting Tips as a First-Time Homebuyer in Pleasantville, Cerro Gordo County, Iowa, United States of America page welcome