The advantages of hiring an architect for your home project, USA property design advice, American house designer
Advantages of Hiring an Architect for Your Home Project
20 Sep 2022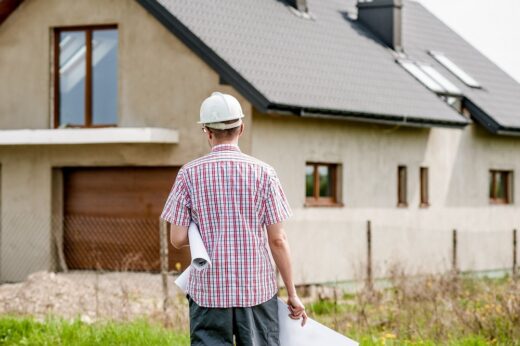 You are probably on this blog today because you have finally decided to build your house. Next, what?
You could have concerns now, such as whether you should speak with a contractor directly or an architect first.
Is it worthwhile for my new home to hire an architect? Employ the right person for the complex task of building a house to go smoothly.
Drafters, engineers, and architectural technicians have special skills that one may not have. Thus you need to hire a particular professional for a specific job.
Learn all the answers to your queries from this post as we focus on getting to know an architect and his job.
What exactly does an architect do?
An architect typically offers the following services:
Concept creation
Studies on the viability
Application Preparation
Drawing up precise construction plans
Locating and screening consultants and contractors
Management of the agreement
Project administration while the build is taking place
Each of these services calls for a distinct set of abilities. Therefore, hiring residential architecture services with the right expertise is crucial. An architect familiar with your neighbourhood will also have valuable connections that you can use to get your project finished well, on time, and within budget.
Responsibilities of an Architect
It's simple to believe that architects only work on office buildings and skyscrapers; it's a simple way to put off tasks. But the reasons listed below might persuade you to hire one for your upcoming residential project.
Make your aspirations a reality
Over a coffee, an architect can visualize your ideal home.
This prevents you from spending thousands of dollars on custom plans that you might still need to modify or a drafter who produces subpar work.
Not to mention the hours spent browsing through custom plans on the internet in search of the perfect one.
The architect asks you about your ideal home even before your initial consultation. Then, you can convey that idea to your home designer using plans, videos, pictures, and rough sketches, just a few methods.
Once that is finished, they will create a few rough sketches to ensure you are on the same page.
You'll get more than just a rough sketch of your idea for a design investment that consumes about 8% of your budget.
The architects take your concept and purposefully create a building that highlights the assets in an area. They identify the unique features and create a visual plan that engages the elements in your surroundings.
Experts refer to it as the "marriage of the structure with the site."
Once you've agreed, they construct a "fun-sized" model home or a 3D image of your future home.
Naturally, this is only done for aesthetic purposes.
The architects will create more intricate technical drawings with your approval for general contractors and building permits.
Reduce long-term costs
Hiring an architect that will save us money is the last thing prospective homeowners consider. But in fact, it's the reality. With ruthless designs, architects can proactively save money on construction costs and accumulating expenses.
You can be sure, for example, that the builder won't overcharge you for the project. In addition, architects can assist you from the outset in handling the challenging portion of contract negotiations with the contractors.
Additionally, they stop contractors from overcharging you for the quantity or price of the materials.
Architects constantly keep up with the newest eco-friendly and energy-saving building materials. In this manner, you can benefit financially from their suggestions even more. Additionally, you'll be providing the best for your family and yourself.
Contrary to popular belief, hiring an architect will probably result in more cost-effective spending than doing it yourself.
Communicate with the building contractor and be heard
On your residential project, an architect pays attention to you and ensures that other subcontractors do. In addition to transforming your concepts into a workable blueprint for builders, architects will ensure that builders accurately depict them.
The key takeaway is that an architect will go above and beyond to ensure your dream home is realized. Moreover, they take care of it with enthusiasm.
You may still agree or disagree with any actions, though.
Similar to how Ted Mosby's restaurant building in the shape of a stetson cowboy hat was rejected by the Texas business magnate.
Avoid Expensive Mistakes
Making corrections before the house is built is much less expensive than doing so after. Before construction begins, you are free to advertise and remove structures. The worst thing is that the design stage will take longer and cost more money.
Generally speaking, architects can help you avoid paying rent or eating out while you wait for the project to be finished.
How are they going to do that?
Again, before the contractor even steps foot on your property, architects pay close attention to every detail. As a result, there won't be much time wasted, resulting in costs outside your budget.
Hiring an architect prevents mistakes in your residential project.
Effective Resource Management
It's important to note how skilful architects use resources for their projects. The most fashionable materials that fit your structure's needs for durability, type, and quality are chosen by architects. They currently collaborate closely with your contractor.
Not just how architects choose affordable, environmentally friendly, and high-quality materials are intriguing.
Additionally, it describes how each accessory and appliance will be carefully chosen to reflect your personality.
Architects won't saturate your home with light bulbs, though, in reality.
Instead, they optimize ventilation and natural lighting throughout the structure.
Long-term, this will lower your family's utility costs for lighting and cooling.
Generally, the best materials are used and available when hiring an architect.
Have Someone Accountable for Your Contractor
You may have seen someone who only visits a construction site once a week and does nothing if you've ever visited one. That would be the architect in charge of assessing or checking if the construction design is followed.
Architects assist in guiding the progress of the builders in charge of the hard-core tasks such as concrete setting and building the form works. Your project depends on what is specified in your contract, and they also help the workers if they encounter problems implementing certain design aspects.
A good architect serves as your representative. They represent your interests when dealing with architects, engineers, and consultants so you can concentrate on issues that have a more considerable impact.
Some builders enjoy reporting to architects to ensure they are on the right track. As a result, you, the architect, and the builder are shielded from pointless delays and disputes.
Construction consulting
Architects are qualified to and will provide professional advice at every stage of your residential project, even though it isn't technically free.
A kitchen remodels, a cabin renovation, or the building of a house all benefit from an architect's oversight. That's not all, though.
If you don't already have a contractor, architects can also assist you in finding options. They also maintain a good working relationship by verifying no irregularities in your contractor's payment application.
Additionally, if you don't already have a contractor, they assist you in finding one.
When you hire an architect, you essentially get a brilliant thinker who serves as your fictitious project manager.
Project Completion
Imagining a home is one thing. But creating it exactly as you imagined — or even better — is beautiful to see. And one that is challenging to complete without an architect. You will feel immense accomplishment from the moment you share your idea until it is built and finished.
For Your Next Residential Project, Engage an Architect
It's up to you whether or not to hire an architect for your residential project, but you should. Despite their ostensibly high prices, they can assist you in designing and constructing a masterpiece that you probably wouldn't think your budget could support.
As a result, your property will have a higher resale value, and you will eventually spend less on utilities. Additionally, they help and oversee the project from start to finish, allowing you the luxury of peace of mind.
Alternatively, if you don't mind building a generic structure, you can spend the same as 98% of homeowners and hire a drafter or purchase online plans.
Comments on this Hiring an Architect for Your Home Project article are welcome.
Flooring
Flooring Architectural Designs – selection below for property:
Most common flooring installation mistakes homeowners make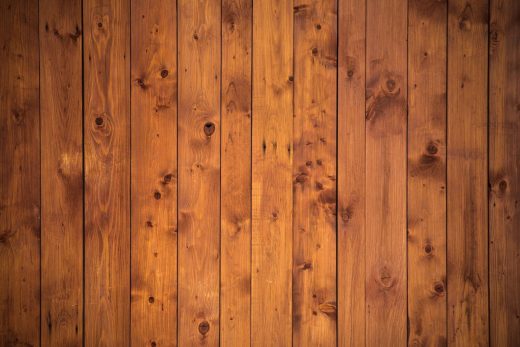 Solid wood flooring for your home
Advantages And Disadvantages Of Hardwood Flooring
Common Flooring In Commercial Renovations
Advantages And Disadvantages Of Hardwood Flooring
Building Articles
Residential Architecture – selection:
Comments / photos for the The Advantages of Hiring an Architect for Your Home Project page welcome