Hiring a licensed architect: how to find a good match guide, Building design tips, Architectural advice
Hiring a Licensed Architect: How to Find a Good Match
22 Mar 2021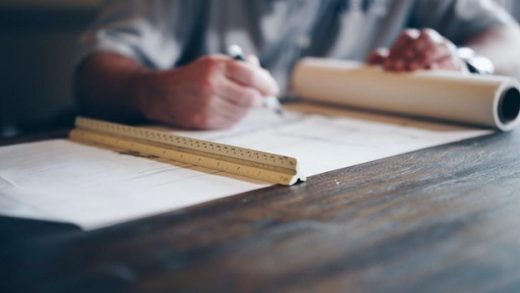 Everyone knows that when you plan to renovate an apartment or a house, you risk running into trouble with a general contractor. The work might be sloppy, or they might disappear. But that's not the case with everyone. Instead, an architect can lay out a bigger role than you expect in the project's quality and smoothness. When you decide to hire a renowned architect, it's more than normal to feel uneasy.
After, hiring a licensed architect is a huge commitment of both time and money. It only makes sense to want to get things as planned on paper.
The role of the architect?
You may find that architects can – but won't necessarily- manage a wide range of duties in a renovation. Not everyone realizes how big that range can be, and they often fail to talk through their expectations. With that said, we've laid out an overview of what you need to know before hiring one of these professionals.
How to Tell If You Want an Architect – Or at Least, a Skilled Architectural Designer
You have a problem with your house and have no idea how to solve it. Perhaps your laundry room in the upstairs hallway makes everything seem crammed every time you open the door. Or you need a new room, but every square inch of your home is accounted for.
Situations like these call for experts capable of helping you sort through the possibilities and come up with creative improvements that fit you, your lifestyle, and your budget.
You feel squeezed but don't want any addition. 
Before planning any addition to your home, a skilled architect will guarantee you are getting the most of all actual space. As such, the smallest proprieties often have underutilized areas that can be easily reconfigured and brought back into day-to-day use.
Oftentimes, what may look like a square-footage shortage is actually a circulation problem that can be solved with a few modifications.
Know what You Want, but You're Uncomfortable Making Choices by Your Own 
Home remodeling can be a very intensive and costly process that requires you to make a lot of decisions on things you know little about. A skilled architect will act as an intermediary/adviser who can help guide your home remodel project towards the best results.
Your local building authorities require an architect.
Very often, communities require an architect when someone decides on a home remodel. You will see that happening – specifically in some urban areas – where licensed architect or engineers is required to sign off your plans. In any case, ensure you check with your local building department to be sure.
You're remodeling a historic or unique building, changing styles, or building on a complicated site.
Perhaps you plan to elevate the roof of an 18th-century house. Or change your 1970s colonial building into a shingle style. Or why not add a second story to a home perched on the edge of a cliff. Where and when a design is necessary, hire an experienced architect.
Most likely, you've heard it dozens of times, but hiring a skilled architect means one more professional you will need to pay. The truth is somewhere in the middle. A good architect won't necessarily cost you more – it can save you money as well. One way is through value engineering – that's planning a way to get you a future you want at a lower cost. Architects might suggest replacing a similar but more cost-effective building material to get the same result. They can also help you avoid mistakes, whether in design or material, that you may regret later and ends up costing more money.
Ask the Right questions:
The questions you're asking during each interview are crucial. Maybe because they will give you the most insights into whether a potential architect will be a good match for you. Naturally, some uncommon questions will possibly pop up throughout the architect's sales pitch, but here's a list a few topics that will help you:
How interest is the architect in your current building project?
How busy is the company? Does your prospective architect have the capacity to take on your project?
Did they complete a similar project before? Where can you find a sample of their work?
What are the steps in the design process? Is there something you should be worried about?
How does their compensation work? Do they charge by square foot or hour? If something happens, are they entitled to a personal injury claim on your premises?
How often will you be meeting to discuss the project? How can you get in touch if you have questions?
How committed are they to the construction project?
Are there any networks of contacts they can recommend, like an engineer or interior designer?
How do they visualize the costs of your project?
Do Your Research
Your first move would be to build a list of architects in your area. In most cases, it's better to go with a local engineer because there's a great chance that they will be familiar with your local permit requirement and building codes.
To do that, take your time to ask around, make some calls, or even a recommendation from a family member or a friend can go a long way toward you having faith in your work quality.
Regardless of where you get your list of names, be sure to do your own research into each one. View samples from their portfolio, read online reviews and conduct interviews.
Hiring a Licensed Architect – Bottom Line
Hiring an architect is a huge decision. Not everyone is ready to spend hundreds of thousands of dollars to build a custom house. You will want to hire someone you know is capable of handling the job. With that said, use the tips above to help make your hiring decision somewhat more bearable.
Comments on this guide to Hiring a licensed architect: how to find a good match article are welcome.
Architecture
Building Posts
Can computers replace architects?
Architectural Masterpiece For Luxurious Modern Living
What is Modernist Architecture
Building Articles
Residential Architecture
Comments / photos for the Hiring a licensed architect: how to find a good match advice page welcome