Building a summer house tips, Real estate architectural features guide, Property style advice
Building a summer house: architectural features
2 November 2021
A summer house is a property that is located outside the city and is mainly used for seasonal living. Usually, it is intended for summer vacations, growing a garden and horticultural crops, spending the holidays there in the warm time of year.
What is the difference between a summerhouse and a country house?
Unlike a country house, a summerhouse cannot be called a full-fledged object of residence, even if all communications are connected to the building and insulation is performed. In addition, the architecture itself and the design differ in a number of ways.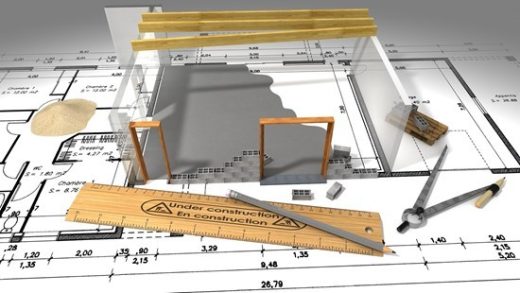 Foundation height and wall thickness
Since the summerhouse is used only during the warm season, there are no special requirements. Of course, the walls must be complete (otherwise the structure would be called a garden house), strong, with correctly installed window and door frames. But there should not be "two bricks" or a layer of insulation that would protect against freezing during cold weather.
Simplified layout
You don't necessarily need to install a boiler room, a vestibule, a dressing room, a storage room, an attic, or a basement. And even a bathroom is optional (amenities may be outside), but that depends on your preferences. There must be a kitchen, living room and bedroom, which are often combined with each other. Corridors and hallways aren't always necessary.
It is also worth highlighting the additional key elements of a suburban building. These include an open or closed veranda, a summer kitchen, a gazebo, a terrace. There may be an outdoor shower (without a water supply) in the yard, a covered parking space, or a greenhouse.
Lack of heating system
In country houses, one cannot live there without a boiler, convectors, warm floors and fireplaces, since each room must be heated during the cold season. This is not necessary in a summerhouse. If it gets too hot, you can install an air conditioner that you can turn on to cool the air.
Features of the architecture of the cottage
The main goal of the construction project is to create an optimal microclimate for living in the hot and sunny period of the year. This applies not only to the building, but also to its exterior. A number of design features can be distinguished:
Walling. They have a small thickness and reduced thermal protection properties. For example, it can use aerated concrete with a thickness of 250 mm or 1-1.5 bricks (without insulation).
Insulation of the attic. Insulation not only helps keep the house warm in the winter, but is necessary to prevent overheating of the cottage when it gets too hot outside. The attic is a place where maximum overheating points can occur, so it is worth taking care of comfort and safety in advance.
Uninsulated floors. Standard wooden logs or coverings without underfloor heating and insulation layers are used. But do not forget about the mandatory waterproofing.
Large window openings. They provide a sufficient supply of fresh air and maintain the most comfortable microclimate.
Installing awnings. They are necessary to protect the building from direct exposure to sunlight and to organize a recreation area during extreme heat or bad weather.
Planting trees, shrubs and green plants. Excessive insolation (overheating) is a problem for summer cottages, and plants will help protect the summer house against it.
Bear in mind that the cottage usually has only one floor, so balconies and loggias are excluded in most cases. Often, preference is given to pavilion-type quick-assembly structures, which make it possible to build any additional structure as quickly as possible and without large financial investments.
How to implement an architectural project for a summer residence?
First of all, you need to prepare the site. It is not recommended to first form a construction project, as it may not fit into the selected territory. After clearing the site, you need to determine the qualities of the soil and landscape, visually assess the future location of the cottage and options for supplying the necessary communications.
Development of a plan and design project
During the preparation of a project plan, it is necessary to indicate all the dimensions of the building, think about all the building's features and architectural details, and decide on the type of roof and foundation. At the same time, a blueprint with the design of the yard and the entrance area, the need for a shed, a garage, outbuildings, an outdoor toilet and a shower is created. After that, a plan for the location is signed.
Summerhouse construction
The construction of the foundation plays an important role in the building process. Despite the light weight of the structure, it must be securely installed in place and able to withstand temperature drops. Most often, the pile type of foundation is chosen.
After that, you can proceed to the construction of the walls. The materials that are typically used include bricks, aerated concrete, logs, timber or frames made of profiled boards.  Frames for windows and doors are mounted during the wall assembling stage. Do not forget about the supply of electricity, sewerage, water supply.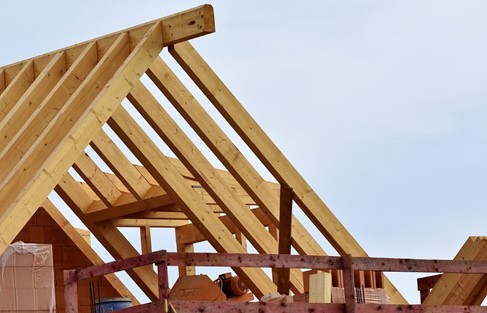 The roof is built last. It must be equipped in accordance with all the rules and have reliable protection from precipitation, wind, and different weather conditions. Do not forget that people usually live in the country only in the summer, and in the winter the room will be empty: in case of a leak, the problem will be revealed only after a few months, so this needs to be thought through during construction.
Interior and exterior decoration
Decorating a summer house typically doesn't require the help of a professional designer unless you wish to hire one. Usually simple, durable and comfortable furniture with no frills or excessive details is used. Often a sofa serves as a bed, and a dining table is also used as a kitchen table. It all depends on how long the owners will live in the country, how many people are there, etc.
Preference should be given to functional textiles, which will add coziness and comfort, as well as colorful dishes. Whether you want any decor depends on your personal preference.
It is much easier to implement a summer cottage project than a country house. First, there is no need to collect a large package of documents. Secondly, the cost of implementing such an architectural project is several times cheaper, and the construction takes much less time.
Comments on this guide to Building a summer house: architectural features article are welcome.
Residential Property Articles
New Property Designs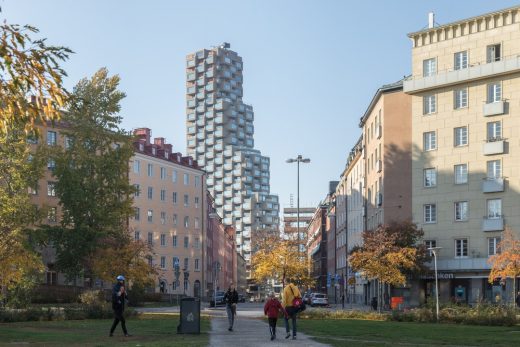 photograph : Laurian Ghinitoiu, Courtesy of OMA
Outdoor shade sails to keep cool in summer
Comments / photos for the Building a summer house: architectural features guide page welcome