Where to hire an architectural visualizer if you need one, Building design tips, Online CGI advice
Hire an Architectural Visualizer
16 Sep 2021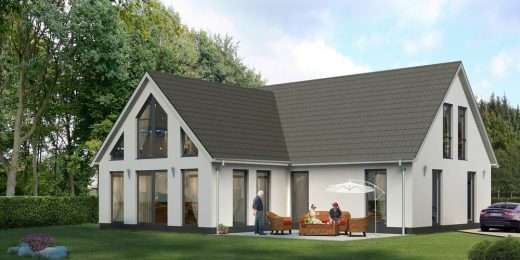 Where to Hire an Architectural Visualizer
With the help of the best 3D software, 3D artists can create lively visualizations. Architectural rendering is now a widely used process for creating real-life models, and we have only our technology to thank for enabling it.
Architectural visualizers can bring all ideas related to architecture to life. Earlier on, 3D artists could only work with drawings and sketches when presenting their work to potential clients. Now, through architectural rendering, these artists can create realistic images, animations, and 3D models.
The best benefit of architectural visualizations is that they can realistically present ideas to potential clients before starting construction. Moreover, 3d articst apply a real-time rendering tool which makes 3D designs interactive and immersive – while working with team members and customers more collaboratively. This enables easy and fast correction of mistakes and saves a lot of money since modifications don't occur when the construction has gone far.
If you are looking to find the best 3D artist to complete your project, you may be wondering where and how to hire one. That's why we've composed a list of online platforms that can greatly help you in this field, along with a thorough description of what an architectural visualizer is.
In addition, we'll list some of the benefits of 3D architectural rendering that should clear any doubt you may have on whether hiring a 3D artist is the best way to go or not. Working with a skilled architectural visualizer can be fulfilling, so let's see how to hire the best one for your project.
Who are architectural visualizers?
Architectural visualizers are 3D artists who have expertise in architectural rendering. Rendering means "create" in mundane terms and is a process that involves using the proper 3D rendering software to make images, videos, and other visualizations that are based on 3D shapes.
In other words, an architectural visualizer is an artist that can create a 3D model for any instance that a business needs a 3D model and visualization for. 3D visualizations are incredibly accurate and surpass any other type of representation that a model could have.
When hiring an architectural visualizer, it's essential to hire only the best ones so that your project will be realistic and prevent mistakes from being made when the actual construction process starts. Let's now take a look at what skills each architectural visualizer should have.
What skills do they have?
A skilled architectural visualizer has to be able to handle CAD. Moreover, that artist must know how to work with a camera, lighting, animation, visual project, texturing, 3D architectural modeling, and setting the focal angle.
Besides this set of primary skills, an architectural visualizer must know how to make photorealistic interior, landscape, and exterior visuals. Not to mention that supervising each project for error correction is also required from a skilled architectural visualizer.
Things to look for when hiring a visualizer
As we've already mentioned in the description of the five platforms you can find architectural visualizers on, upon choosing yours, it's important to:
Take a close look at their previous projects – if the artist doesn't have a transparent portfolio – don't hire them. Also, take a close look at their previous work, and if there isn't any, that probably means they are rookies;
Look for customer feedback – finding reviews is important because it gives you firsthand info on whether other clients were satisfied with that artist's work;
Find out which software they use – you have to make sure that your architectural visualizer has proper tools like applications, good software, rendering engines, and other visualization tools;
Where to find 3D artists
The latest rendering in architecture only shows that this type of art can make real-life models fast. Numerous companies search for the perfect 3D artists for such projects, which is when they turn to different resources that they can find online.
It's crucial to hire only professionals who will guarantee that your visualization of any interior, exterior, and the architectural project will be top-notch. 3D rendering artists, therefore, play an essential role in your company's outlook.
If the 3D artist is skilled, your visualizations will be professional, and your company won't be facing any drawbacks. We've composed a list of five reputable platforms to help you find out how and where to hire the best 3D artist for your business.
Easy Render
Easy Render is a platform you can access online. It's a great marketplace for finding and hiring 3D artists and offers easy navigation for all. The platform is highly reputable, and it places its most significant focus on 3D Visualization and Architectural Rendering.
It's primarily for architects, engineers, and designers who want to find and hire a 3D artist. How can they do it? Namely, if a client wants to find a 3D artist, they can post their job offer at Easy Render. The request will become visible to all 3D artists at Easy Render.
The artists who are available and want to work on the project will contact the client. This way, the client can find the most suitable 3D artist for a particular project, as only those capable of completing it will reach out.
Besides offering this convenient hiring procedure, Easy Render also enables clients to give direct feedback to 3D artists, resulting in collaboration. Easy Render comes along with a web application that allows easy payment processes and file transfers.
You needn't worry that you'll end up with bad results since Easy Render guarantees work of only the highest quality. 3D artists, you can find on this platform, come from 60 different countries, with good talent, an urge for competition, and the need for a job opportunity.
All projects will be delivered to you fast and with accurate feedback. The most important benefit of Easy Render is that this platform offers a pallet of skills, styles, and choices for you to find an adequate 3D artist who will design your project professionally.
Behance
As a part of Adobe, Behance is a free online platform, one of the leaders in discovering creative work. People worldwide join this community where they share only original ideas through their profiles composed of numerous projects.
The project you can find on a 3D artist's profile is usually a group of videos, images, and other digital content. Each project has an "Appreciation" and "View" option where artists can see how many people have appreciated and viewed their projects.
An URL comes with each project as well, so that you can easily share it across the web. A member of Behance can follow other users. Once you follow someone, you will get updates on your feed like the projects they uploaded.
The more profiles you follow, the more content will appear in your feed. You can view a project easily just by clicking on the project cover, after which all contents of the project will become visible to you. There are no restrictions at Behance – 3D artists can create as many projects as they like.
UpWork
On Upwork, you can find profiles of 3D artists with all the details about their work, resumes, and other content available for you to read. Before you hire a 3D artist from Upwork, there are some steps you need to follow.
First, make sure that you read about the work experience of each 3D artist you find on Upwork (experience outside the borders of Upwork). If a link on their profile shows a design, they completed for an important client, make sure you follow that link.
Second, don't be lazy to read all the feedback they got from the clients they did work for – it's the best information you can get firsthand and determine whether they should be your pick as well.  Read the testimonials of other clients who worked with them too.
Naturally, you should always read the portfolio of each 3D artist closely and check the skills they have to offer. At Upwork, most artists offer Concept Art, 3D Architectural Rendering, Interior Design, and other services from Architecture.
Google
Other than choosing a particular platform for hiring a 3D artist, many people resort to Google and type "3D artists" in their browser, hoping to find a skilled professional. However, this may turn out to be a bit chaotic since you'll end up with multiple offers that you can't check.
Plus, going through these lengthy results can take a lot of your time and effort; it would be a good idea to prepare yourself beforehand and plan how you can narrow down your search. Here are a couple of things to consider if you decide to look for a 3D artist on Google:
Determine what you need;
Visualize your end-goal in your mind;
Make sure you can communicate your ideas;
If you have these three instances covered, you will find your suitable 3D artist faster. Naturally, not every freelance 3D artist will be the right pick for you. Therefore, make sure you never rush your search, take your time, and minutely analyze each 3D artist.
Social media
If you opt to reach out to 3D artists via social media, the process may come with a silver lining. Yes, reading numerous reviews online of different 3D artists can indeed be a daunting task. Still, social media allows you to talk directly to them, which can sometimes be highly beneficial.
Once you start digging into reviews, it would be good to reach out to customers who booked a particular artist and talk to them to see how the whole process went. Check how satisfied they were at the very end of the project.
Once you determine that such-and-such 3D artist is suitable for you, use social media to contact previous customers directly. Next, thoroughly check the social media of your 3D artist, look for possible websites linked to those social media platforms, and check their business profiles.
How visualizers can help
Hiring a professional architectural visualizer comes with numerous benefits. Let's take a look at the top five that will greatly help you determine to hire a visualizer.
They are budget-friendly – in recent years, the overall cost of interior renderings and animation has dropped, and hiring a professional visualizer to complete your project will cost you 60% less than doing the work yourself without one;
They are time-saving – as you have the option to look through numerous portfolios of different artists (architectural visualizers), you get a chance to pick the best one who can complete your project fast. As a result, you save time;
They enable fixing mistakes before the construction process – with a professional architectural visualizer; you can analyze the project before you start building a house, workplace, or else. It will save both time and money;
They can help your business – if you hire professional 3D artists, your portfolio that they work on will be attractive and impressive. In turn, you will be able to increase sales in the future and get more clients;
They will provide only high-quality services – once you have chosen the skilled architectural visualizer suitable for your project, you will no longer have to worry about the quality of the product. If you did your homework right – you'd get only high-quality services;
Set your demands early on
Easy Render allows clients to post job offers with all the requirements needed from the artist on this platform. Setting your demands early on will allow you to narrow down your search as only the artists who are certain of being able to complete your project will reach out.
If you choose any other platform, it's crucial to communicate your needs to the artist before creating the model starts. In this negotiation, you make sure that the artist has the proper skills and won't waste time and money hiring somebody who will fail.
Establish a clear communication
Establishing a trustworthy relationship with clients is essential for every business. Clear communication between clients and architectural visualizers hired by them is the key to this trustworthy relationship.
However, it may sometimes be harder to achieve than it looks. Namely, the language of architecture is very professional and requires the knowledge of architectural terminology called "archispeak," which most clients fail to understand.
But this doesn't have to be a drawback in the artist-client relationship. The 3D visualizations that the artist creates speak for themselves. It's possible to explain each project instance in layman's terms to the client while the layouts, designs, images, and videos will tell the rest.
Hire an Architectural Visualizer Conclusion
Finding the best architectural visualizer takes time, but it's always worth investing in good research to reach only the best end-products. When you find the person that suits all your needs, you will get an astonishing project, and that's, after all, your main goal.
3D visualizations are beneficial as they boost your portfolio and promote your work. Once you find the artist with the right skillset from one of the platforms mentioned above, you can rest assured that your project will be in the right hands.
Comments on this guide to Hire an Architectural Visualizer if You Need One article are welcome.
Architectural Visualization
Architectural Visualization Posts
Importance Of Watercolors In Architectural Visualization
When and Why should you make Architectural Visualizations
Must-Have 3D rendering tools for architects
Building Articles
Architectural Design
Archiol's 2021 – Render challenge Contest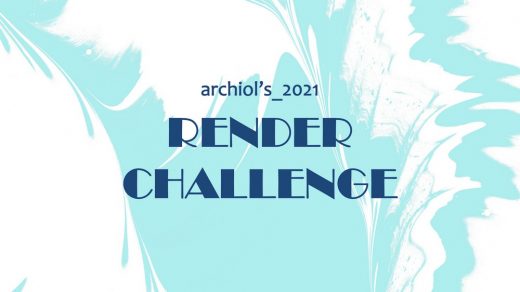 image courtesy of designer
Archiol's 2021 Render challenge
Comments / photos for the Where to Hire an Architectural Visualizer if You Need One page welcome