Effectively use your portable steam cleaner tips, Online clean property advice, Building guide
Effectively use your portable steam cleaner tips
27 Sep 2021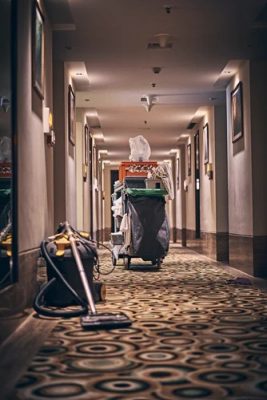 image source : unsplash.com
Are you new to the carpet cleaning business? Then you need a crash course on crash course on portable carpet steam cleaners. While the equipment itself is not very hard to operate, you may have some confusion about its use or rather, how to use it effectively. Don't worry because this article has your back with all sorts of tips.
Effectively use your portable steam cleaner with these tips
What to use a steam cleaner for
A steam cleaner has clear purposes as mentioned by the manufacturers. Listed below are some of these uses. You use the steam cleaner to clean
Ceramic and porcelain tiles and grout (only in they are sealed and glazed)
Glass shower doors and tracks (also for sterilizing these)
Patio door tracks and furniture (also for washing)
Pet cages made from metal wires
Exteriors of the appliances
Countertops in kitchen and other rooms (also for sterilizing)
Sinks and plumbing fixtures (also for sterilizing)
Drapes (when combined with a steam duster)
Mattresses and bedding
Ceiling fans
Hulls of boats
Garden tools
Algae and mould from synthetic decking material
What not to use a steam cleaner for
Steam cleaners are versatile tools. However, there are some materials and tasks they cannot do properly, and therefore, you shouldn't use them for these either. Using cleaners for the wrong purpose can potentially destroy your machine. You should not use a steam cleaner
Against unsealed, polished, or waxed floors
To steam-clean musical instruments
Against wooden surfaces or areas with paper and wood
Against wooden surfaces without a polyurethane-based finish
To clean antiques; their shellac or varnish finish cannot tolerate heat
On windows with nylon mesh screen
On laminate flooring with a fibreboard core (moisture can pass through the seams between planks)
General tips for steam cleaning
A steam cleaner has several applications. However, regardless of any applications, there are some general tips that you can follow to ensure you use the machine effectively.
Use the steam cleaner for only cleaning (and only the specific spaces mentioned above)
Only buy certified appliances
Always wear footwear when using the cleaner
Use the portable steam cleaner against a surface that can take high heat and moisture
Keep in mind the temperature variations that can affect glass and porcelain surfaces
Make sure all the attachments are properly fitted
Unplug the steamer when refilling it or changing attachments
Prop the still-hot and moist cleaner across a wastebasket after use to avoid damaging the table or floor
If your house gets hard water, use distilled water in your cleaner
Time-saving tips to use a cleaner
If you are new to steam cleaning, the process can take a long to finish. Here are some tips that will save your time:
Go from top to bottom when cleaning a door frame to avoid backtracking to re-clean
Plan the route you will follow for your cleaning task and the time allotted for each area; this allows you to stick to your chore without distractions
If the cloth cover of the cleaner is dirty, remove it to avoid smearing dirt when cleaning
Keep all the necessary attachments handy and store them with the cleaner for easy access
Take the time to clear the debris or particle to avoid dragging it to another area
Empty the steamer of water and clean any other part to ensure it's ready for the next cleaning task
Conclusion
Steam cleaning can be time-consuming and slightly confusing for beginners. The key is knowing what to use the steam cleaner for and knowing the right way of using the machine. However, with the general and time-saving tips curated above, you can ensure you are well-equipped to give the best of services to your clients.
Comments on this guide to effectively use your portable steam cleaner article are welcome.
Cleaners and Cleaning
Cleaners Posts
Finding good office cleaning companies
Factors to hiring house cleaning
Why You Should Hire Carpet Cleaning Services
Building Articles
Residential Architecture
Upper Parkbrae House, Aberdeenshire, Northeast Scotland
Design: Brown & Brown Architects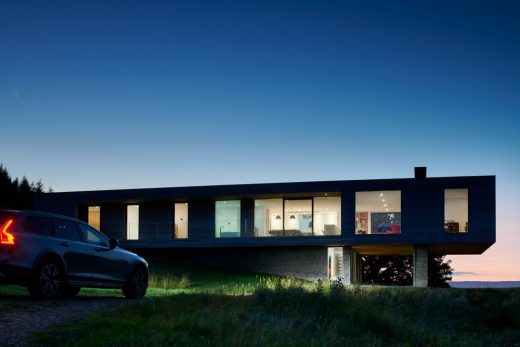 photograph © Nigel Rigden
Upper Parkbrae House, Aberdeenshire
Comments / photos for the Effectively use your portable steam cleaner advice guide page welcome