Archiol's 2021 Render challenge, Architecture Competition, Design Contest
Archiol's 2021 Render challenge Competition
6 June 2021
Archiol Render Challenge Competition Winners
Archiol's Render Challenge Winners Announced!
Presentation skills are just as important as designing; one of the best mediums to present your architectural designs is through rendering. Architectural rendering aims to create life-like experiences of the buildings before they are built. Rendering aids the designer to convey ideas, an image that represents the designers' imagination most realistically.
Archiol's 2021 Render Challenge received 113 entries, scroll down to see the finest of architectural graphics from participants from all over the world.
• First Prize Winner_ Jiaman Xu, Ruiheng Zeng & Xiaoxin Wang (China)
• Second Prize Winner_ Antonella Marzi, Chiara Marzi & Marta Dituri (Italy)
• Third Prize Winner_ MiroslavNaskov (UK)
• Honorable Mention_ Niu Yifan (China)
• Honorable Mention_ ZHIXIANG XIA (China)
• Honorable Mention_ Tim CheC (US)
Archiol Render Challenge Winners in Detail
First Prize Winner_ JIAMAN XU, RUIHENG ZENG & XIAOXIN WANG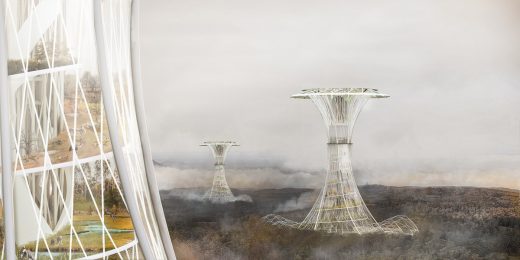 Forest fires have always been a desperate topic. In the case of severe forest fires, it is difficult to protect the lives of animals. The Amazon rainforest in 2019 and the Australian forest fires in 2020 caused devastating damage. Countless wild animals died in the fire or were displaced, causing people's attention. It is precise because of these facts that the rescue of wild animals in fires needs to be widely recognized, and we need to provide them with a temporary shelter.
The refuge site is in New South Wales, Australia, which is hot and less rainy, which is one of the places prone to forest fires. When a fire occurs, the building uses the collected water to spray water through a spray device to form a low-temperature environment and attract animals to take refuge.
In order for our animal shelter to be self-sufficient to the greatest extent possible without human intervention, the operation of the building depends entirely on natural forces. According to realistic theories such as energy conversion, we set up rainwater and fog collection devices to solve the water problem of the building. The fog is converted into water and rainwater is collected to the water storage device at the bottom of the building, which can provide a continuous supply of the ecological environment inside the building. Provide water resources.
The refuge restores the original living environment of Australian animals as much as possible and ensures internal ecological diversity. In order to reduce the damage to the natural ecological environment, we spiral up the ecological layer to reduce the footprint of the building and recreate different ecological environments on the spirally rising ramps and natural environments that can provide sufficient refuge space for animals. Including the basic natural environment such as pools, swamps, grasslands, woods, etc., so that it is divided on each layer but connected to each other.
For example, kangaroos like to run in the bushes, koalas will sleep on eucalyptus trees, wild dogs are used to hunting in the desert, platypuses usually hide in caves by the water, and ostriches with strong adaptability are suitable for most environments, such as open plains, forests or the desert doesn't matter to them.
After the fire, the forest is slowly recovering, and the animals can return to the natural environment and rebuild their homes. Of course, the animals can continue to stay inside the building, and the food chain can maintain the relative balance of the ecological layer. Animals can enter and leave the building at any time to increase the sense of familiarity and belonging. Perhaps more lives can be saved the next time a fire occurs.
Second Prize Winner_ Antonella Marzi, Chiara Marzi & Marta Dituri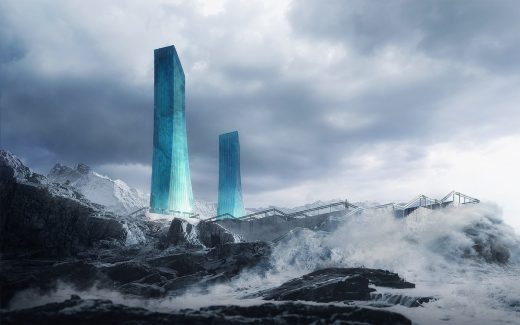 ICE TOWERS
"A powerful and evocative gesture, a reinterpretation of the monument in a modern key."
Our concept design is stemming from abstract ideas and shapes in inhospitable environments that become an architectural project. The site context aims to stimulate people's thoughts on the consequences of human intervention in the living environment and adaptation to architecture.
Two crystalline monoliths emerge in the Arctic landscape. The building's volume explores the sense as an ice sculpture on the rocks, by means of materials, textures, and colors.
As generated by tectonic forces, they guard and conceal an entire underground world. The towers rise from a submerged area, bursting through the surface, which integrating into the landscape – between the cliff and ocean waves.
Third Prize Winner_ MiroslavNaskov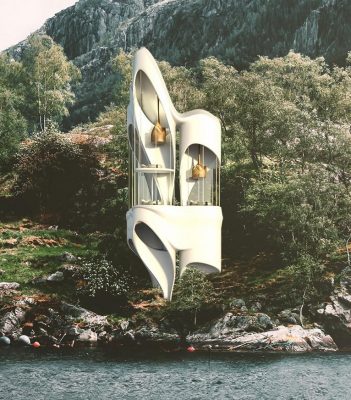 The Forest House, nestled in the serene verdure of the Northern Italian countryside provides its visitors a unique experience. It is nonconformist yet resonates with the rawness of the nature around it.
The stilted housegives one the feeling of being lifted and placed in Nature's lap, capturing breath taking views of the lush green clad mountains as well as the calm lake set between them. The fluid design and soft volumes of the space add to the tranquillity of the space. The transparency provides panoramic views, inviting nature to become part of the space. Blurring the boundary between the interior and the exterior, the house and nature are in perfect symphony with each other.
The structure uses prefabricated 3D Printed structural elements. This not only eases the process of fabrication and significantly reduces cost but also has least impact on the natural environment.
Bespoke furniture designed for the space uses a similar language in design and materiality providing a wholesome yet luxurious experience in all.
Honorable Mention_ Niu Yifan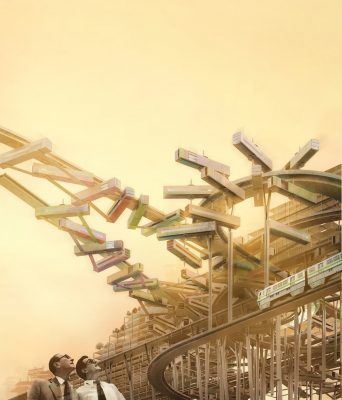 The globalized new coronavirus epidemic has thrown architectural problems with meaningful thinking to architects. Now in the post-epidemic era, how should architects rethink and define the contemporary attributes of physical public spaces? How to tap and strengthen the quality and value that cannot be replaced by virtual space, and make a targeted response in the design?
My work intends to show the current social situation in a warmer and more hopeful post-epidemic era. Through the architectural vision of the post-epidemic era. I designed a city with extremely prosperous traffic, because traffic is a prerequisite for urban development.
I also designed a public transportation transfer station that can be rotated to facilitate the transfer and transfer of people. This rotation takes five minutes. When the turntable returns to its original position, the station will welcome the next wave of people, and people will meet in this regular and random space. The transmission lasts ten minutes. Then continue to spin for the next five minutes.
This work shows the sense of science and technology that people yearn for in the post-epidemic era and the warm connection between human. The sun shines into your sight through the movable buildings built under traffic, and everything is under the radiation of the sun, with a sense of post-modernity and technology. Everything is very peaceful and full of hope, expressing the prosperous industrial and social development after the epidemic.
Honorable Mention_ Zhixiang Xia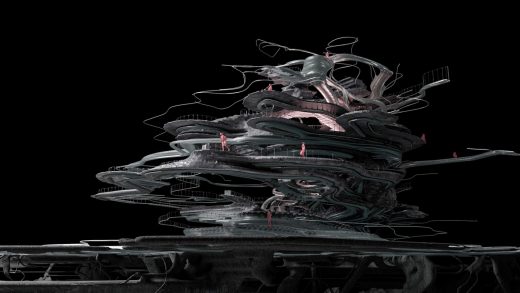 The image indicate an architecture which is driven by our minds. I'm always thinking about creating an architecture embodying our souls. The main structure of the architecture can grow and expand as our mind keeps developing. From bottom to top, every part of the structure shows the different stages of our mind, which in the image I visualize it by the people's activities.
And the connectivity is infinite and continuous; everything is intertwined and bounded together with an invisible force which can be described as the inner inspiration of every thought. Finally, architecture becomes an extension of our minds and it fully shows our inner space.
Honorable Mention_ Tim CheC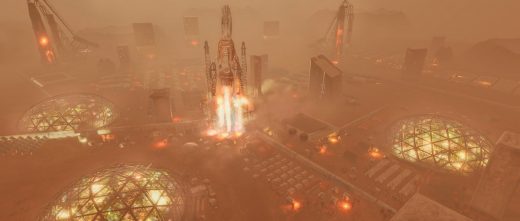 The distance between Mars and the Earth is approximately 225 million kilometers, making it the closest "livable" planet to the Earth.
Whether the movie" The Martian", the landing news of the NASA's "Perseverance", or even the "SpaceX" company founded by Elon Musk, they all showed us the mysterious appearance of Mars. I am the person who love future technologies and science fiction pretty much. I can't help but think, when I am 50 years old, will I be able to live on Mars at that time?
In this artwork, I tried to imagine what it might look like when people live on Mars in the future. I took Transit-Oriented-Development (TOD ) as my main concept. The various facilities are connected by channels. The center of the facilities is a big rocket, which will carry the residents transport between different planets.
The main residential facility large greenhouse buildings, which are filled with plants and oxygen. It creates a suitable space for people to live in. On the outer side, there are some Industrial facilities which can mine buried ice and create energy for residents to use.
Is it possible to build a self-sufficient city on Mars? How does it feel like when living on Mars? Are there other planets that can be explored by humans besides Mars? I am curious and excited in the technology and lifestyle of future. I hope through this artwork, everyone can share their imagination about the future living lifestyle.
Shortlisted Entries
• Reality is merely an illusion _ Aditya Bhole
• Echoes of Nirvana_ Chang Wu
• In the middle of Mediterranean sea_ Patricija Gjugjaj
• Parallel 2077_ Lingfang Shao
• House on a Pavilion _ Tanvi Daga
• What is a vertical city _Xinyu Li
• _ Davide Cannone & Ilaria Impagnatiello
• The Blurred Forest _ HAOXIAN CAI
• Residential Energy Gathering Ring _ Wenqi Fan
• Non-To-Scale Megastructures: Where Man Meets the Machine _ Mohamad Alamin Younis
• Gaotai Residential _Bó Hú & Yixuan Yang
• "parts of a whole"_ Lingjing Shi
• A roundabout near the entrance of a small city_ Ioulianos Angelos Karantzios
• _ Shreyash Gupta
• _ Florian Mladek
Archiol Render Challenge Competition Jury
Competition Jury:
• Randy Sovich, AIA
Randy M. Sovich, AIA, is co-editor of T3XTURE, an international architectural and design publication exploring texture, ornament, and pattern in a new architecture. He is the founding principal of R. M. Sovich Architecture, Inc., a socially-conscious practice located in Baltimore, Maryland, creating nurturing places for communities, the disenfranchised, and vulnerable populations.
• Nicole Cullinan
Nicole Cullinan is an Australian born European writer who has an established career in the architecture and arts industry. Sheenjoys the privilege of working with a number of prominent creatives, discovering what it is that makes their work unique. With a passion for place making and the built environment. She is a published academic author and an alumnus of The University of Melbourne.
With a side hustle in photography, her images have been featured on the National Gallery of Victoria and Heide Museum of Modern Art websites and socials. Recently she exhibited as part of the Photo 2021 collaboration with French artist JR at Federation Square. She believes the architects work can be more than what the eye can see; 'allegoria dei sensi'. A trinity of function, form and feeling.
• Igor Neminov
Igor is an Art Director at Shimahara Visual, based in Los Angeles and has produced an innumerable amount of marketing and competition images for a some of LA's award winning Architecture firms, which includes Morphosis, P-A-T-T-E-R-N-S, Tom Wiscombe and Frank Gehry Architects.
Igor is an award winning artist with over 10 years of professional design experience. He is also a gifted leader who is able to raise the artistic bar of everyone around him.
Organiser:
Artuminate: https://www.artuminate.com/
Winners Announcement: https://www.artuminate.com/competition-winners/render_challenge_2021
Previously on e-architect:
post updated 29 Apr 2021
Archiol Render Challenge Competition
Due to some technical issues in the initial registration period the organisers were asked to extend the registration dates of the Render Challenge Competition which was announced earlier.
Extended timeline is as follows:
Registration Deadline: 5th May 2021
Submission Deadline: 7th May 2021
Result Announcement: 5th June 2021
All deadlines are 11:59 PM UTC (Coordinated Universal Time).
8 Mar 2021
Archiol's 2021 – Render challenge Contest
Introduction
Presentation skills are just as important as designing; one of the best mediums to present your architectural designs is through rendering. Architectural rendering aims to create life-like experiences of the buildings before they are built.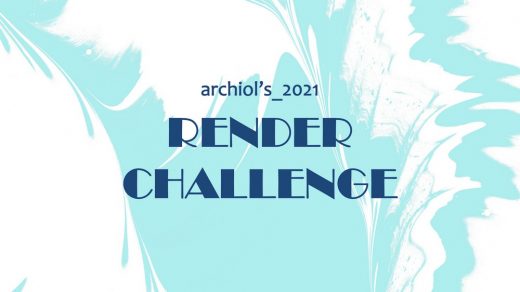 Rendering aids the designer to convey his or her ideas, an image that represents the designers' imagination most realistically.
Competition Brief
Create one rendered architectural graphic design that says it all. As this competition aims at exploring and understanding rendering (a medium of conveying designs) to an unimaginable extent, so you are free to choose the type, location, scale.
The Rendering can be hand-drawn or digital.
Specific Requirements:
A single rendered Image
A description of not more than 500 words (100 words minimum)
Awards
Interview
Interview of the all the winners ( top 3 + honourable mentions)
Photos, articles and news will be published on our platform
Publication
All the winning entries will be published on our platform.
Certificate:
Top 3 entries will receive certificates
All our winners will receive e certificate.
All the participants will receive a participation certificate.
Important dates and judgement criteria
Registration deadline: 28th April 2021
Submission deadline: 30th April 2021
Result announcement: 31st May 2021
After completing the checkout, you will automatically receive a confirmation e-mail. If you can't find the e-mail in your inbox, please check your spam folder.
Fees
A standard registration fees of ₹1200
Jury
To be announced
For more details please visit our website archiol.com
Competition link: archiol.com/archiol-competitions/render_challenge_2021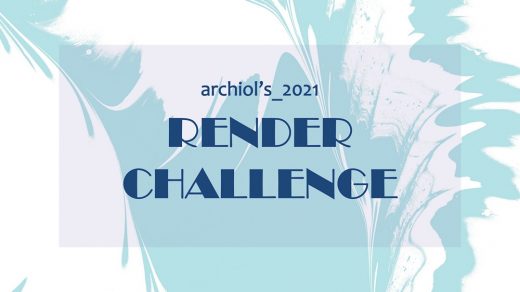 Subscribe to our news letters for regular updates.
Learn more on: https://www.archiol.com/
Facebook: https://www.facebook.com/archiol.fb/
Instagram: https://www.instagram.com/archi_ol/
https://www.instagram.com/architecture_competitions_/
Pinterest: https://in.pinterest.com/archiol/
Archiol's 2021 – Render challenge images / information received 080321
Korea Architecture Competitions
Recent Korean architecture contests on e-architect:
3rd Generation New Towns in Korea Design Contest
3rd Generation New Towns in Korea Architecture Competition
Main Library Gwangju Design Contest
Main Library Gwangju Competition
South Korea Architectural Designs
South Korean Architecture Designs – architectural selection below:
Hankook Technoplex, Pangyo, outskirts of Seoul
Design: Foster + Partners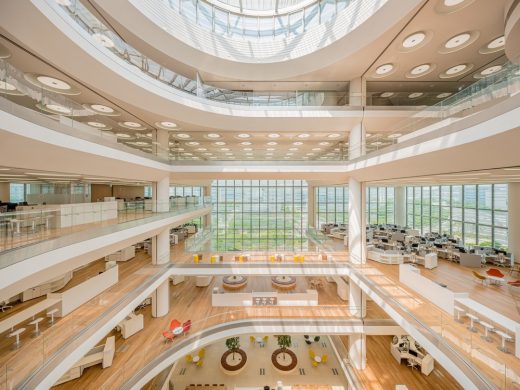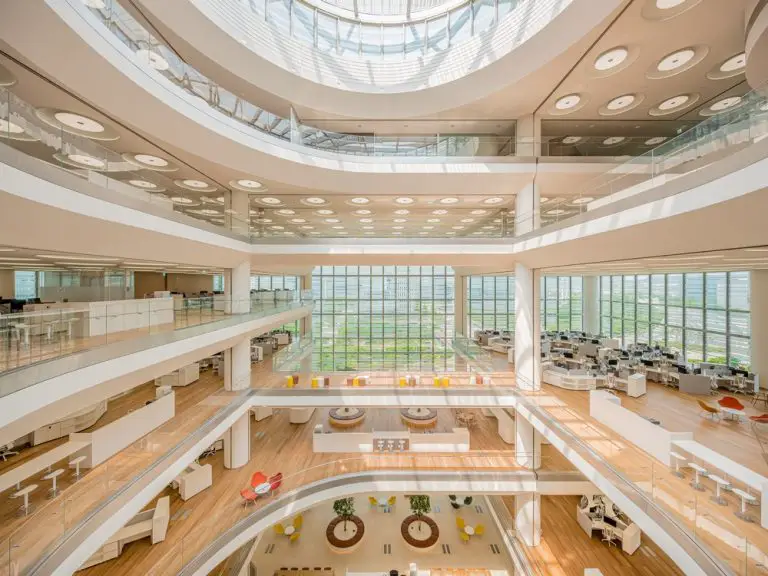 photo : TIME OF BLUE
Hankook Technoplex Pangyo
Top-level executives are co-located with their teams on different levels, which promotes interaction between the key members, and enables a more fluid flow of information within the company.
Amorepacific Head Office, Yongsan-gu, Seoul
Design: David Chipperfield Architects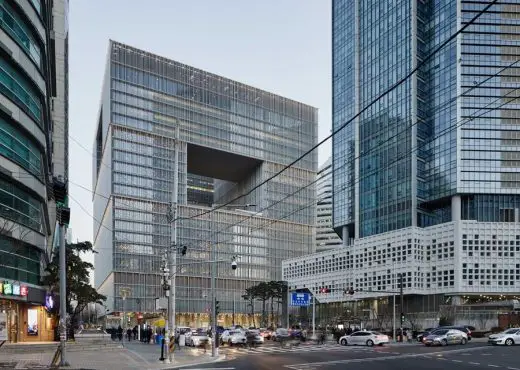 photograph © Noshe
Amorepacific Headquarters in Seoul
This new rectilinear building is located between the site of a spacious public park currently under development, and a business district of high-rise towers.
Architectural Competitions
Current / Recent architectural contests on e-architect:
2020 Bcome International Ideas Competition
2A Continental Architectural Awards 2020
2A Continental Architectural Awards 2020
Re-imagining Stations Competition
Network Rail Re-imagining Stations Competition
London Architectural Competitions
Flexible Housing Competition for Great Places Lakes & Dales Partnership
Comments / photos for Archiol's 2021 – Render challenge page welcome