Guide to micro louvre screens, Home external shading, Building window covering, Property shades
Guide to Micro Louvre Screens
29 Apr 2021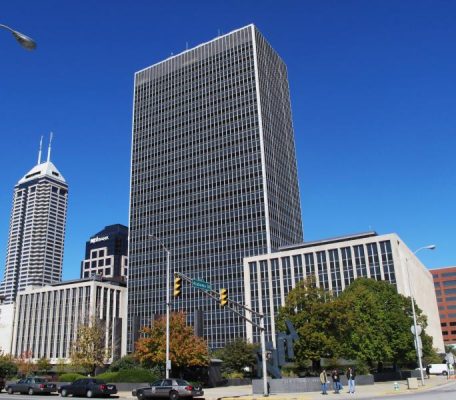 Light and heat from the sun enter directly into most buildings through the windows. The excess heat may require air conditioning which usurps energy that could be used for other purposes. The blinding glare from the sun can be a bother to the occupant. The MicroLouvre screens are a sustainable design covering placed over windows to controls light and heat from the sun and reduce energy consumption. Its design helps to shield occupants from adverse weather effects such as strong winds. They are a great addition to your building.
The MicroLouvre screen consists of a solar shading technical fitting made from fine bronze wire mesh that is only twice as thick as human hair. There are over 700 micro louvres in every meter of mesh, each screen angled to deflect solar transmittance from the seething heat of the sun.
They are primarily installed to a building's facade to:
-Absorb and dissipate solar heat
-Provide protection and privacy
-Provide unfiltered daylight for occupants
-Provides protection from solar heat and light glares
-Maintain perfect vision through full color rendered natural light
Features of the MicroLouvre screens include:
The framing used is anodized or polyester powder
The frame corners are concealed with internal reinforcing
Top and bottom frames are pre-bowed to reduce deflection
Fasteners, anchors, and hardware are corrosion-resistant materials
Each louvre is 0.3mm thick and 1.2mm wide
Each louvre is Coated in black polyester for durability
The louvres have a light-absorbing finish to eliminate reflected heat and light
The functionality of the MicroLouvre:
-Provides full shading at sun angles greater than 40 degrees
-Provides 32 % shading in very low angles
– Absorbs up to 92 % of solar radiation. Up to 82 % of heat from the sun is absorbed by the screen and radiated outwards. Due to this, 86% of heat gain is reduced; hence the building is cooled naturally.
-Allows for adequate ventilation with a 79 % open area for air to pass through
Here are a few sections of the screens and frames worth paying attention to:
Durable frames: Frames are designed for anti-vibration. This ensures that panel integrity is maintained even at wind speeds exceeding 100mph.
Fire-resistant material: MicroLouvre screens meet the existing legislation for external products on high-rise buildings. They are used in bush fire areas because they are fire-resistant.
Lightweight metal fabric: The metal fabric used in the screens weighs only about 2.43lbs per square meter. The whole screen weighs only about 5.3lbs. They are so light, and hence they can be fitted on any building with minimal intrusion.
Hurricane proof structure: They offer very little surface area resistance due to their lightweight and Clear Open Area (COA) of 80%. They can therefore withstand Hurricanes.
Advantages of the MicroLouvre screens
-They cut the costs of air conditioning
-MicroLouvre frames can be made from wide-ranging materials for any shape or size. Hence, they can be adapted for any configuration.
-They are lightweight and Easy to Install or Retro-Fit
-They are fire-proof and non-combustible, adding to their durability
-They are durable: The frame is lightweight and strong, making it durable and easy to install and remove. They can last up to 40 years, and they require minimal servicing, and are maintenance-free.
-Their design ensures that they can dissipate strong wind and therefore withstand hurricanes. Offering wind resistance for wind speeds of up to 100mph
-They offer an unobscured outward visibility
-Offers Directional Privacy; occupants can see what's outside, but those watching from outside can hardly see inside
-Reduces outside noise by 50%
-They have a wide application: Can be used on both low and high rise buildings
-The fine nature of the materials in the screen keeps away insects. It is therefore effective for insect and pest control.
-It reduces glare from LED light inside and from the sunlight outside to allow clear vision
-Superb aesthetics: The MicroLouvre metal fabric is adaptable to a multitude of designs. The frame and the louvres inside can be used in various shapes, colors, and sizes to suit the aesthetic needs of your building.
Guide to micro louvre screens Summary
The MicroLouvre screens neutralize solar heat before it gets through the window. It dissipates the sun's heat into the atmosphere while allowing ventilation and natural light to get through. As a result, it provides perfect vision, balanced light, and a cool interior.
Comments on this Guide to Micro Louvre Screens article are welcome.
Building Facade
Facade Posts
Must-know tips to select sandblasting service
Natural slate rainscreen cladding system
Use of Aluminium in Architecture
Fire-Safe Aluminium Rainscreen Cladding
Buildings
Residential Architecture Articles
Comments / photos for the Guide to Micro Louvre Screens page welcome