concrete production ground granulated blast furnace slag, GGBS building material, Mineral products emissions, Architects
Ground granulated blast furnace slag in concrete production: GGBS
29 Sep 2023
Concrete production : ground granulated blast furnace slag (GGBS) is "a limited and constrained global resource"
News from The Institution of Structural Engineers, Concrete Zero and The Concrete Centre.
GGBS's use to reduce greenhouse gas (GHG) emissions in concrete needs to be carefully considered.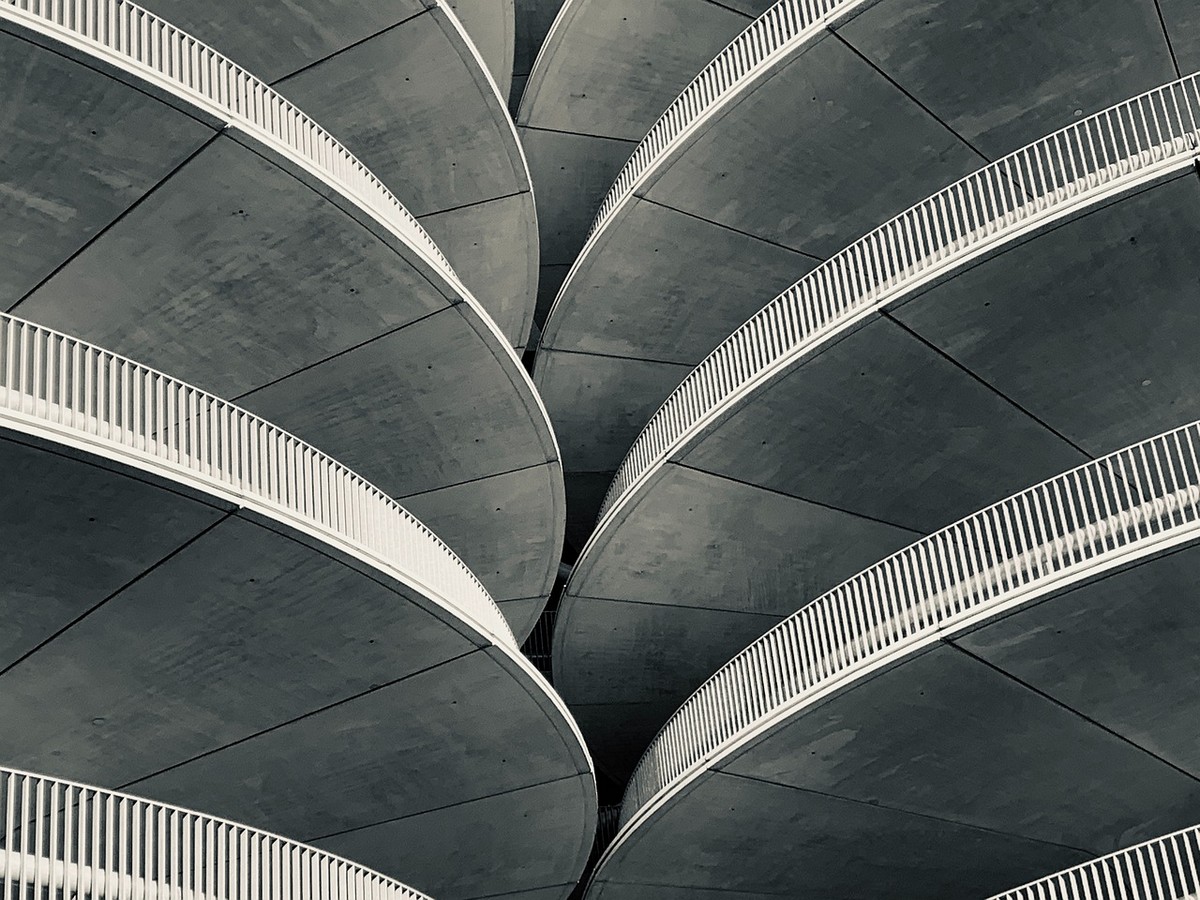 GGBS in concrete production
A group of 13 experts from across structural engineering, concrete and cement industries, construction, academia, and civil society have collaborated on a paper that reviews the use of ground granulated blast furnace slag (GGBS) in concrete, and examining ways that this may change in the future.
The efficient use of GGBS in reducing global emissions aims to better understand this co-product of iron and steel manufacturing, especially at a time when the concrete industry is considering its role in the climate crisis, looking for ways to decarbonise its operations and products.
For many years GGBS has been specified as a partial replacement for Portland cement clinker ('clinker') in concrete due to its technical properties – such as improving concrete's durability. More recently reducing clinker with GGBS has become the 'go-to' method for decreasing the carbon intensity of concrete in the UK, as the production of GGBS results in far fewer greenhouse gas (GHG) emissions than the production of the clinker that it replaces.
The paper demonstrates that GGBS is a limited and constrained resource that is almost fully utilised globally. Any increase in its use in one geographic location is highly likely to result in a reduction elsewhere, balancing each other out overall.
The authors conclude that any local increase in the amount of clinker substituted with imported GGBS is unlikely to decrease global GHG emissions – which means that GGBS should not be used in high proportions just in the hope of reducing GHG emissions.
Will Arnold, head of climate action at The Institution of Structural Engineers (IStructE) led the project and co-authored the paper, and comments: "Our purpose is to explain that GGBS is not a silver bullet for GHG emissions in concrete production as our paper demonstrates global constraints in GGBS availability. As a material, GGBS needs to be carefully considered to ensure it's being used efficiently, and in the most appropriate manner."
The authors stress that this does not mean that GGBS's use should cease altogether: such a move would increase global emissions as more clinker would need to be produced globally to compensate. A key recommendation is that global supplies of GGBS should continue to be fully utilised, and that GGBS should still be used, particularly where required technically, and should come from well-established supply chains.
Iva Munro, ConcreteZero Lead at Climate Group, explains: "Alternative options beyond GGBS exist for reducing clinker usage and global GHG emissions – and engineers and designers should work with the supply chain to identify the best way to do this on each individual project."
Noushin Khosravi, Sustainable Construction Manager for the Mineral Products Association (MPA) adds: "Through collaboration with the value chain and a shared commitment to a sustainable future, the UK Concrete industry can create a blueprint for sector decarbonisation in a manner that is globally scalable. By encouraging efficient utilisation of SCMs (Supplementary Cementitious Materials) at a local level and accelerating adoption of new technologies, we can effectively reduce global GHG emissions."
As a way forward, the paper recommends that designers, contractors and those along the supply chain ask three questions early in the design process to optimise GGBS use. These questions aim to secure a better understanding of the project opportunities regarding the need for, and availability of, GGBS:
• Do we need GGBS for technical reasons?
• Is there a well-established GGBS supply chain for our project?
• How else can we reduce concrete emissions?
The efficient use of GGBS in reducing global emissions: An appraisal of the global availability of ground granulated blast furnace slag summarises an extensive literature review undertaken by the authors over the last year. These experts are:
• Will Arnold, Head of Climate Action, The Institution of Structural Engineers (IStructE)
• Paul Astle, Decarbonisation Lead, Ramboll
• Michal Drewniok, Assistant Professor in Civil Engineering, Leeds University
• Tim Forman, Senior Teaching Associate and Director of Studies, University of Cambridge
• Ian Gibb, Technical Principal, Mott MacDonald
• Fragkoulis Kanavaris, Leading Concrete Materials Specialist and Principal Engineer, Arup
• Noushin Khosravi, Sustainable Construction Manager, Mineral Products Association
• Bruce Martin, Associate Director, Expedition Engineering
• Andy Mulholland, Director, AMCRETE UK
• Iva Munro, Senior Manager Industry, ConcreteZero lead, Climate Group
• Karen Scrivener, Professor of Construction Materials, École Polytechnique Fédérale de Lausanne (EPFL)
• Mike de Silva, Head of Sustainability, Clancy Group
• Gareth Wake, Director, British Ready-Mixed Concrete Association / MPA Ready-Mixed Concrete.
The paper is endorsed by The Institution of Structural Engineers, Climate Group, MPA The Concrete Centre, and the UK Low Carbon Concrete Group.
A free launch event for this paper will take place on the 26 September online and at IStructE's headquarters in London. Several of the expert authors will present the paper, outlining the global availability of GGBS, advising on how best to use the available supply, and commenting on what this means for concrete specifiers and suppliers. Book here: https://www.istructe.org/events/hq/2023/the-efficient-use-of-ggbs-a-cross-industry-study-%E2%80%93/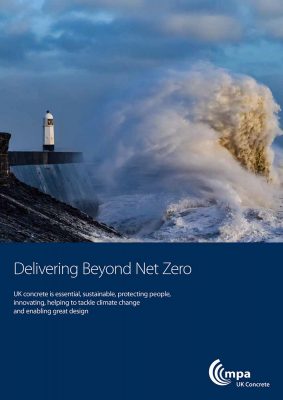 About GHG emissions in concrete
Concrete is responsible for about 8% of global GHG emissions. The majority of these emissions come from the production of the clinker used in the concrete. Creating clinker requires limestone to be fired at high temperatures through the burning of fossil fuels, typically coal. This process decarbonises the limestone, releasing carbon dioxide (CO2) as a byproduct. The burning of coal and the decarbonisation of the limestone each contribute to around half of clinker's GHG emissions.
Relationship to ongoing media coverage surrounding RAAC (reinforced autoclaved aerated concrete) panels:
– The GGBS paper refers to the use of standard concretes, not RAAC which is no longer manufactured in the UK.
– Using GGBS in concrete does not typically introduce safety issues, however we recognise that climate change threatens the longer-term safety of humanity, and so treat the topic with similar importance.
– The lesson to learn from RAAC is that when industry leaders outline technical concerns, these need to be acted on. This paper stems from research led by a Professional Engineering Institution in collaboration with the wider industry. It is important that this information is now acted upon through public policy and corporate decision-making.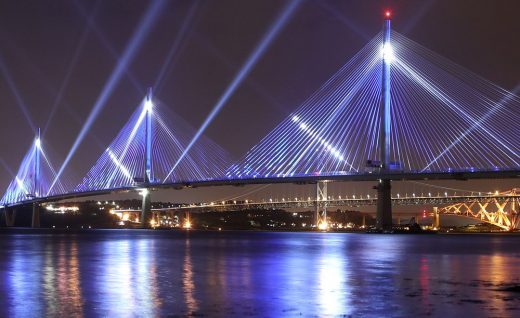 Institution of Structural Engineers (IStructE)
The Institution of Structural Engineers dates to 1908 and is now the world's largest membership organisation dedicated to the art and science of structural engineering. It has over 29,000 members working in 138 countries around the world. Professional membership is one of the leading global benchmarks of competence and technical excellence.
Members undergo rigorous technical assessment and commit to continual learning and development. The Institution drives higher standards and shares knowledge because its members' work is vital to public safety and meeting the challenges of the future. The Institution provides a voice for its members, promoting their contribution to society as innovative, creative problem solvers and the guardians of public safety. https://www.istructe.org/
Concrete Zero
ConcreteZero is a global initiative that brings together pioneering organisations to create a market for net zero concrete. Led by international non-profit Climate Group, in partnership with World GBC, businesses that join ConcreteZero commit to using 100% net zero concrete by 2050, with two ambitious 2025 and 2030 commitments that set a clear pathway to net zero.
By harnessing our member's collective purchasing power and influence, ConcreteZero sends a strong demand signal to shift global markets, investment and policies towards the sustainable production and sourcing of concrete. #ConcreteZero
https://www.theclimategroup.org/concretezero
The Concrete Centre
The Concrete Centre provides material, design and construction guidance. Our aim is to enable all those involved in the design, use and performance of concrete to realise the potential of the material. The Concrete Centre provides published guidance, seminars, courses, online resources and industry research to the design community. https://www.concretecentre.com/Header/About-Us.aspx
Climate Group
Climate Group drives climate action. Fast. Our goal is a world of net zero carbon emissions by 2050, with greater prosperity for all. We focus on systems with the highest emissions and where our networks have the greatest opportunity to drive change.
We do this by building large and influential networks and holding organisations accountable, turning their commitments into action. We share what we achieve together to show more organisations what they could do. We are an international non-profit organisation, founded in 2004, with offices in London, Amsterdam, Beijing, New Delhi and New York. We are proud to be part of the We Mean Business coalition. Follow us on Twitter @ClimateGroup.
Ground granulated blast furnace slag in concrete production information received Sep 2023
Climate Change – Sustainable Architecture
A seleciton of recent climate change posts on e-architect:
Concrete – Delivering beyond net Zero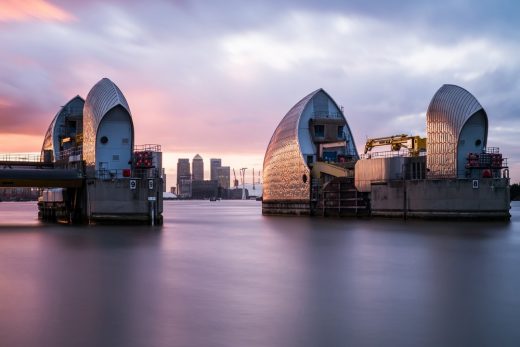 Net Zero Carbon Buildings Standard
Difference between carbon neutrality and net zero
Sustainable Architecture: Climate Change
UN Climate Change Conference Paris Deal
Sustainable Architecture – Population Growth Drives Housing Crisis
Climate Change Resource
Some useful links:
Population Matters Convention on Biodiversity


image courtesy of Population Matters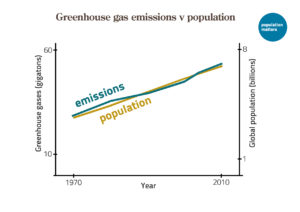 image courtesy of Population Matters
Population needs to be at the core of discussions on how we are going to combat climate change, and part of the solutions.
Construction Climate Challenge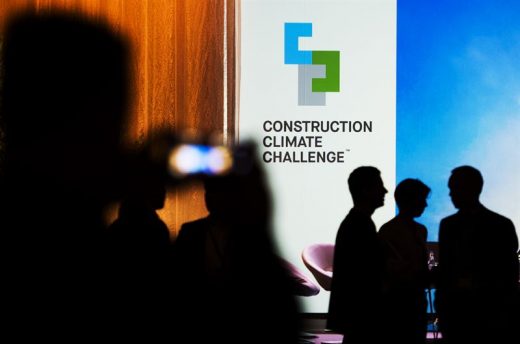 Climate Change Global Warming Research Report – BBC news link
Home on the Pacific Coast of Costa Rica – light touch in nature, using timber, looks sustainable, is it truly?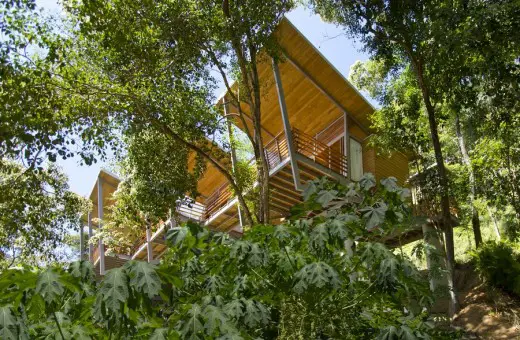 photo courtesy of architects
Handmade bricks in Uganda, locally sourced materials saves on transport, thus pollution: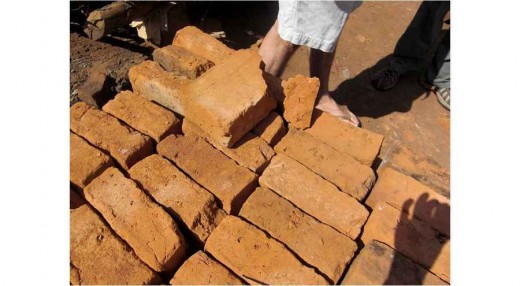 photo © Article 25
Sustainable architecture aims to reduce the adverse effect of human activities on our world, particularly climate change.
Sustainable Buildings : Brief informal discussion re some of the issues
Sustainable Architecture Links
DTI Low Carbon Buildings Programme: www.lowcarbonbuildings.org.uk – offline when checked on 1 May 2023
Greener Homes & Buildings: www.ghbullard.co.uk
Guidance on procuring higher recycled content in construction: www.wrap.org.uk
Forest Stewardship Council – FSC: www.fsc.org
BREEAM: www.breeam.com
Healthy Building Network: www.healthybuilding.net
Sustainable Build: www.sustainablebuild.co.uk
Avaaz campaign: https://secure.avaaz.org/campaign/en/the_planet_is_dying_b/
Comments / photos for the Ground granulated blast furnace slag in concrete production page welcome